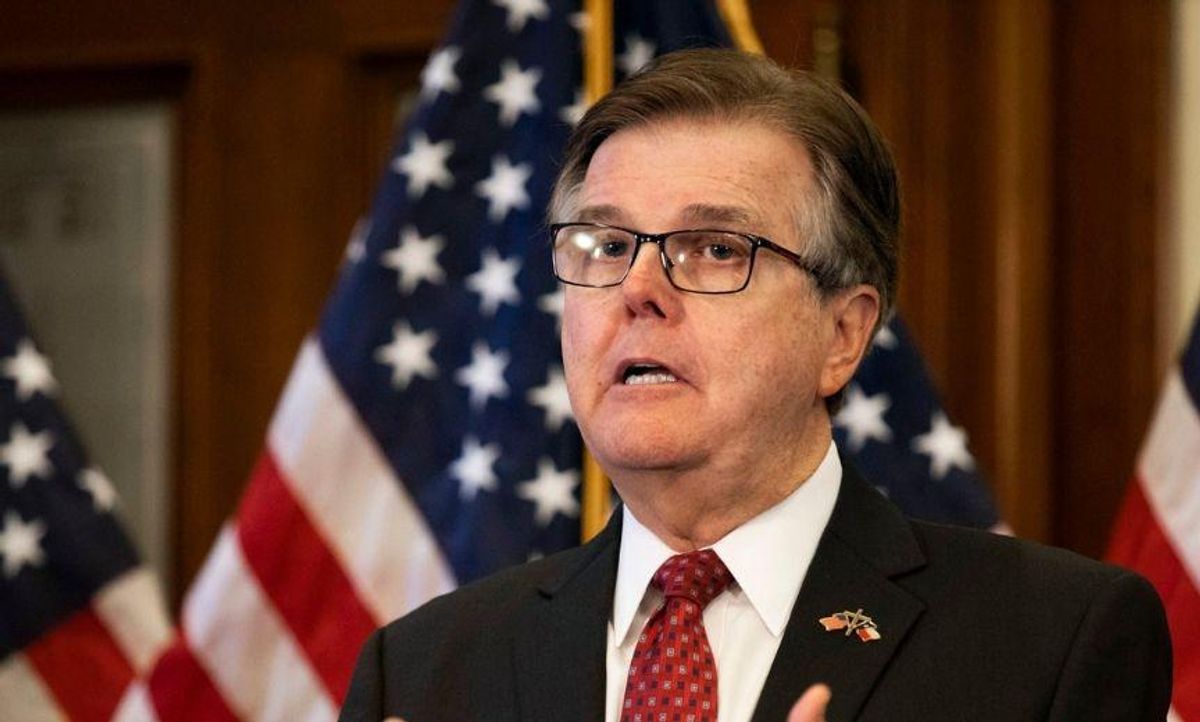 Lynda M. Gonzalez-Pool/Getty Images
The 150+ year old institution of voting by mail remains a major target of conservative voter suppression efforts. Promoters of former President Donald Trump's fantasy that the 2020 election was "stolen" from him routinely lie that mail-in ballots are rife with fraud. Far-right Texas Attorney General Ken Paxton, in a complaint that was dismissed by the Supreme Court, argued that Pennsylvania, Georgia, Michigan, and Wisconsin were acting unlawfully when they expanded access to mail-in ballots for their voters.
The voter suppression bills passed in multiple states in the 15 months since the 2020 election have targeted voting by mail as well. In a provision recently blocked by a federal judge, Senate Bill 1 in Texas made it a felony to send unsolicited mail-in ballot applications to voters (unless they're sent by political candidates), while also limiting access to drop boxes for mail ballots. The law in Iowa now mandates that mail-in ballots be received by Election Day, rather than postmarked by that day, in order to be counted. In Georgia, GOP lawmakers slashed the amount of time voters have to request absentee ballots, from 180 days to 78.
Paradoxically, Republican candidates still rely on mail-in ballots for victories. Taking advantage of the candidate exception in Texas' law banning unsolicited mail-in ballot applications, Republican congressman Dan Crenshaw sent unsolicited applications to voters in his district.
Also in Texas, new reporting from Alexa Ura of the Texas Tribune revealed that Republican Lieutenant Governor Dan Patrick's campaign sent thousands of return envelopes for mail-in ballot applications to Republican voters in central Texas. The problem? The pre-stamped return envelopes, included in a mailer detailing how to request a mail-in ballot, were addressed to the Secretary of State's office, rather than the local election offices to which the applications are required to be mailed.
As a result, these applications have been significantly delayed, with the Secretary of State's office working to redirect them to their proper election offices
Patrick's campaign insists the error wasn't an accident, and said that "many Republican voters are rightly suspicious of Blue County election officials," adding:
"The decision to direct return mail to the Secretary of State (SOS), someone who is trusted and respected, gave voters an added layer of comfort."
But according to the Tribune, the website for the Secretary of State's office warned that "all applications received by this office will be rejected." Curiously, this language was removed from the website at the beginning of the month.
As of last week, election offices were still receiving hundreds of the diverted applications just ahead of the Friday deadline for correcting ballot application errors. As a result, many Republican voters may not be sent a mail-in ballot for the March primary at all.
This could come back to bite the Lieutenant Governor
But even though it's likely-Republican voters affected by the tactic, Democrats still spoke out against it.
It won't be until March 1—the date of the Texas primaries—that we'll know how egregiously this tactic will affect Republican participation in the central region of the state.