Idaho state House passes bill criminalizing 'abortion trafficking' to attempt to prevent access to abortion care across state lines.
01 April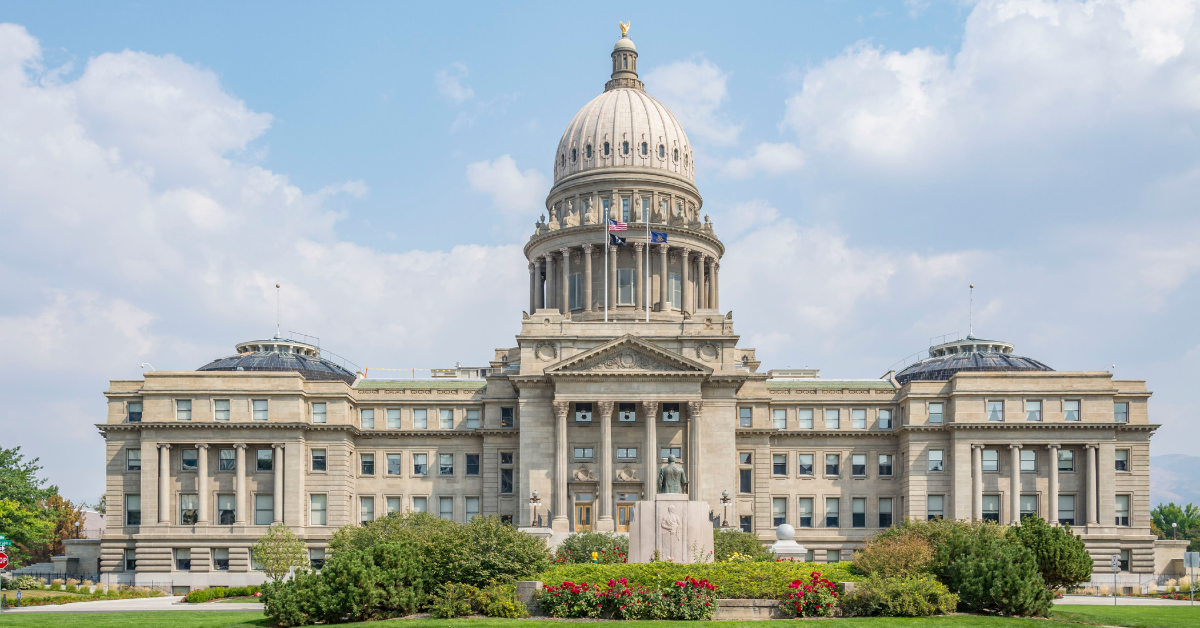 Education Images/Universal Images Group via Getty Images
In their quest to prevent Idahoans from accessing reproductive healthcare services, Idaho lawmakers are getting creative, literally introducing a bill to create a new crime called "abortion trafficking" that would criminalize transporting pregnant minors to other states to access abortion care.
Abortions are almost completely outlawed within Idaho, except in cases of a medical emergency, incest or sexual assault.
Those exceptions are anything but easy to utilize, though.
Any pregnant person seeking an abortion because of sexual assault or incest is required to file a police report and show it to the medical provider before recieving care.
Minors seeking an abortion for these same reasons are also required to obtain permission from their parents.
In addition to creating criminal penalties for so-called "abortion trafficking," the law would allow for the family of the minor or the father of the fetus to file a civil suit against any medical providers involved in the abortion.
Idaho House Bill 242 would add an amendment to the Idaho Code that would criminalize acquiring abortion pills for a minor "by recruiting, harboring, or transporting the pregnant minor within this state" if they intend to help a minor abort a pregnancy wihtout their parent's knowledge.
Idaho Republican Governor Brad Little is a strong supporter of the proposed law.
Last year when the Supreme Court voted to overturn Roe v. Wade, Little said:
"I join many in Idaho and across the country today in welcoming the high court's long-awaited decision upholding state sovereignty and protecting pre-born lives."
"The decision provides clarity around landmark cases at the center of passionate debate in our country for nearly five decades."
"This is now clear—the 'right' to an abortion was a judicial creation."
Idaho already has a 6-week abortion ban that is one of the strictest in the United States that would have been even stricter if the US Department of Justice hadn't sued the state over the law.
A federal judge granted a preliminary injunction against enforcing the ban on abortions in the case of medical emergency—the suit argued Idaho's law violates federal law that guarantees access to emergency medicine.
Governor Little definitely didn't approve of the lawsuit, however.
He made that clear last August when the suit was filed.
"Here in Idaho, we are proud that we have led the country in protecting pre-born lives."
"I will continue to work with Attorney General Lawrence Wasden to vigorously uphold state sovereignty and defend Idaho's laws in the face of federal meddling."
The newest bill would have anyone convicted of committing "abortion trafficking" face 2 to 5 years in Idaho state prison.
The bill is already facing fierce opposition from reproductive rights organizations.
Planned Parenthood Alliance Advocates has already vowed to fight the legislation.
Mack Smith, a Planned Parenthood Alliance Advocates spokesperson, said:
"Whether it comes from us or one of our coalition partners, there will be a legal challenge."
"We definitely will be fighting this with everything that we've got. There is just absolutely no way that this is constitutional."