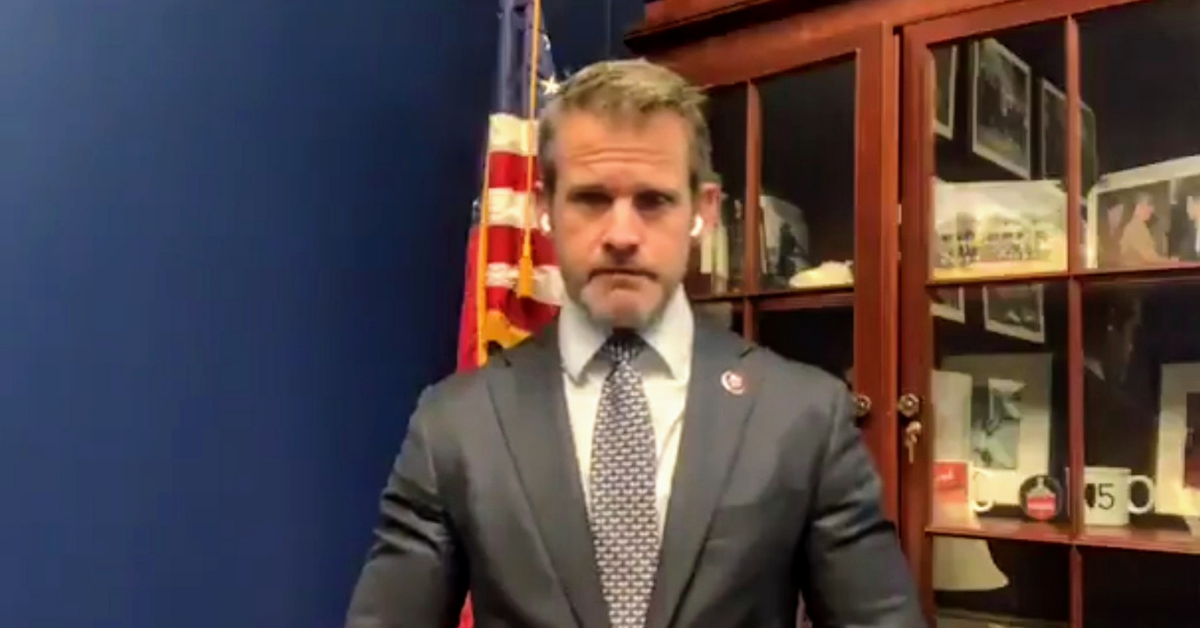 @RepKinzinger/Twitter
Ever since losing the 2020 presidential election to President-elect Joe Biden by over 7 million votes, President Donald Trump has been telling his base a string of lies and conspiracy theories to claim he won. In the last week he promoted a "Save America" rally on social media in Washington DC on the day Congress was slated to certify the electoral college tallies—which Biden won by 74 votes.
On the day of the congressional certification, Trump spoke at the rally before several thousand people, claiming he won a landslide victory and making other false claims regarding the election. During the rally, President Trump also encouraged his supporters to go to the Capitol where Congress was in session certifying his election loss.
The destruction caused at the Capitol by the mob of QAnon adherents, White supremacists and MAGA minions lead to calls of consequences for the man who egged them on and lied about the election results repeatedly.
Some called for another impeachment.
The National Association of Manufacturers, along with former Clinton administration Defense Secretary and retired Maine Republican Senator Bill Cohen, called for decisive action from Vice President Mike Pence and the Trump administration cabinet.
On Thursday, Republican Representative Adam Kinzinger of Illinois added his voice to calls for Pence to invoke the 25th Amendment, find Trump unfit, and take over the role of the presidency until President-elect Joe Biden is sworn in on January 20.
Kinzinger—a military combat veteran—shared his reasoning in a video on Twitter.
Kinzinger called out the lies being spread in the wake of the violent assault on the Capitol Wednesday, then stated those continued lies were his motivation.
The Iraq and Afghanistan combat veteran stated:
"Here's the truth. The President caused this. The President is unfit and the President is unwell."
"And the President now must relinquish control of the executive branch voluntarily or involuntarily."
Kinzinger added:
"All indications are that the President has become unmoored, not just from his duty, nor even his oath, but from reality itself."
"It's for this reason that I call for the Vice President and members of the Cabinet to ensure the next few weeks are safe for the American people and that we have a sane captain the ship."
People were divided in their response to Kinzinger's video between gratitude, outcry from loyal MAGA minions, and questions about why it took so long.
Representative Kinzinger had previously called for honesty about Joe Biden's decisive win in the 2020 presidential election.

The Illinois Republican also had harsh criticism for some of his GOP colleagues like Florida Representative Matt Gaetz.
Whether more members of the GOP will join Kinzinger's call for accountability remains to be seen.