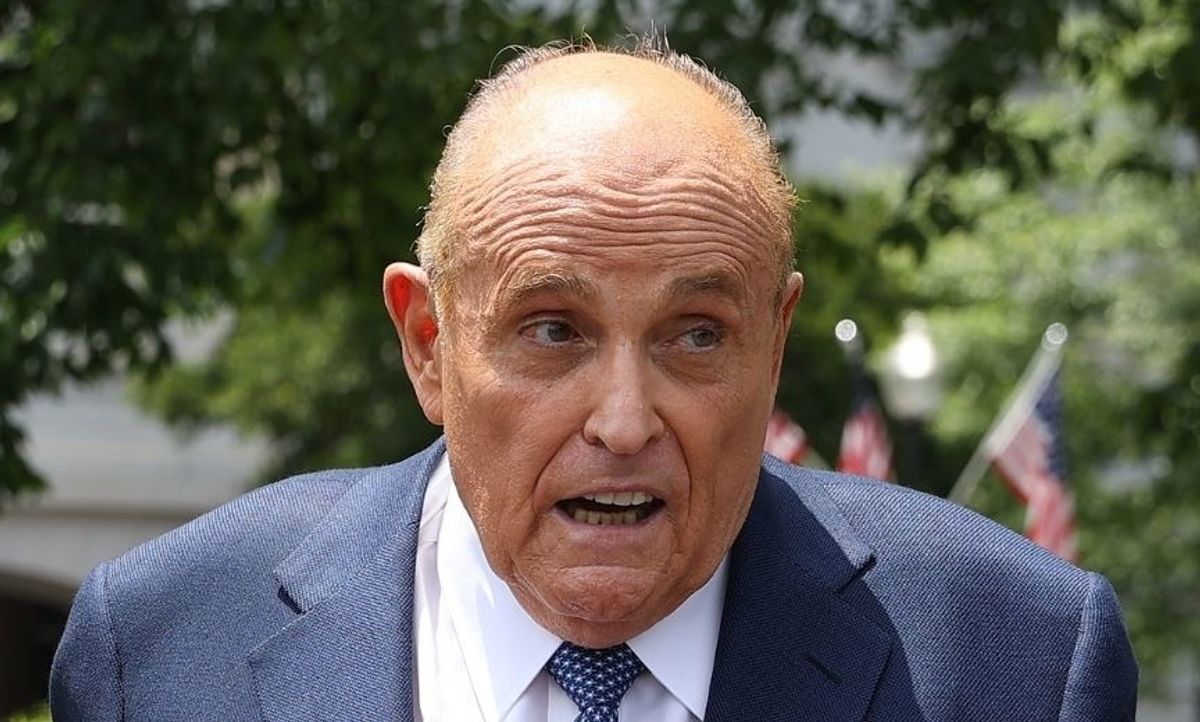 Chip Somodevilla/Getty Images
Little more than a week after footage of him beclowning himself with Borat came to light, President Donald Trump's personal lawyer—Rudy Giuliani—is once again generating mockery online.
With only a week before the presidential election, the man once revered as "America's Mayor" quoted his boss, gleefully warning his followers that a "Great RED Wave" was inevitable.
"Red Wave" is a Republican spin on the "Blue Wave" Democrats hoped for—and largely achieved—in the 2018 midterms.
That blue wave brought into Congress the likes of Representatives Alexandria Ocasio-Cortez, Ilhan Omar, Rashida Tlaib, Ayanna Pressley, and Katie Porter, all who've since become A-listers in the Democratic party.
Even more importantly, the 2018 blue wave let Democrats gain control of the House, which led to Trump's impeachment, vital checks on Trump's administration, and the passage of hundreds of bills.
According to Giuliani, a similar wave is coming, but this time for Republicans.

Unlike in 2018, there isn't much evidence indicating that a "red wave" is on the horizon. In fact, there's more evidence that a blue tsunami could be in the works.
According to FiveThirtyEight, there's a 71 percent chance of a "Democratic trifecta," in which Democrats retain or expand control of the House, regain a majority in the Senate, and win the White House. The chance of a Trump keeping the White House, Republicans keeping the Senate, and Democrats keeping the House is a paltry seven percent.
The chances of a Republican trifecta? Only three percent.
While the 2016 election reminded Americans just how unpredictable elections can be, there's still little evidence to suggest Giuliani's assertion that a "Great RED Wave" is going anywhere but down the drain.
For that reason, Giuliani was largely mocked.
People soon began replying with red waves of their own—many of which had to do with the virus that's killed over 200 thousand Americans.
There were some good old fashioned menstruation jokes as well.
We won't know until the night of November 3 at the earliest whether or not Giuliani was right. Until then, Americans in at least 40 states have seven days left to vote.