[DIGEST: Daily Mail, The Art Newspaper, NYT, PBS]
The Swiss government has pledged $2 million to research the original ownership of artworks stolen by the Nazis during World War II. Federal culture officials announced that grants of up to $100,000 would be available over the next five years to help museums uncover information about works in their collections that may have been acquired through suspect channels.
---
Anne Weibel, a government spokesperson, said museums will be expected to arrive at "fair and just solutions" with the rightful owners or their heirs. It is unclear how this will be enforced or executed. Seven decades after the war, however, the numbers of Holocaust survivors are dwindling, adding to the urgency for the Swiss government to resolve its involvement with stolen property. A 2011 federal report found that, 25 out of the 326 museums surveyed estimated that they could have works that were looted by Nazis.
Ill-Begotten Treasure
During 1933 to 1945, European Jews and other individuals persecuted by the Nazis lost hundreds of thousands of art and cultural objects, either to looting or forced sales at low prices. A network of art dealers moved works to private collector and museums, with profits funding Third Reich operations, while others went into the private homes of Nazi officers. A large number of works were stored for the planned Führermuseum, a collection of museums showcasing German-approved art that Hitler wanted to build in his hometown after the war.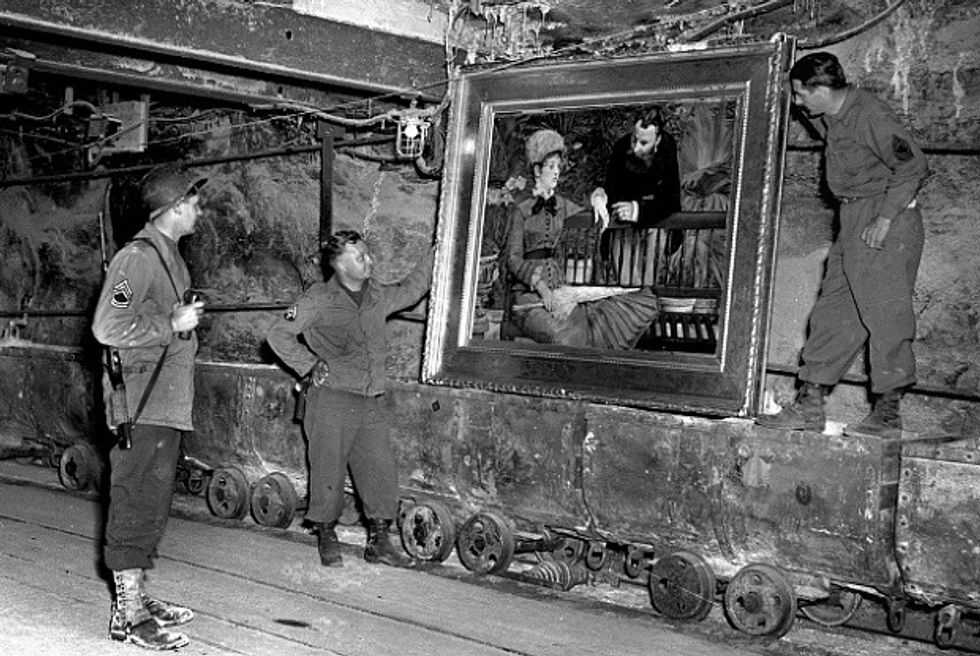 Credit: Source.
The Nazis created a special category of artwork, known as "degenerate art," which included works by Jewish artists, Communists, modernists and others whom the Nazis deemed un-German in nature. More than 5,000 such works, including pieces by Pablo Picasso, Henri Matisse and Vincent Van Gogh, were seized by the Nazis, and some were actually displayed in special exhibitions designed to deride the work. In 2015, the Center for Persecuted Arts, a museum that showcases the work once shunned by the Nazi regime, opened in Solinger, Germany.
Although a number of artworks were destroyed during the war, stolen property remains in private collections and museums throughout the world. A mass effort to 
recover these heirlooms has been underway since the end of the war. Monuments Men Foundation for the Preservation of Art says it has located and returned more than five million artworks and cultural objects stolen by Nazis or "picked up" as souvenirs during the war. The Commission for Looted Art in Europe maintains a central registry of information about stolen artwork. In 2013, the Swiss culture ministry created an online portal to help researchers track down stolen art. Germany's Lost Art Foundation also maintains a database of works believed to have been stolen by the Nazis.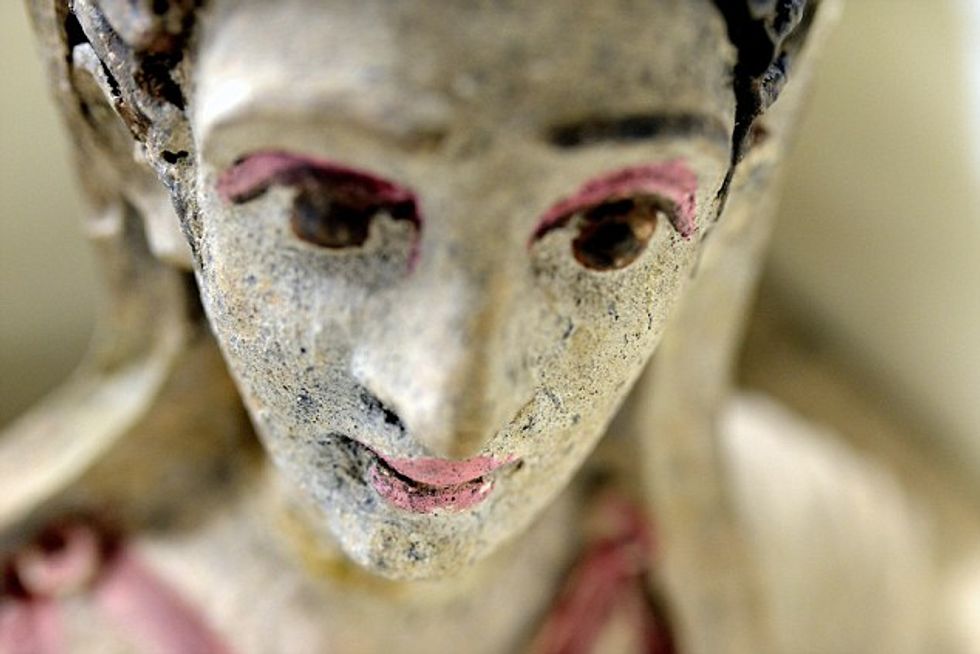 One of many pieces art experts concluded came from illegal looting of an Etruscan necropolis. Credit: Source.
"Neutral" Profiteering
Switzerland's famous neutrality during the war made it a popular place for Nazi officials to sell or store plundered art, as well as gold, money and other valuables. At the same time, the country denied entry to Jewish people fleeing Nazi occupation. The country resisted Allied pressure to return stolen cash and property to heirs and survivors after the war, and Swiss art dealers trafficked widely trafficked stolen art. Long-hidden collections continue to surface.
In 2014, the Kunstmuseum Bern accepted a bequest from the son of a Nazi-appointed art dealer that included pieces stolen during the war, often under direction from dealers who knew who had originally purchased them, and which houses had the best collections. Under the agreement, the collection of more than 1,000 pieces will stay in Germany until their provenance can be identified. Switzerland faced intense criticism for accepting the work, which includes many important pieces as well as drawings and prints that will be more difficult to identify.
"A crime committed 80 years ago continues to stain the world of art today," Robert S. Lauder, president of the Jewish World Congress, said in a lecture at the Kunsthaus Museum of Modern Art in Zurich on February 2, 2016. "Hitler's art dealers are at the very center of the greatest theft in history. And they all personally benefitted from the suffering of others."