President Barack Obama nominated Judge Merrick Garland to the Supreme Court, saying "I've selected a nominee who is widely recognized not only as one of America's sharpest legal minds, but someone who brings to his work a spirit of decency, modesty, integrity, even-handedness and excellence." Garland would fill the seat held by Justice Antonin Scalia until his sudden death. President Obama's nomination flies in the face of national Republican leadership, who have demanded that the President leave the seat vacant until the next presidency in January of 2017.
---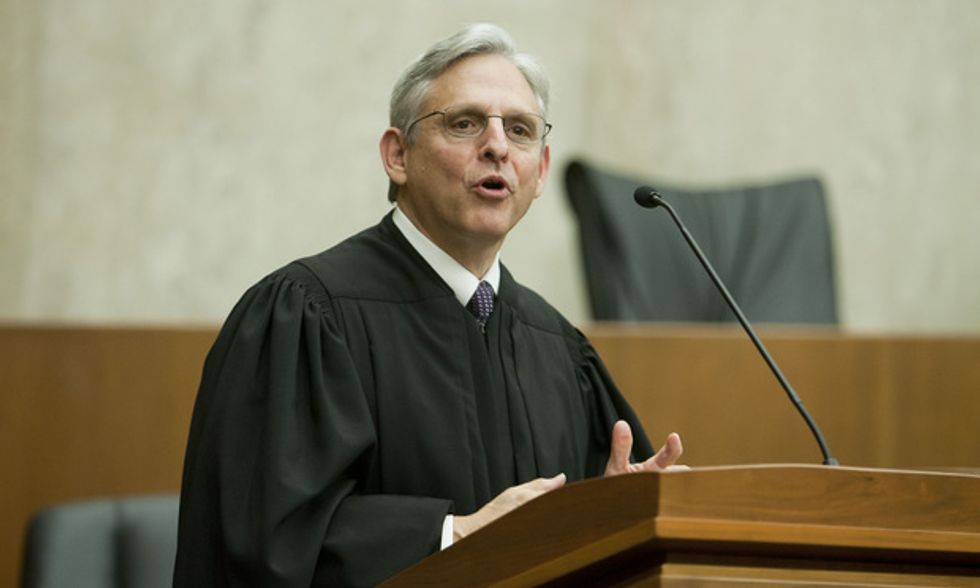 Credit: Source.
In an email from President Obama, he said, "I'm confident you'll share my conviction that this American is not only eminently qualified to be a Supreme Court Justice, but deserves a fair hearing, and an up-or-down vote."
[post_ads]
"In putting forward a nominee today, I am fulfilling my constitutional duty. I'm doing my job. I hope that our Senators will do their jobs, and move quickly to consider my nominee. That is what the Constitution dictates, and that's what the American people expect and deserve from their leaders."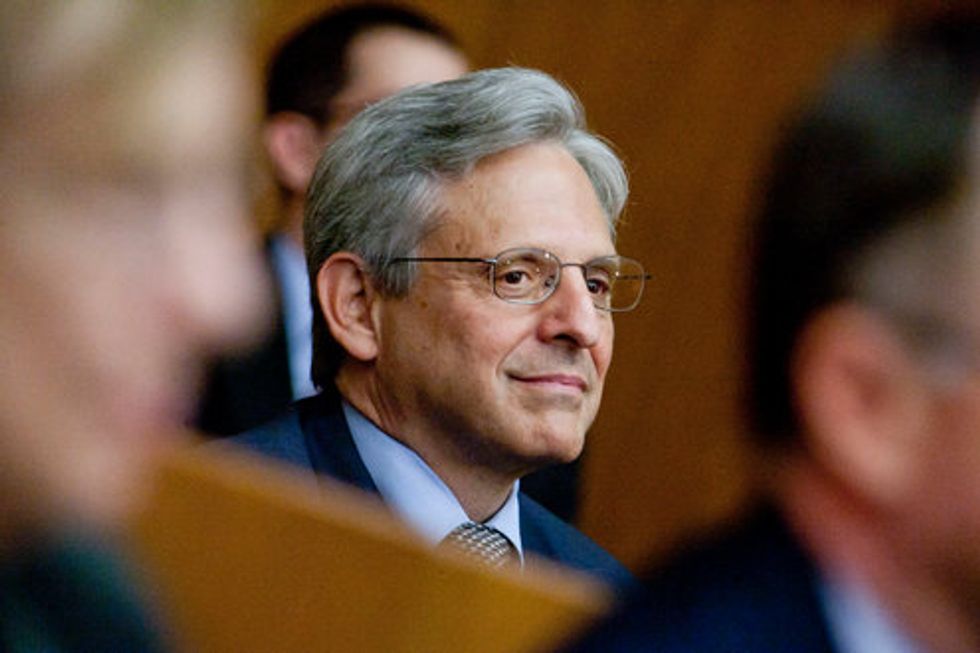 Credit: Source.
The Obama administration has also started a Twitter account (@SCOTUSnom) to help with the public relations war over his Supreme Court nomination.
Garland is the Chief Judge of the D.C. Circuit of the U.S. Court of Appeals where he has served since 1997. He is a graduate of Harvard and Harvard Law School. Garland clerked for Supreme Court Justice William Brennan, a noted liberal.
Judge Garland was nominated to the U.S. Court of Appeals by former President Bill Clinton and went through a contentious nomination process due to Republican resistance during President Clinton's reelection campaign. Garland was re-nominated in 1997 and confirmed in a 76-23 Senate vote. Seven current Republican senators voted in favor of the nomination: Dan Coats, Thad Cochran, Susan Collins, Orrin Hatch, James Inhofe, John McCain, and Pat Roberts.
Judge Garland's experience may help him and President Obama in their fight in the Senate Judiciary Committee and the Senate. Many senatorial Republicans have 
even said they will not meet with any nominee Obama chose, instead hoping for a Republican victory in November and a conservative Justice to replace the vocal conservative Justice Scalia.
This has extended into the presidential race as Senator Ted Cruz has vowed to filibuster any Obama nomination. In an interview on ABC's This Week, he said, "This is a 5-4 court. This next election needs to be a referendum on the court. The people need to decide. I'm very glad that the Senate is agreeing with what I called for, that we should not allow a lame duck to essentially capture the Supreme Court in the waning months of his presidency."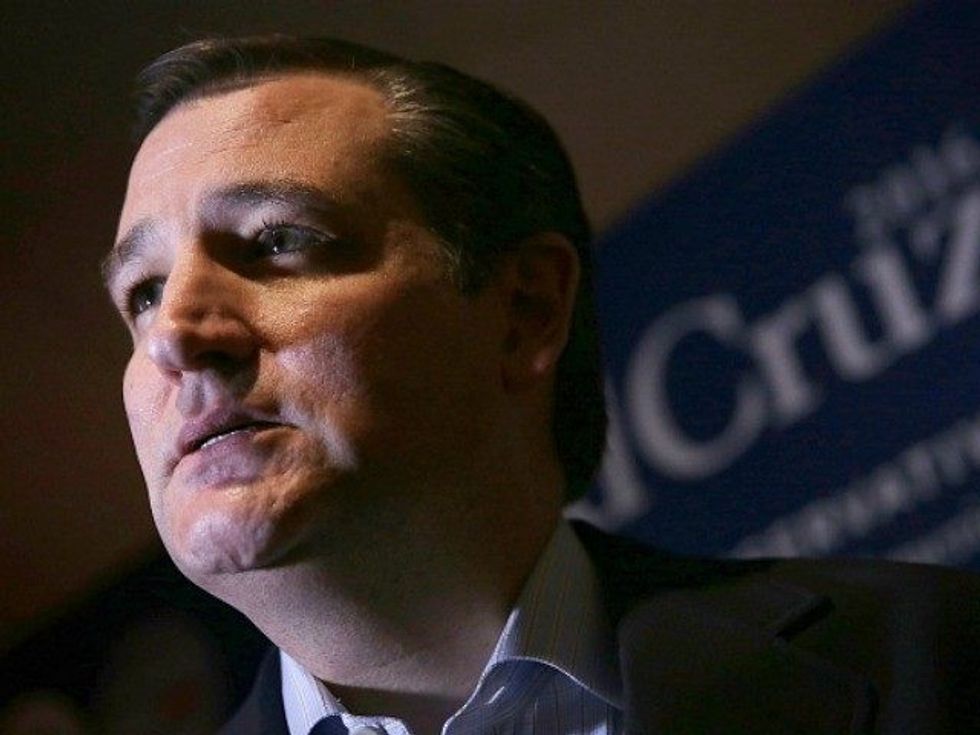 Credit: Source.
In her victory speech, former Secretary of State Hillary Clinton included an impassioned appeal to confirm whomever President Obama nominated: "Together we have to defend all of our rights: civil rights and voting rights, workers rights and women's rights, LGBT rights and rights for people with disabilities. And that starts by standing with President Obama when he nominates a justice to the Supreme Court. Our next president will face all these challenges and more."
[post_ads]
Judge Garland has been on the short list of potential Obama nominees before. In fact, when President Obama nominated Justice Elena Kagan, Republican Senator Orrin Hatch of Utah advocated for the nomination of Garland, whom Hatch saw as "a consensus nominee."
Adding to the potential appeal to Republicans, Chief Justice John Roberts has been a friend of Judge 
Garland's since the two clerked for Judge Henry Friendly of the Second Court of Appeals following law school.
Garland's Republican fans include Ed Whelan, a Justice Department official under former President George W. Bush, and Curt Levey, a judicial activist known for his right-wing positions. Levey said in 2010, "You'll have, if not a love fest, something close to it if [the choice is] a Garland."
[post_ads]
In contrast to the love in 2010, conservative groups are speaking out against Judge Garland's nomination. Michael Needham, executive director of Heritage Action for America (a sister organization to the Heritage Foundation) said, "Senate Republicans deserve credit for using their 'Advice and Consent' authority to ensure the American people's voices are not ignored as they are in the process of selecting their next president."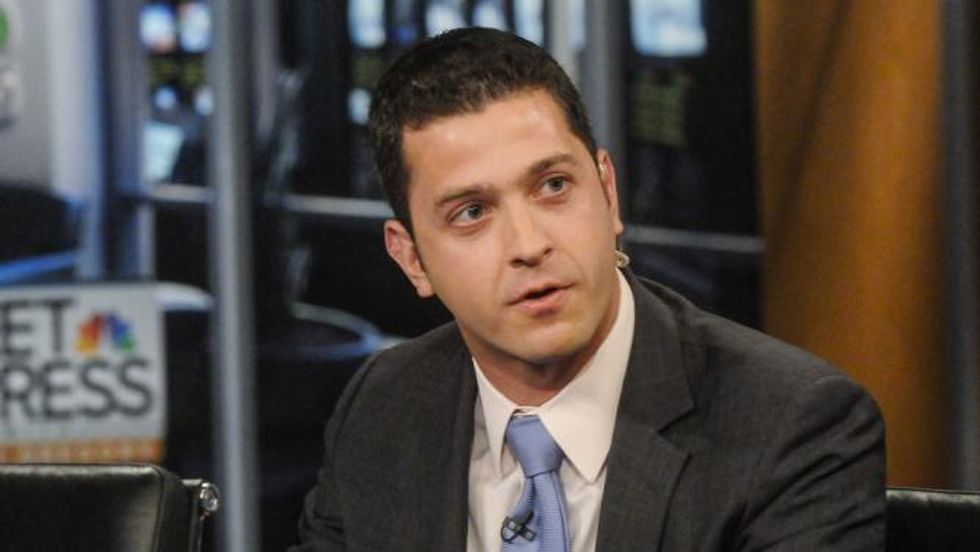 Michael Needham. Credit: Source.
Similarly, the conservative group FreedomWorks, home of the above-mentioned Curt Levey, issued a statement saying, "A once-in-a-century vacancy like this one, where the ideological balance of the Supreme Court is on the line in an election year, cries out for keeping this seat on the Court open until the American people have the opportunity to express their views on the Court's direction this November."