Last month, Congress passed a $2.2 trillion spending package aimed at keeping the economy afloat in the face of a national health crisis that's left millions of Americans unemployed.
A crucial component of that legislation was the $1200 stimulus checks, which are currently trickling out to middle class Americans as a form of temporary relief.
---
A growing number of voices, however, say that a one-time payment of $1200 per month isn't enough to get by.
In New York City, the epicenter of the virus in the United States, monthly rent for an apartment routinely exceeds $1000, and the prices of groceries and other necessities easily surpass a remaining $200.
For the millions of Americans suddenly unemployed—many of them living paycheck to paycheck—a $1200 check only partially relieves their expenses.
President Donald Trump's Treasury Secretary, Steve Mnuchin, doesn't seem to get that.
When asked how long he expected these checks to last Americans, his answer spoke volumes.
Watch below.
Mnuchin said:

"These checks in the mail or direct deposit, it's really bridge liquidity for people as they go through these difficult times...I think the entire package provides economic relief overall for about 10 weeks."
While the package's other nearly-depleted loan allocations may allow some small businesses to stay afloat for 10 weeks, the $1200 payments Mnuchin was speaking of before barely last a fraction of that—especially in the large metropoles hardest hit by the virus.
It's not necessarily surprising, however, that Mnuchin would think this.
Since his appointment to the Treasury Department, he and his wife have come under fire for flaunting their opulent lifestyle on social media.

From an Instagram post of Mnuchin and his wife exiting a government plane, in which she listed all the designers she was wearing...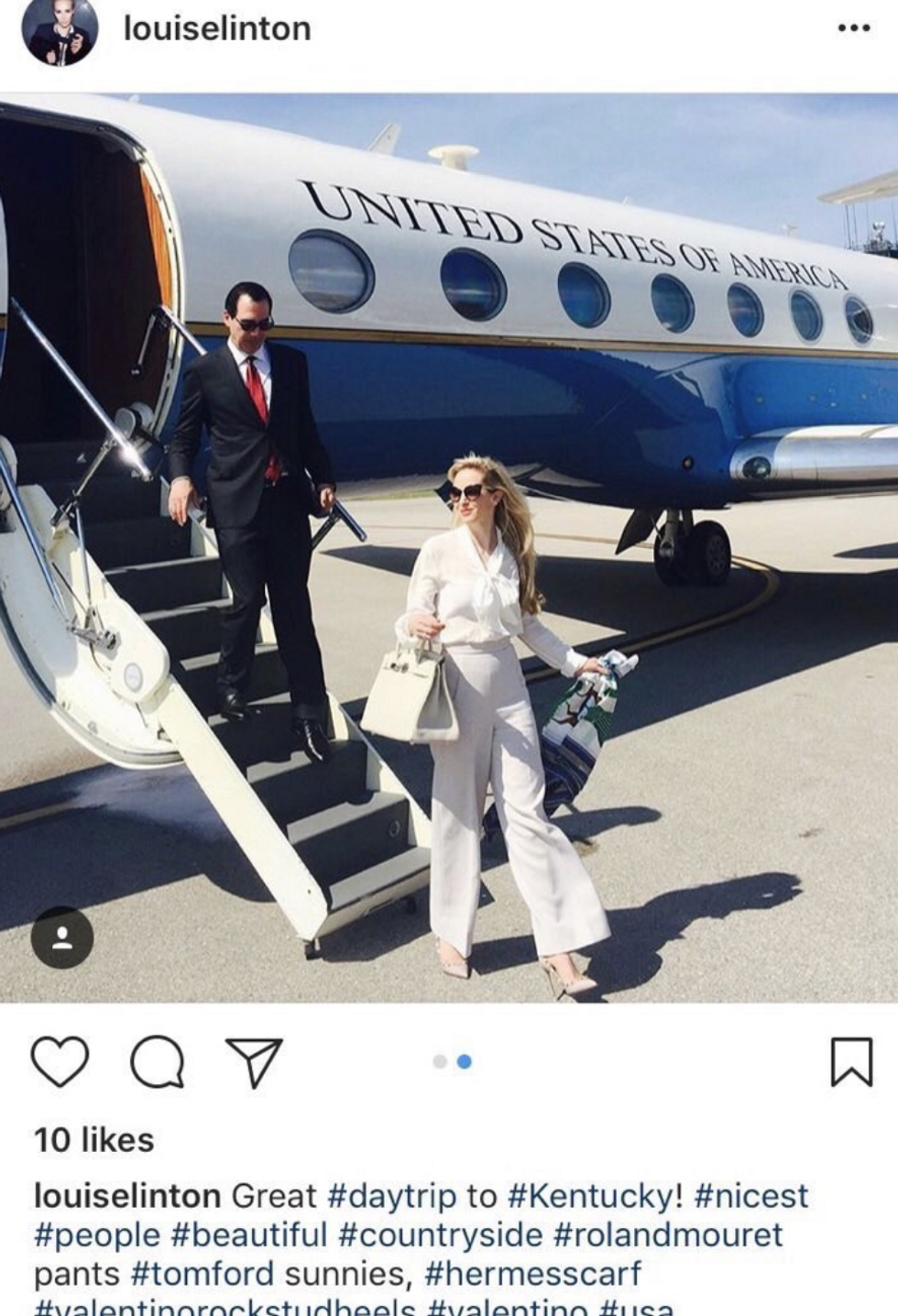 To pictures of Mnuchin posing with gold bars...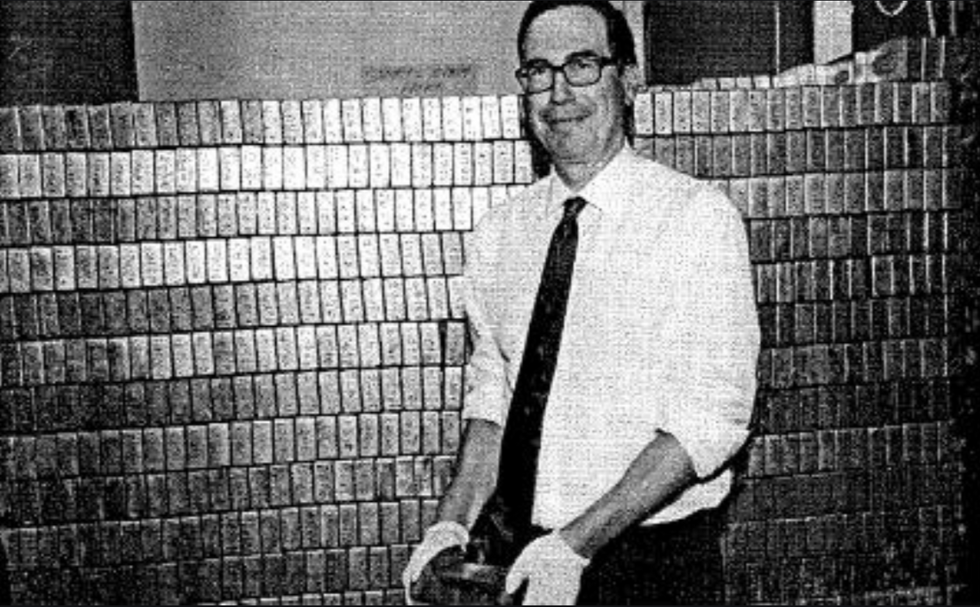 Treasury Department
To posing with freshly-printed bills at the Bureau of Engraving and Printing...

The Mnuchins haven't hesitated to flaunt a brand of affluence that puts them out of touch with the vast majority of Americans.
The Treasury Secretary's answer only cemented that perception.
Several people thought the Mnuchins attempting to live on $1200 for 10 weeks would make for great television.

Americans are hurting, and that pain likely won't be alleviated any time soon if the Treasury Secretary thinks $1200 can last any American over two months.