In May 2017, Netflix and Dreamworks provided kids and a select audience of adults with a computer-animated series based on the 2002 Oscar-nominee, Spirit: Stallion of the Cimarron. The series picks up years after the film and stars Spirit and Rain's offspring, also named Spirit. Starring Amber Montana in the leading role of Fortuna Esperanza Navarro "Lucky" Prescott, Sydney Park as Prudence "Pru" Granger, and video game voice talent, Nolan North, as James "Jim" Prescott.
After the exciting conclusion of the third season, younger viewers were hoping for a fourth season, which they received on March 16. Though the premiere of the fourth season was pretty subdued and wasn't even listed on Netflix's monthly release schedule, the animated series is again sure to have its audience clambering for a follow-up season.
---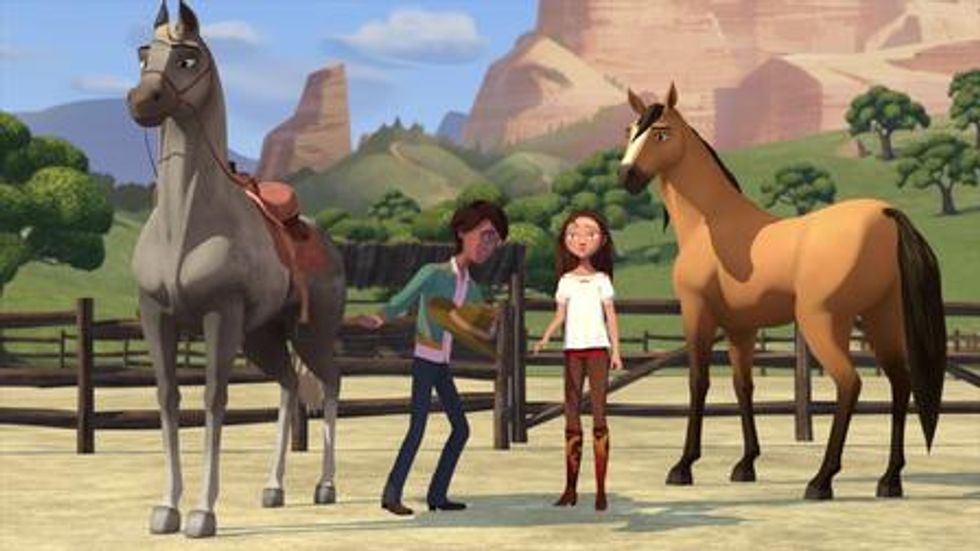 As of the release of season four, neither Netflix or Dreamworks have confirmed or even mentioned the possibility of a fifth season. While it's doesn't necessarily mean season four will be the final set of episodes, a show like Spirit Riding Free thrives off of a very particular audience, so even the slightest drop in ratings can spell an end.
The fanbase for Spirit Riding Free does appear to be relatively small. The official Twitter page only has 463 followers, but its Facebook page is a bit more active with 214,660 likes. On IMDB.com, the show does have 292 votes and sits at a 6.4 rating out of ten. As the intended viewer base is younger, it's difficult to determine what these numbers could mean for the series. For a more adult series with a fanbase that's more active on social media, it could be a clear indication of the series' coming end.
As of now, the fate of Spirit Riding Free is up in the air, but fans can still enjoy the fourth season on Netflix now.