[DIGEST: Wall Street Journal, BBC, CNN, PBS]
In a high-profile campaign, Saudi Arabian women are demanding an end to the country's male guardianship system.
---
A petition signed by more than 14,000 Saudi women demanding the end to male guardianship was delivered in person by Aziza al-Yousef, a prominent female activist, to the Royal Court. The Saudi king Salman bin Abdulaziz's office was flooded with thousands of telegrams—by some reports, as many as 2,500—at the end of last month. "The message is: women have to be full citizens, like men," said Yousef.  
Under the current system, women in Saudi Arabia must have the consent of a male guardian to marry or travel abroad. Owning property, filing a legal claim, or even receiving hospital care may also require a male guardian's permission. Many places of employment and universities require a guardian's consent before employing a woman, though this practice is not legally required by the government.
The guardian is typically a husband, father, brother or other male relative. In the case of a widow, the guardian may be the woman's son.
Women have very little recourse if their guardians abuse them or limit their freedom. "Women here are trapped, they can't do anything," one woman said on the condition of anonymity. "It depends on your guardian. If he is OK, and if he is a good man, he'll let you work, or let you study, which is a basic right. If he's not, he's going to prevent you from that."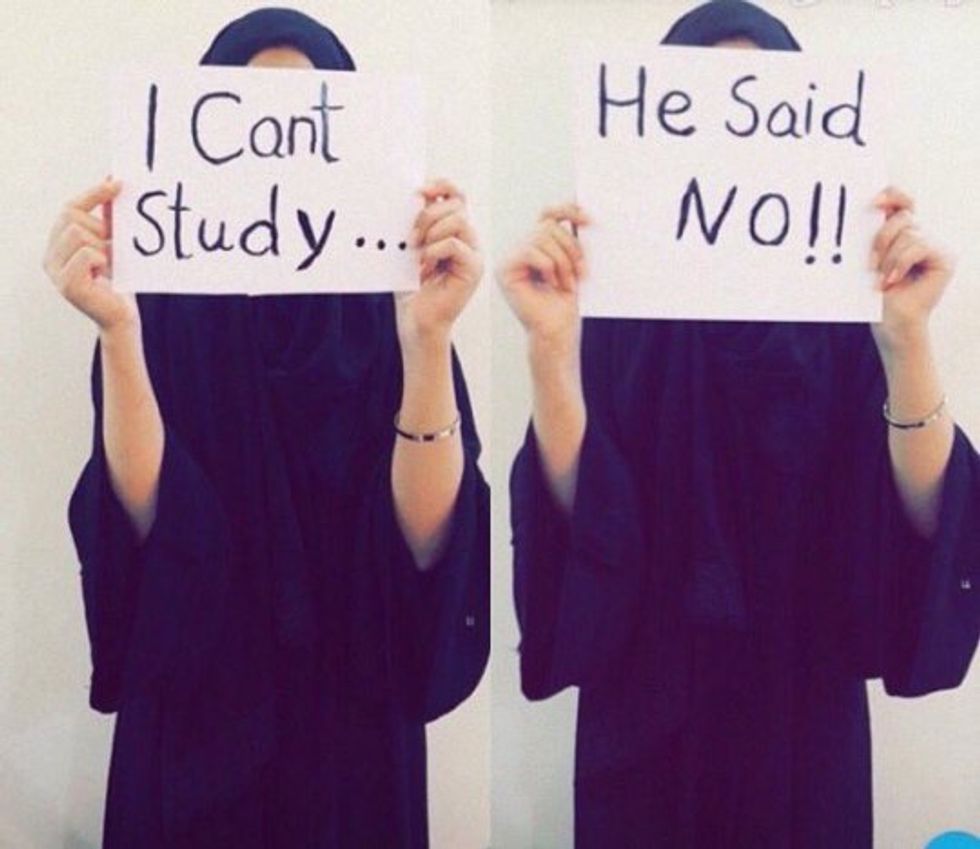 Credit: Source
Saudi Arabia has been under pressure from the United Nations Human Rights Council to abolish the guardianship system for years. In 2009 and 2013, the Saudi government agreed to get rid of it—yet only limited reforms followed. In April 2016, the government announced
Vision 2030, affirming that the government will "continue to develop talents, invest in [women's] productive capabilities and enable them to strengthen their future."
Yet for many, these future promises are not enough. They want change now.
"We are linking our demands to the 2030 vision," said Saher Nasief, a retired professor of languages. "How can it succeed if half of society is paralyzed? We are doing it for the next generation."
The current movement began to gain momentum in July, when the Human Rights Watch said that Saudi women were "controlled by a man from birth until death." The campaigners quickly organized on social media under a Twitter hashtag translating to "Saudi women want to abolish the guardianship." Saudi women have also been using the hashtag #IAmMyOwnGuardian. The campaign has been accompanied by art, bracelets and video ads.
Grand Mufti Abdulaziz Al Sheikh, the country's most senior cleric, called the movement to repeal the guardianship system "a crime against the religion of Islam" which posed "an existential threat to Saudi society."
However, Yousef said she did not expect any ramifications from signing the petition. "I'm not worried, I'm not doing anything wrong," she said. The 2,500 women whose names were officially counted on the petition all signed their full names, though many more signed anonymously.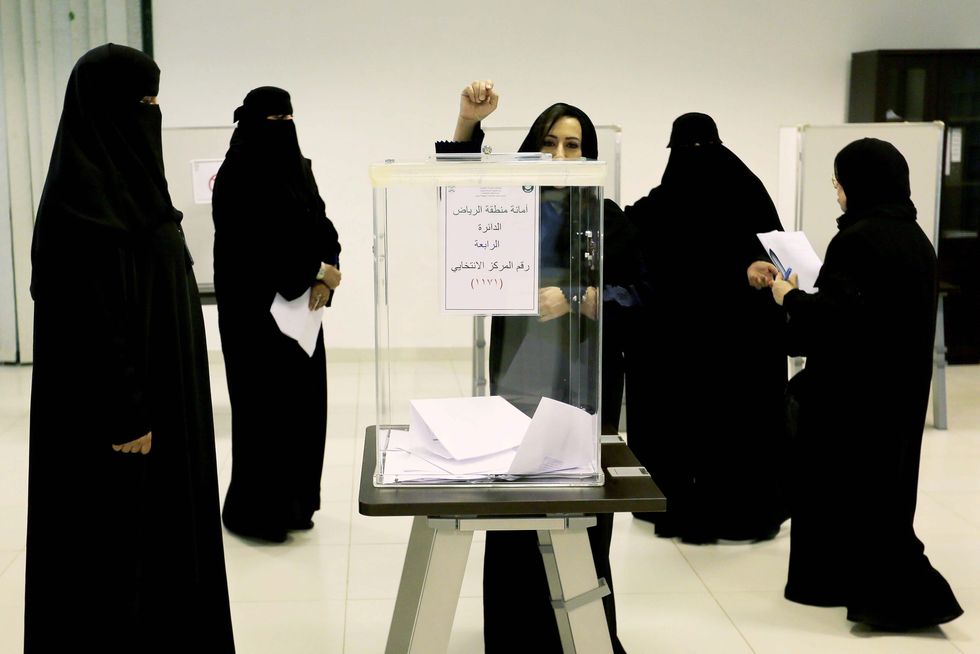 Credit: Source.
The Saudi government has not officially responded to the petition. Yousef, who has been campaigning for five years now, remains positive. "We never had a problem with campaigning, but the problem is there is no answer. But we always hope—without hope, you cannot work."