[DIGEST: 114th Congress, Huffington Post, The Guardian]
On Monday, the U.S. Senate unanimously passed the Sexual Assault Survivors Act. Senators Jeanne Shaheen, Richard Blumenthal, Patrick Leahy and seven other Democratic, Independent and Republican senators sponsored the legislation, which was included in the Adam Walsh Reauthorization Act to continue federal funding for tracking sex crime offenders.
---
The Sexual Assault Survivors Act would create a "Bill of Rights" for rape survivors in federal cases. Its provisions would:
keep survivors from being prevented from or charged for a medical forensic examination;
require that rape collection kits are kept for the entire statute of limitations at no cost to the survivor;
inform survivors of test results from the rape kit and the medical examination, so long as that did not have negative results for the investigation;
provide survivors with written policies about the rape kit; and
require the prosecutor to notify the survivor before destroying a rape kit, and allow the survivor to prevent that action through written request.
Senator Shaheen said, "This bill will send a powerful message to survivors all across the country: You do have rights, we do care about you, if you choose to come forward, we are going to be there for you and we are going to ensure a justice system that treats you with dignity and fairness."
Sen. Shaheen. (Credit: Source.)
After a sexual assault, survivors who get a forensic medical exam are given the option of preserving DNA evidence of the attack. The evidence from this exam goes into a "rape kit," which is, ideally, used in the prosecution of the assailant.  
Procedures involving the processing of rape kits have come under question recently, after the federal government estimated that there are hundreds of thousands that remain untested. The potential for years between collection and testing combined with the states' statute of limitations for rape–generally around three to five years–can leave the evidence effectively useless.
Currently, only a handful of stateshave state-wide laws
requiring police to track, count and test rape kit evidence.Most states have no laws at all and do not even know the extent of their rape kit backlog.
States also have few laws related to the rights of the survivors of sexual assault. In some places, survivors are charged for the forensic medical examination and/or for the costs of keeping the rape kit in storage. Survivors are often unaware of these regulations.
Senator Shaheen sponsored the current legislation. Activist and sexual assault survivor Amanda Nguyen founded Rise, a nonprofit "working with multiple state legislatures and the U.S. Congress to implement a Sexual Assault Survivors' Bill of Rights,"and lobbied Shaheen and other legislators to reform rape and sexual assault laws. Her activism was inspired by her experience: since her assault in October 2014, she has had to travel from her home in Washington, D.C. to Massachusetts every six months to ensure that authorities not destroy the rape kit collected after her assault. Despite a 15-year statute of limitations on prosecuting crimes of sexual assault, Massachusetts only requires untested rape kits to be stored for six months.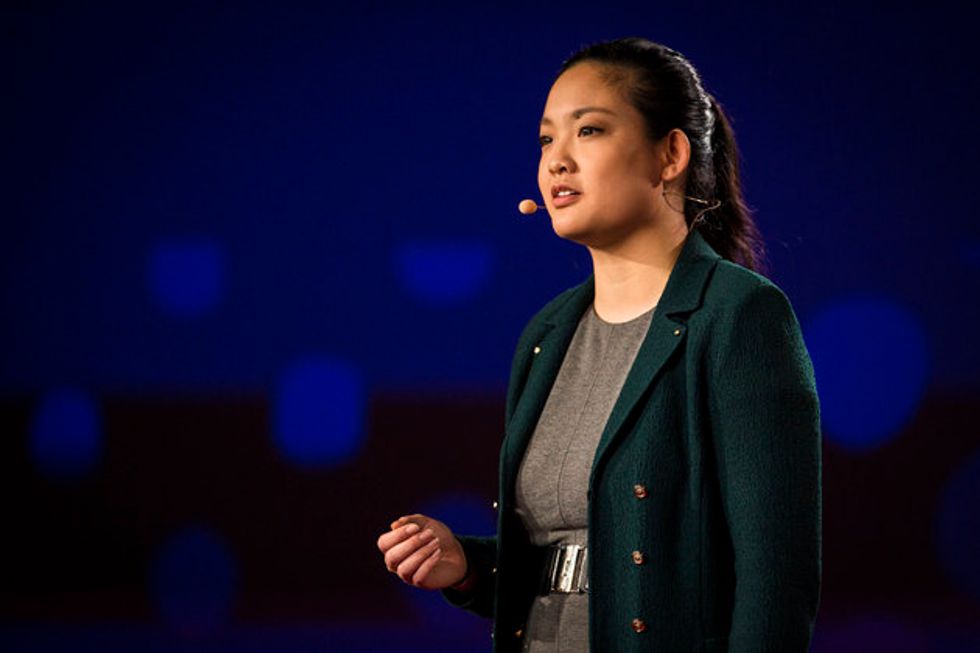 Amanda Nguyen. (Credit: Source.)
Senator Shaheen described this as "the trauma of the assault was made worse … a criminal justice system that was working against her, not for her."
"It really makes no sense to have 15 years in which the survivors can bring charges against someone, and then to destroy the evidence that's going to be so critical to convicting them, in a six-month period," Sen. Shaheen told HuffPost on Tuesday.
Supporters of the law hope that the federal efforts will inspire similar changes at the state level. California and New York are currently considering similar provisions.