[DIGEST: New York Times, CNBC]
Donald Trump's American-exclusive policies and rhetoric have already affected the American tourism industry?
---
Multiple travel sites have recorded a decrease in flight search demand for trips to the United States, and they are attributing this to President Donald Trump's travel ban on those from seven Muslim-majority countries. However, even with the recent amendment to the ban that excludes Iraq, these travel trends are unlikely to change.
The countries initially banned from entry for 90 days were Iran, Libya, Somalia, Sudan, Syria, Yemen and Iraq as of the original January 27 executive order, though it extends to 120 days for the admissions of refugees into the country.
Newly exempted are permanent residents and current visa holders. In addition to this and Iraq's removal, the language that once offered preferential status to persecuted religious minorities — a move vastly interpreted as preferring other religious groups over Muslims — is also removed from the updated ban. Similarly, the indefinite block on the entry of Syrian refugees is gone from the ban, although it is replaced with a 120-day free that requires review and renewal.
The day following the Jan. 27 executive order, total net flight bookings to the U.S. between Jan. 28 and Feb. 4 were down 6.5 percent compared to this time in 2016, according to Spain-based travel analysts ForwardKeys, who analyze 16 million flight reservations per day. This included an 80 percent drop in reservations from the countries included in Trump's executive order and a 13.6 percent drop from Western Europe.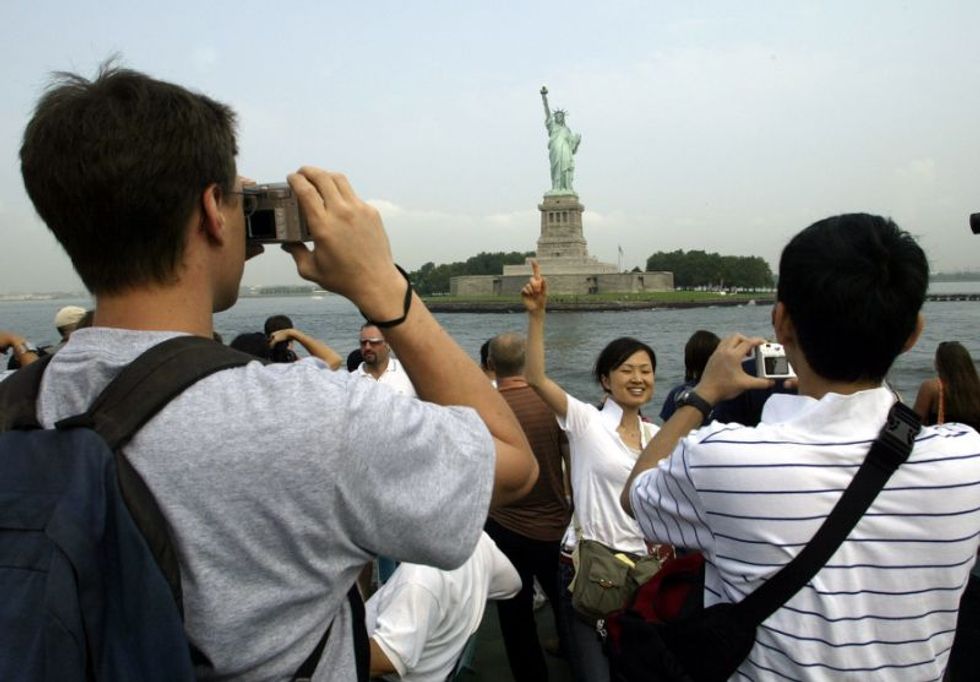 Credit: Source.
This was not the only organization to notice the slump; the U.N. World Tourism Organization also cautioned that travel demand to the U.S. could fall due to restrictions out of the U.S. In fact, in the month since that prediction, the U.S. has lost over $185 million in tourism revenue due to the ban's introduction.
Travel consolidator sites such as Hopper and Kayak saw similar predictive trends early on: in an analysis of 303 million flight searches between Jan. 26 and Feb. 1, demand from 122 international countries to the U.S. fell 17 percent after the implementation of the travel ban when viewed against the first three weeks in January.
CheapFlights saw the same; searches on that site were down 38 percent from Jan. 27 to Jan. 29, in comparison with the previous weekend, as well as down 16 percent from Feb. 10 to Feb. 14 compared to January's average volume.
Emily Fisher, a spokesperson for CheapFlights, notes that, "This drop was more than a seasonal swing. It was most notable in the days right after the ban was enacted."
Responsible Travel, out of Brighton, England, has seen a 30 percent increase in business, but a 22 percent decrease in inquiries, following the ban, for trips to the U.S.
Why exactly is this occurring? According to Adam Sacks, the president of Tourism Economics, which is part of the economic research firm Oxford Economics, the executive order and travel ban are indicative of American exceptionalism — or "America first" rhetoric. This generates antipathy toward the U.S. and is already evident in the behavior and decisions of travelers.
The risks of instability, as well as visa processing difficulties and delays are also reasons for the resulting lag in U.S. destination and flight inquiries.
Tourism Economics conducted a study of travel to Los Angeles County and discovered that the county could endure a three-year loss of 800,000 international visitors as a direct result of the ban, or $736 million in tourism earnings.
"It doesn't take a lot of uncertainty or adverse sentiment to affect travel decisions," Sack explains.
Though the ban is lifted, Rummy Pandit, the executive director of the Lloyd D. Levenson Institute of Gaming, Hospitality and Tourism at Stockton University in New Jersey, argues that it is irrelevant. He notes, "There's now a perception that the U.S. is a place of instability, and that view will impact visitation to this country."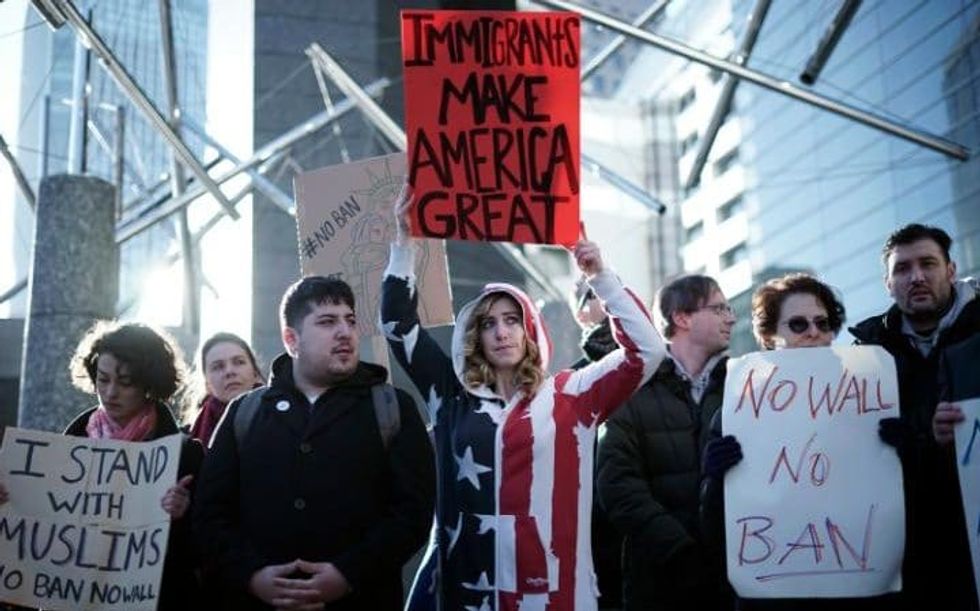 Credit: Source.
This is potentially dangerous for tourism in the long-term, since it could affect foreign students' higher education enrollment decisions at American Universities. This is especially true for those who could feel the ban's impact, as they may not have the opportunity to leave the U.S. to visit their home countries and return for schooling.
Thomas M. McDonnell of Pace University's law school likewise explains, "If you're from Iraq and you want to visit your family here during this period for a few weeks or a month, there's absolutely no way you're going to be able to get in."
A further possibility is that affected countries could impose similar restrictions on U.S. citizens in retaliation, which weakens the U.S. passport. The European Union is already moving to require U.S. citizens to acquire visas for travel into the EU, though this directly relates to the U.S.'s long-running visa requirements for nationals of Bulgaria, Poland, Croatia, Cyprus and Romania.
In addition, it could also affect industries with a diverse workforce, like the technology, transportation and healthcare industries. Nearly 200 Google employees are from countries included in the ban, for example.
Nadejda Popova, a travel project manager at Euromonitor warns, "The new executive order could also impact how the U.S. is perceived as a tourism destination and how open to foreign travelers it will be in the future."