[DIGEST: Bloomberg, CNN, Business Insider, ABC, NYT]
Results as of 10:33 EST.
---
The citizens of five Northeastern states, Connecticut, Delaware, Maryland, Pennsylvania and Rhode Island, cast ballots in the presidential campaign today. According to early exit polls (and major news outlet forecasts), the leading contenders for their parties' nominations, businessman Donald Trump and former Secretary of State Hillary Clinton, solidified their delegate leads.
Polls indicate that Trump was victorious in all five states, while Clinton appears to have won the states of Delaware, Maryland, Pennsylvania and Connecticut. The exit polling results were close in Connecticut and Rhode Island, but Bernie Sanders took the latter.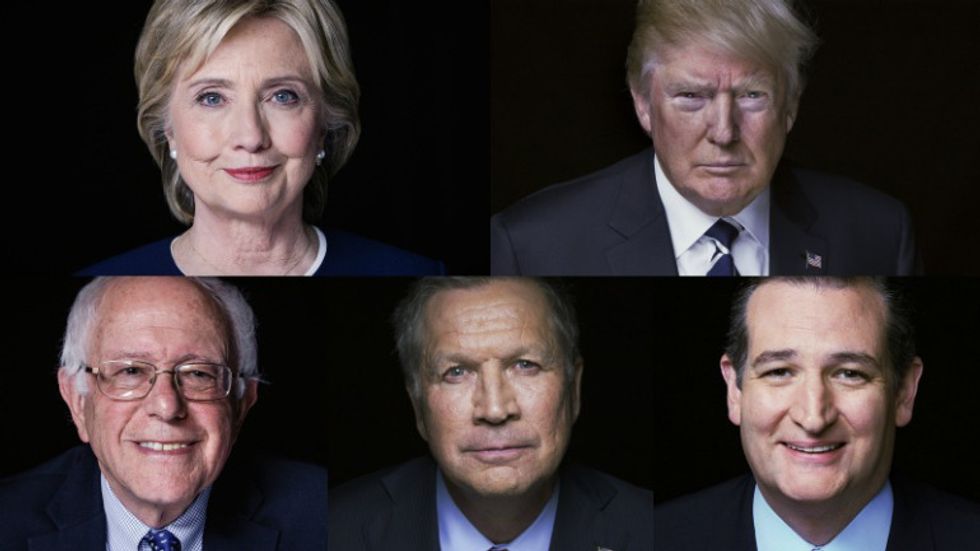 Credit: Source.
[post_ads]
In pre-election polling, Trump fared well in this part of the country and was expected to sweep all five of the northeastern state primaries, while Clinton looked likely to win in four, with Senator Bernie Sanders contending only in Rhode Island. Major news organizations  are currently reporting a possible sweep of all five by both Trump and Clinton.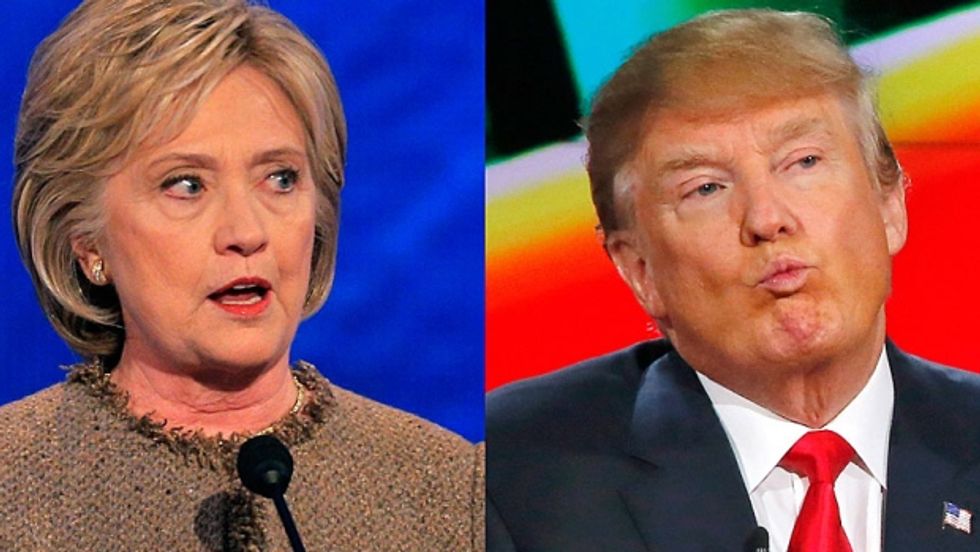 Credit: Source.
For the other Republican candidates, the race has become solely about how to deprive Trump of an outright win before the GOP Convention this July. To that end, Senator Ted Cruz and Governor John Kasich announced earlier this week that they would split their efforts and encourage their supporters to vote for each other in states where they have the potential to pick off delegates from Trump. As Jeff Roe, Cruz's campaign manager, explained, "To ensure that we nominate a Republican who can unify the Republican Party and win in
November, our campaign will focus its time and resources in Indiana and in turn clear the path for Gov. Kasich to compete in Oregon and New Mexico."
Kasich's campaign had been pushing for this coordination since his win in Ohio, but reports say the Cruz camp did not respond until recently. Many GOP operatives believe that the plan happened too late to change the outcome for the Republican convention. Trump responded  with scorn, tweeting,
After tonight, neither Cruz, with 559 delegates, nor Kasich, with 148, can hope to head into the Republican convention in Cleveland with the 1,237 delegates needed to win outright. Only 733 delegates still remain; 116 of those were up for grabs in today's primaries.
If that number looks low, it's because 54 of Pennsylvania's delegates are not bound to vote for a candidate based on election results. Trump likely will need those 54 delegates to prevail on the first ballot in Cleveland at the convention, and his decisive and substantial win in Pennsylvania tonight could push those unpledged delegates towards him.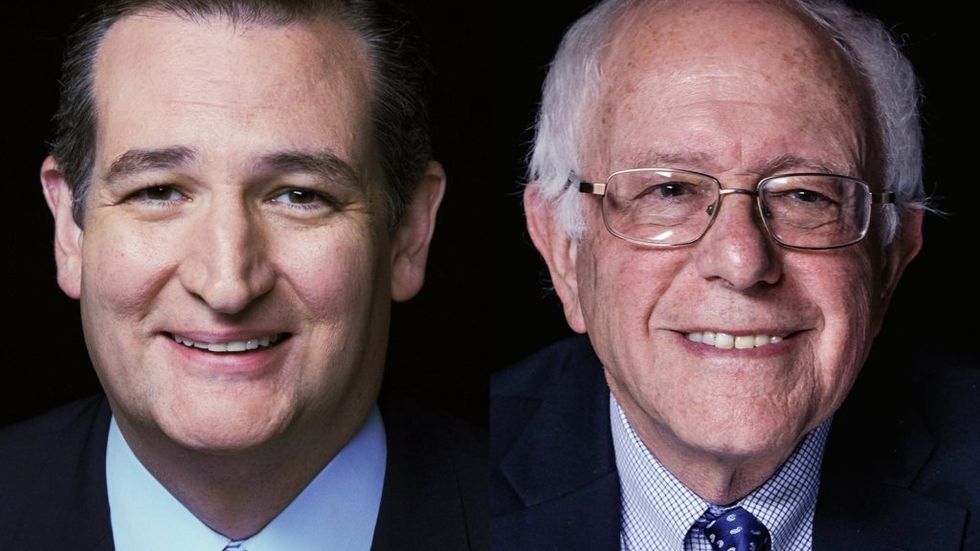 Credit: Source.
On the Democratic side, many political commentators and mathematicians see the race as essentially over. With 2,383 delegates needed to become the Democratic nominee, Clinton's lead in pledged delegates (1,428 to Sanders's 1,153) plus her existing lead in so-called superdelegates (518 to Sanders's 39) means that, even before tonight, Sanders would have had to win 58% of the remaining delegates to overtake Hillary Clinton. Because Clinton is likely to win a majority of the 384 delegates up for grabs today, the math becomes ever more insurmountable for Sanders, and he will continue to come under pressure to dial back his campaign and work to repair goodwill within the Democratic base, so that the party can present a united front against whichever Republican wins the nomination.
This article will be updated as additional results come in.