As the presidential candidate field narrows leading up to national conventions, voters whose preferred candidate dropped out are realigning their support. Beyond Republican and Democrats, independent voters are also making decisions about who to support in November.
---
A new Morning Consult poll shows more of those independent voters choosing former Vice President Joe Biden over incumbent President Donald Trump.
You can see the numbers here.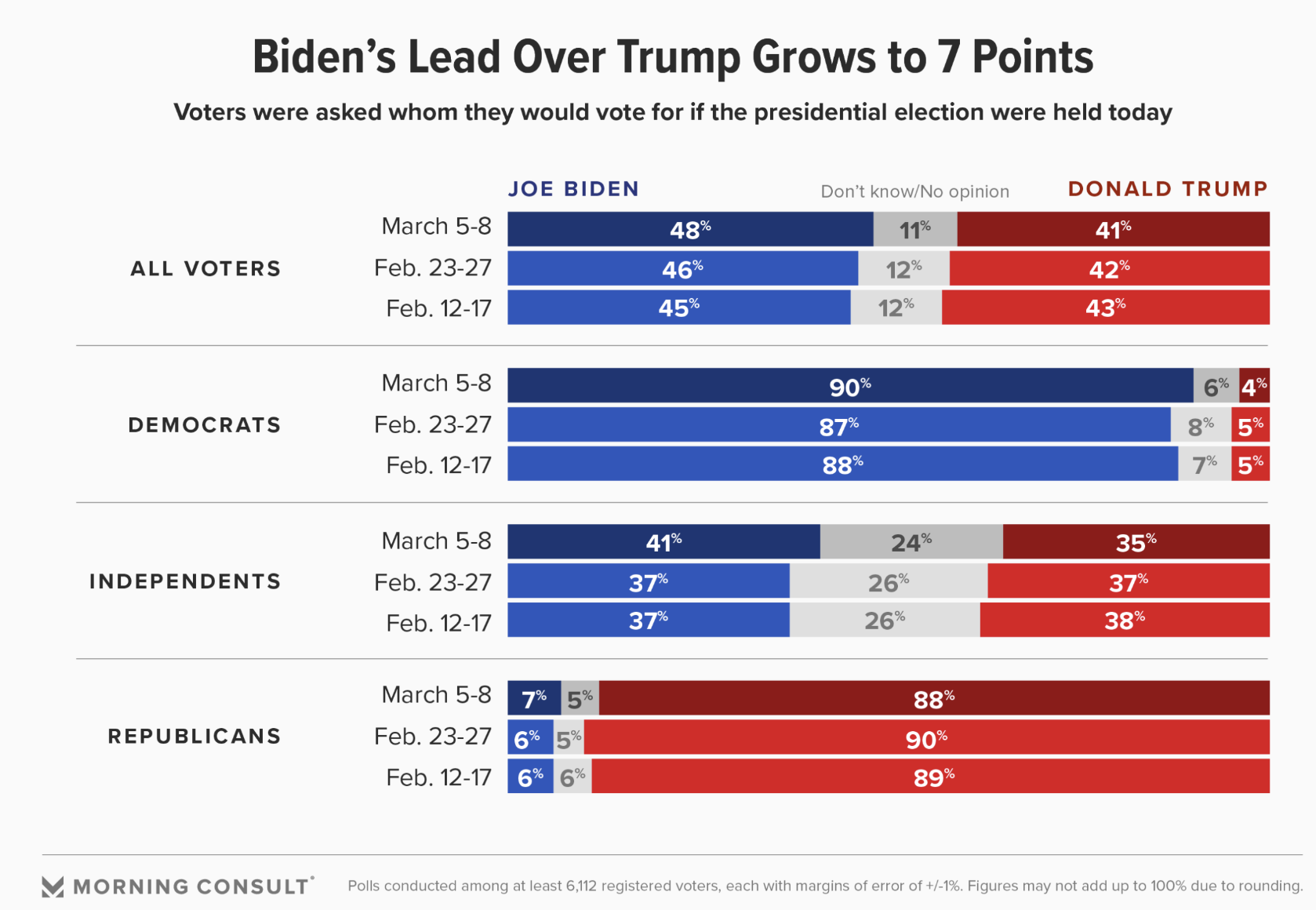 Morning Consult
The poll also shows a shift of some of those independents from Trump to Biden.
Results of a poll conducted February 12-17 had 37% for Biden, 26% undecided and 38% for Trump. By March 5-8, independents went 41% for Biden, 24% still undecided and down to 35% for Trump.
Biden gained the lead as well as 4 percentage points while Trump fell behind and lost 3 percentage points.

Democrats and Republicans split along party lines. But for overall totals, Biden led Trump 45% to 43% in early February. By March, that two percentage point lead widened to seven percentage points at 48% for Biden and 41% for Trump.
Not everyone got the memo though.
More voters seem to be growing confident that Trump will meet his match with Biden in November.
As of Wednesday, March 11, the 2020 presidential election is 236 days away.