Super Bowl LII will no doubt go down as one of the greatest Super Bowls of all time. It may even be known as one of the greatest football games of all time, period. Both teams combined for 1,152 yards, which was not only a playoff record but an NFL record. Both teams combined to punt the ball just once.
New England Patriots quarterback (and living legend) Tom Brady threw for a Super Bowl record 505 yards. He also became the first quarterback ever to top 10,000 career postseason passing yards.
---
Philadelphia's First Super Bowl Title
Despite all that, the Philadelphia Eagles took home the Vince Lombardi trophy. Quarterback Nick Foles led his team to a 41-33 win en route to Super Bowl MVP honors. It was the first-ever Super Bowl championship for the city of Philadelphia, and the fans have been waiting for this moment for what seemed to them like eternity.
The Eagles fanbase is notoriously boisterous. This year's title win for the city certainly didn't yield any exceptions to that behavior, as it seemed like the fans wasted little time in laying waste to everything in their path. People flipped cars, burned couches and smashed windows in a celebratory riot that took place in the hours following the final play of the game.
The following pages show some photos (courtesy of Getty Images) depicting the rioting fans in action.
Philly police officers did their best to keep fans away from a shattered Macy's window.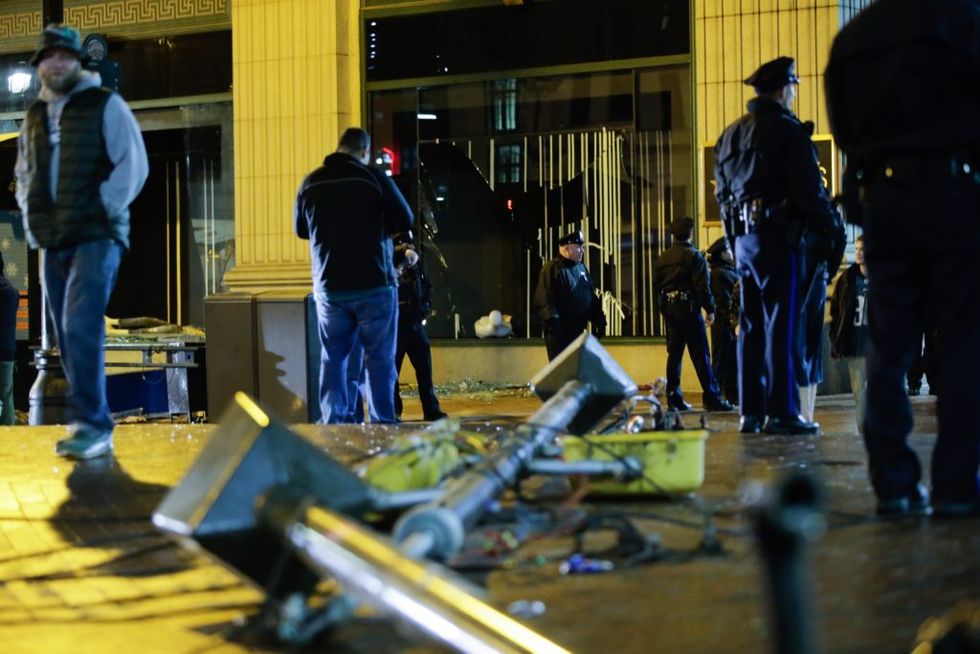 (Eduardo Munoz Alvarez/Getty Images)
This upstanding group of fans appear to be tipping over a street plant.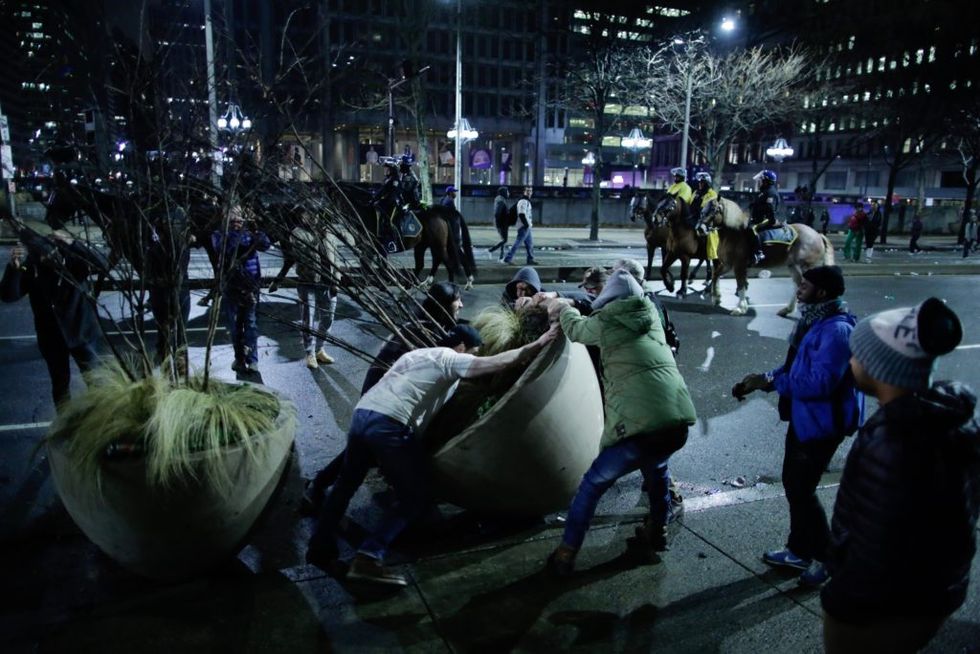 (Eduardo Munoz Alvarez/Getty Images)
A red light wouldn't have stopped this fan anyway...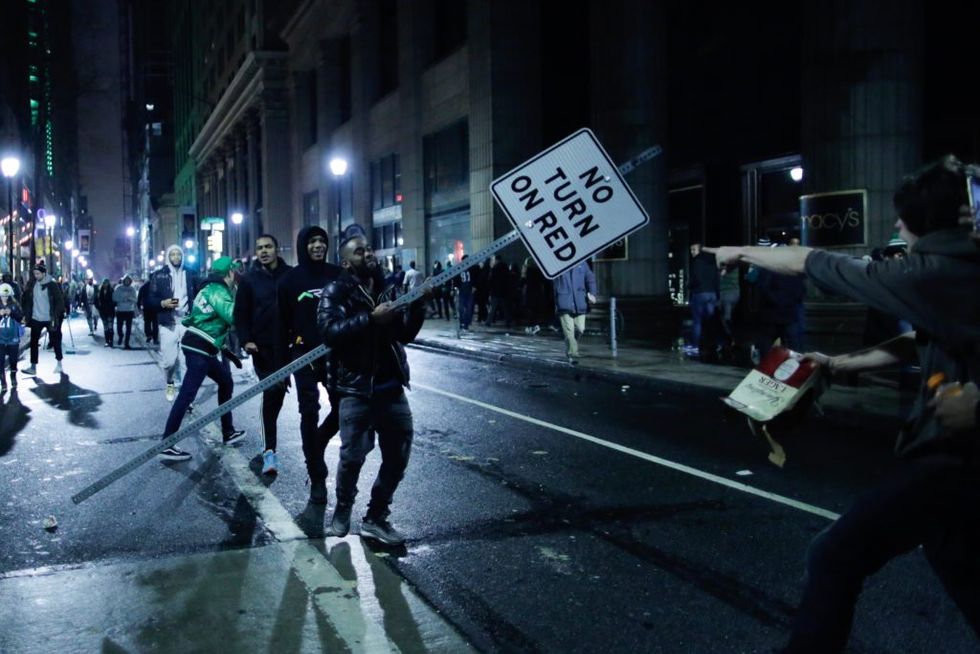 (Eduardo Munoz Alvarez/Getty Images)
Wouldn't be a true riot without a little impromptu graffiti.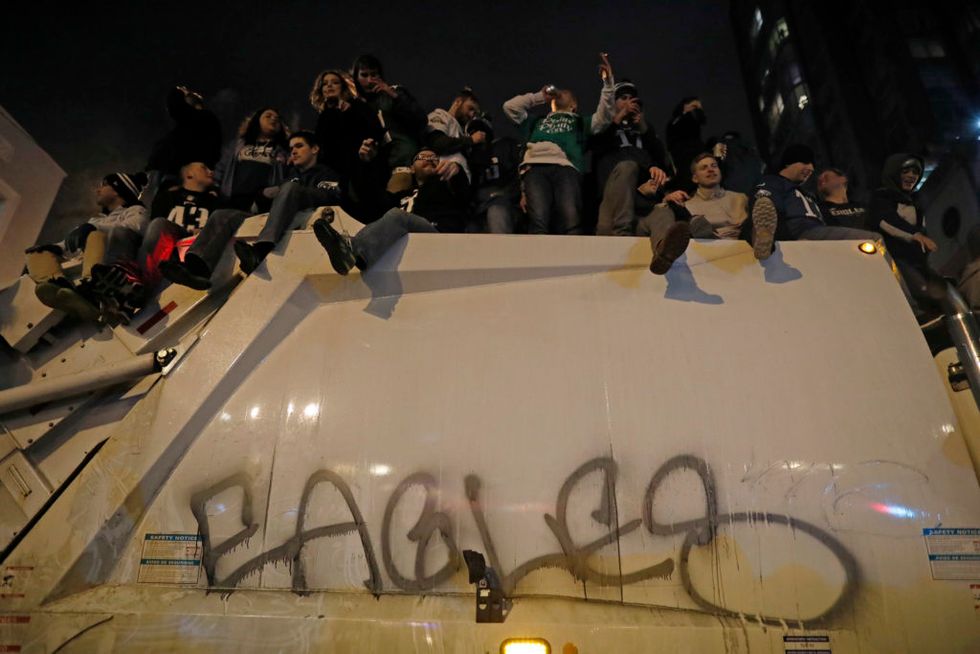 (Aaron P. Bernstein/Getty Images)
Not sure what this used to be, but it sure won't serve the same purpose anymore.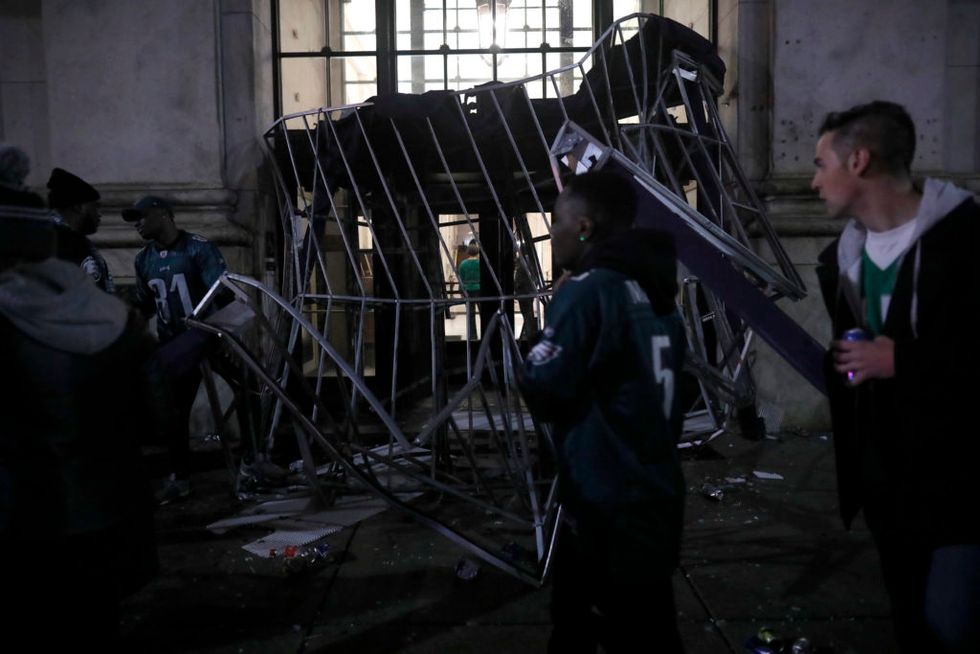 (Aaron P. Bernstein/Getty Images)
When you're a champion, you can apparently sit anywhere you want.
(Aaron P. Bernstein/Getty Images)