[DIGEST: The Guardian, Time, New York Times, Telegraph]
Parents, think twice before posting that cute photo of your child on the potty, in the bathtub or throwing a tantrum. They could sue you someday. Or, they could involve the authorities. In France, stringent new privacy laws mean parents could face fines of up to $50,000 and a year in prison for publishing intimate photos of their children on social media without permission.
---
The University of Michigan C.S. Mott Children's Hospital National Poll on Children's Health found that children aged 10 to 17 "were really concerned" about the ways parents shared their children's lives online. They objected to being photographed at vulnerable moments, worried about peers viewing personal images and felt that their parents' photo-snapping ways created trust issues. Some reported that parents shared inappropriate or unflattering images of their children misbehaving, improperly dressed or even in pain. The parents may have found the images cute or funny, and shared them in that spirit, but their children disagreed. Others were comfortable with their parents sharing photos online — as long as they were given some say in the matter.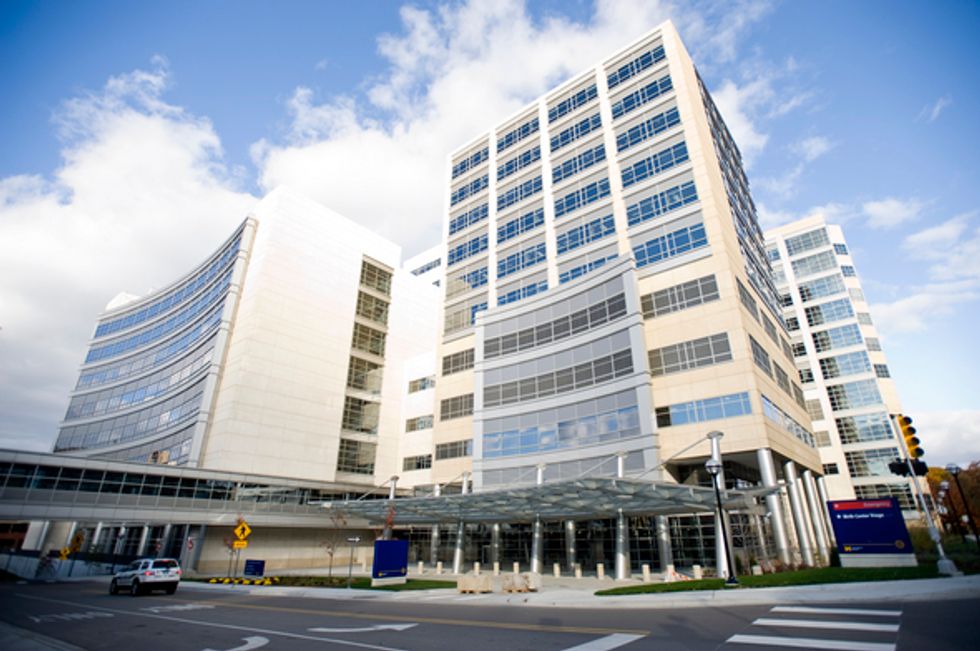 University of Michigan C.S. Mott Children's Hospital. (Credit: Source.)
According to a survey by The ParentZone, the average parent will post 1,000 photos of their child online in the first five years of life. More than half of those images are on Facebook, while the rest are on social media sites like Instagram and Twitter. Facebook started in 2004, which means the first generation of children whose images were uploaded to the site are now joining it themselves, and not all of them are pleased with what their parents have shared.
"In a few years, children could easily take their parents to court for publishing photos of them when they were younger," said Eric Delcroix, an expert on Internet law and ethics.
Embarrassment aside, parents and children should consider some of the serious consequences of sharing family photos with the world. Unflattering photos can lead to cyber bullying or fat-shaming by peers or strangers. Facebook groups and Tumblr blogs are
devoted to sharing images of "ugly" babies. Flattering images can lead to trouble, too. In a phenomenon called "digital kidnapping," strangers steal photos of children and post them online, claiming them as their own, or post them to "adoption role playing" sites. Even more disturbing, innocent photos posted by parents can end up being used for strangers' sexual purposes.
Be Present, Sans Phone
The university study came up with another big finding: Children want their parents to attend their games and school events and leave the smartphone at home--or at least in their pocket. When children looked out into the audience, they saw a sea of screens pointed at them, instead of smiling parents enjoying the experience. Many reported that their parents were so focused on capturing the moment on their devices that they weren't really present in the moment.
In fact, the study offers some valuable parenting tips for the digital era, as suggested by the children themselves. Kids who participated in the study advocated the following basic rules:
Put down your phones and pay attention. Capturing that perfect dive on video is less important than watching it with your own eyes.
Ask permission before posting images or commentary involving your children
Exercise moderate screen time use when the kids are home.
Keep up-to-date on the technology kids are using, and establish technology-related rules.
Stop driving and texting, even at red lights. Not only are the dangers well-known, is this the example you want to set for your children?
In other words? Parents, practice what you preach about screen time and online safety.