There are an estimated 3.5 million Americans on the autism spectrum, a number that continues to grow. An estimated 50,000 people on the spectrum enter adulthood – and the potential workforce – each year.
Though many on the spectrum are considered high functioning, recent research finds that 40 percent of young autistic adults are unable to find employment. Across all ages, the number is even more staggering – with some research showing that upwards of 80 percent of those who fall on the spectrum are unemployed, despite the majority wanting employment.
---
Notwithstanding the number of people affected, there is scant research on autism in adults, with the vast majority of research on autism being on children. Researchers are just beginning to look into how people with autism fare once they reach adulthood, and politicians and employers are starting to consider how to better include adults on the spectrum in the workplace.
Those on the Spectrum Can Be Great Assets to the Workforce
The dismal employment rate of those on the spectrum belies the strengths they can bring to the workplace. Brenda Weitzberg, founder of Aspiritech, an organization started by parents of an autistic child that tests software for quality assurance, stated "The strength[s] of autism such as attention to detail, the ability to focus for long periods of time, technology skills, strong visual perception, all those fit beautifully within the task of software testing." She continued, "Can we afford to waste that talent?"
Brenda Weitzberg. (Credit: Source.)
Leslie Long, vice president of adult services for the advocacy group Autism Speaks, noted that sometimes idiosyncrasies can mask hidden talents, such as intense focus, or ease with numbers or patterns. "I mean, look at what happened with the housing bubble and the
financial market. It was a man on the spectrum who saw which mortgages were going to fall. And I don't think that's something an average person would have been able to do."
Hindrances to Employment
Businesses can be hesitant to hire someone on the spectrum. Potential employers may have misconceptions about having to purchase expensive accommodations, or their hiring procedures may not be set up optimally for those of varying abilities.
Becky Ketts, director of rehabilitation services at Nobis Works, which specializes in job placement and training for those on the spectrum, said that interviewing in particular can be problematic for those with autism."Even the thought of interviewing for a job can be overwhelming for someone on the autism spectrum. That is such an intimate setting. That alone can keep people from finding a job."
Credit: Source.
Dave Meador, vice chairman and chief administrative officer for DTE Energy Co. and founder of the Autism Alliance, said "the basic barrier is social issues. Unless an employer is trained on how to interview people with autism, an amazing candidate may get rejected because they had trouble making eye contact (a common characteristic for those with autism). Employers are missing out on opportunities to get great employees."
Employers can also be ambivalent about hiring those on the spectrum because they are
unsure how they will perform on the job. "When it comes to questions from businesses, it is just communicating to them the facts," said Cameron.
Companies Are Starting to Hire
As more companies become aware of the benefits of hiring those on the spectrum, more are beginning to hire those of differing abilities.
Ford Motor Company recently announced that it will be partnering with Autism Alliance of Michigan to provide employment for individuals with autism. Raj Nair, Ford executive vice president, said in a statement, "We are committed to making people's lives better, and this pilot program has the potential to not only make the participants lives better, but also Ford be even more diverse and inclusive workforce. Autism affects many people in our communities, and I'm proud we're taking on this important initiative."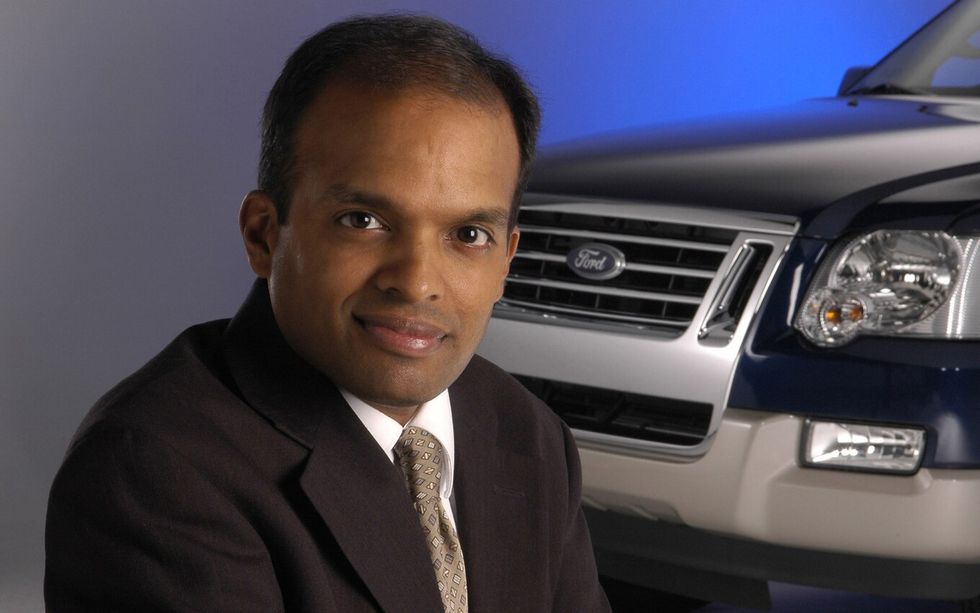 Raj Nair. (Credit: Source.)
Other large companies like Microsoft, Walgreens, Capital One, AMC, Bank of America and Procter & Gamble are also actively recruiting those on the spectrum.
Duke Roberson, at Bank of America's support center in Dallas, manages a team of 75, all of whom have some form of disability. "There's no charity to this at all," he said, describing his employees' high work ethic.
Smaller companies are also seeing the benefits of more diverse hiring practices. "We … need to make small businesses aware of the huge untapped resource that is people with diverse abilities. Hiring people who are physically, genetically or cognitively diverse is not
just the right thing to do, it is the smart thing to do," said Terri Hogan, the owner of Contemporary Cabinetry in Ohio, which employs people with disabilities.
"Small businesses are in a position not only to develop new models that employ individuals with autism, but also to innovate in a way that directly responds to local labor market needs," said Lisa Goring, executive vice president for programs and services Autism Speaks. "The connection many small businesses have with their community is vital to creating the partnerships necessary to transition young adults into the local workforce, share best practices with other local businesses, and nurture a workforce comprised of people with varying abilities."
Is a Grassroots Movement Enough?
While companies are expanding their hiring practices to include those on the spectrum, some question whether internally-driven hiring changes will be enough to combat the low employment rate of those with autism.
Last month, House lawmakers looked into how to provide better employment options for Americans with developmental disabilities, including autism. "These individuals can be overlooked when employment opportunities arise, and too often they are shut out from the workplace all together," said Republican Rep. Steve Chabot.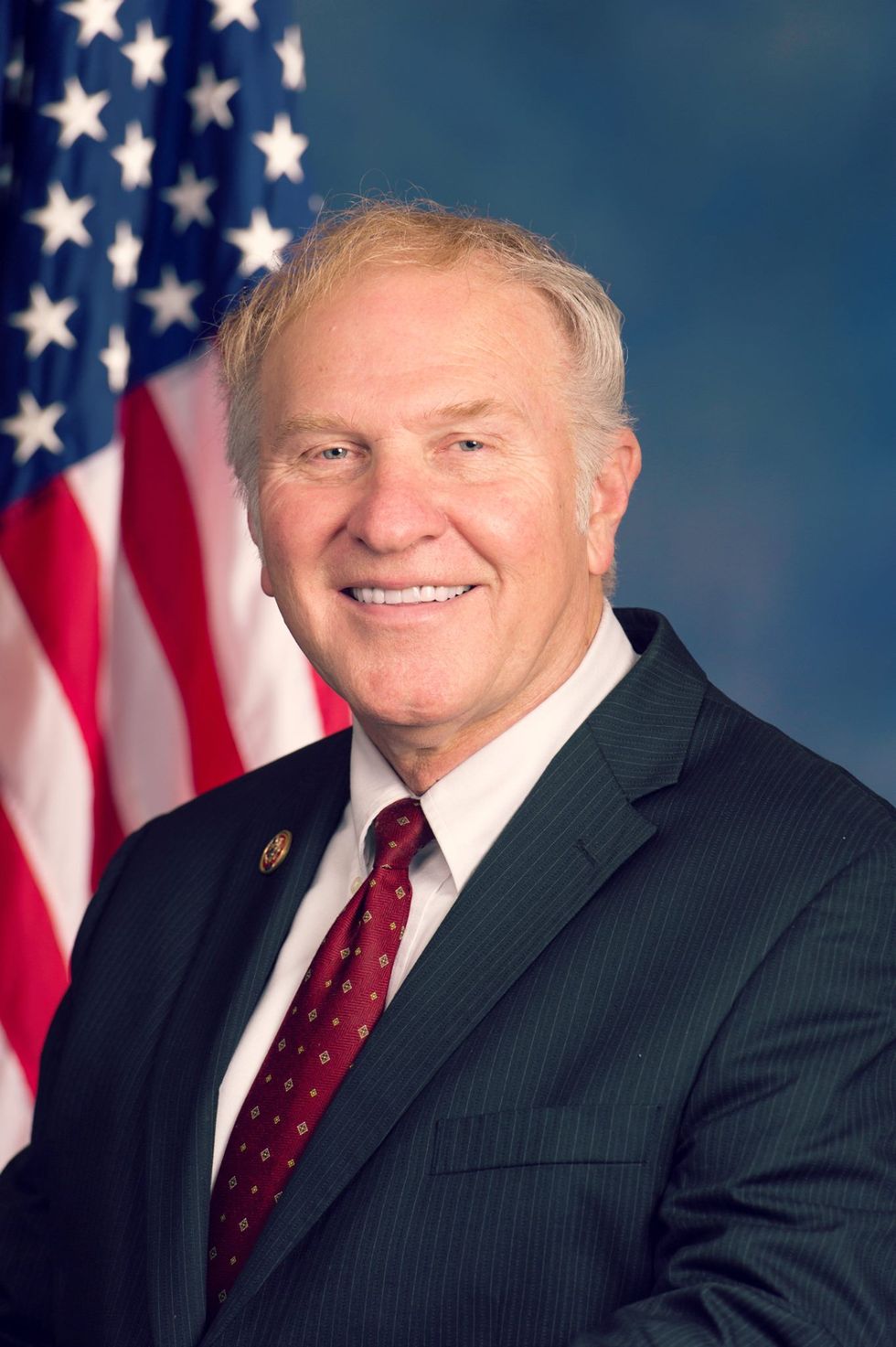 Steve Chabot. (Credit: Source.)
From a pure numbers standpoint, employing those with disabilities makes sense. "Estimated lifetime costs for supporting an adult with autism range between $1.4 million to $2.3 million, and the degree to which adults with autism fail to achieve independence contributes to increase lifetime care costs," testified Goring. "Research shows that
employing individuals with autism, even with publicly-funded, intensive personal job supports, actually saves government costs by reducing the number of benefits that people with autism need when they are unemployed."
Ann Cameron with Arcechoed these sentiments. "How will [the one in 50 children with autism] impact our schools, our offices? It is something that we have to open our eyes to. It is something that we really have to embrace," she said. "We don't have a choice of turning away – we have to employ these people."
What an increasing number of employers are realizing is that hiring those on the spectrum is not about charity – it's about finding great workers. And individuals on the spectrum are given greater opportunities to excel.