In an announcement that further solidified Nintendo's desire to deliver fun to gamers of all ages, the gaming developer and publisher released initial details today on its latest venture, Nintendo Labo. The "do-it-yourself" creative playset is compatible with the Nintendo Switch and provides players with a "new interactive experience" unlike any other.
Games like LEGO: Dimensions popularized the concept of hands-on construction in modern gaming, but Labo takes it to a completely different level. Each Labo kit consists of specially designed cardboard cutouts that players will use to create real-world items. In the reveal video, Nintendo showcased a 13-key piano, a fishing rod, an automobile gas pedal, and a controllable robot.
---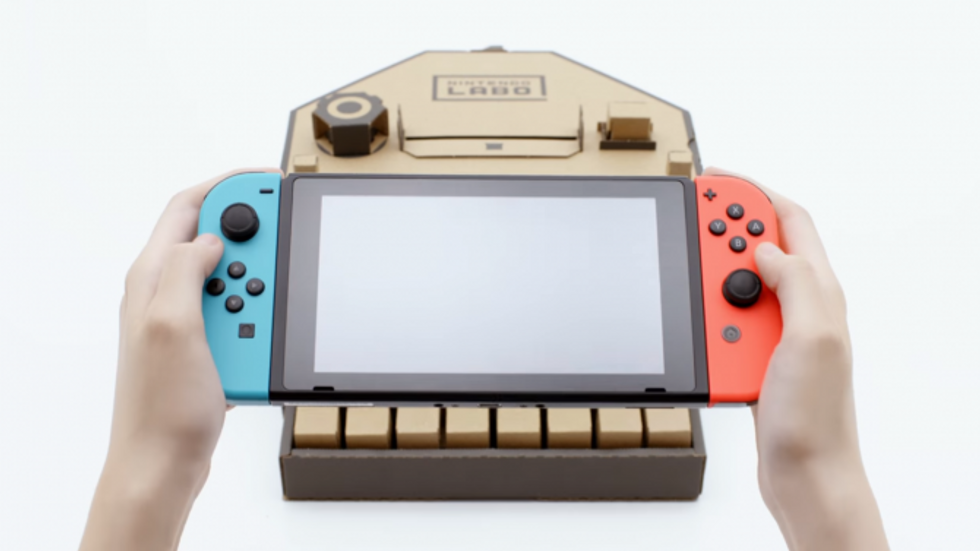 The cardboard sets, or Toy-Cons, won't work on their own and require the Switch's tablet screen and at least one controller, which can be installed within the cardboard creations. For instance, one of the JoyCon controllers slips into the reel of the fishing rod to register when it's being wound.
According to Nintendo's reveal: "With each [Labo] kit, kids can transform modular sheets of cardboard into creations called Toy-Con. As you build, you will have fun discovering how the technology works, and might even invent new ways to play with each Toy-Con!"
The line-up of Labo creations will start at $69.99 for the initial Variety Kit, but other kits, like the Robot Kit, will cost upwards of $79.99. Nintendo Switch owners can expect to add cardboard cutouts to their plethora of accessories on April 20, 2018. For players that enjoy a little flair, the Labo line will also include customization sets that will come with stencils, stickers, and vibrant colorful tape. Each set will cost $9.99 individually.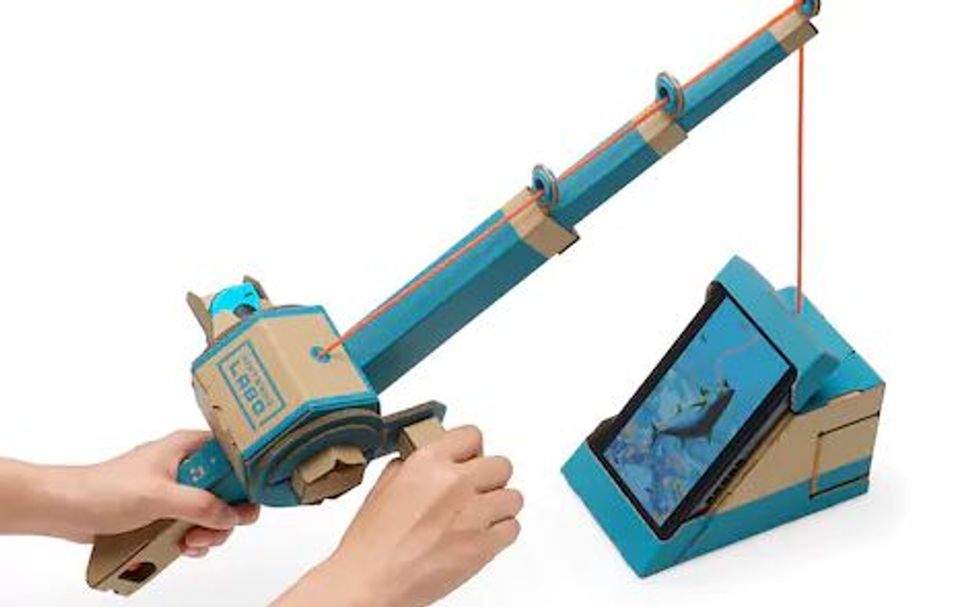 The cardboard concept calls back to an age where video gaming wasn't as prevalent or even existent and children utilized cardboard boxes to create their own fun experiences. Unlike the refrigerator boxes of yore, however, the Toy-Cons are built from a heavy-grade cardboard that will stand up to hours of use and interactivity.
Based on Nintendo's statement, each Toy-Con may serve different purposes beyond the original main design. Whether or not different Toy-Cons can be combined for a more unique gaming experience is unknown, though more details are likely to unfold before its release.
For a look at the full product reveal, watch the video from Nintendo below.