White House Budget Director Mick Mulvaney defended the Trump administration's new budget plan yesterday, calling the proposed cuts to Meals on Wheels and the Corporation for Public Broadcasting "as compassionate as you can get."
"When you start looking at places that we reduce spending, one of the questions we asked was can we really continue to ask a coal miner in West Virginia or a single mom in Detroit to pay for these programs? The answer was no," Mulvaney said yesterday morning on MSNBC's Morning Joe. "We can ask them to pay for defense, and we will, but we can't ask them to continue to pay for the Corporation for Public Broadcasting."
---
Later that day, CNN's Jim Acosta asked Mulvaney for clarification.
"Just to follow-up on that, you were talking about the steel worker in Ohio, coal worker in Pennsylvania, but they may have an elderly mother who depends on the Meals on Wheels program or who may have kids in Head Start," Acosta said. "Yesterday, or the day before, you described this as a hard-power budget. Is it also a hard-hearted budget?"
"No, I don't think so," Mulvaney replied. "I think it's probably one of the most compassionate things we can do."
"To cut programs that help the elderly and kids?" Acosta asked.
"You're only focusing on half of the equation, right? You're focusing on the recipients of the money. We're trying to focus on both the recipients of the money and the folks who give us the money in the first place," Mulvaney explained. "And I think it's fairly compassionate to go to them and say, 'Look, we're not gonna ask you for your hard-earned money, anymore, single mother of two in Detroit … unless we can guarantee to you that that money is actually being used in a proper function.'"
Critics were quick to note, however, that the proposed budget plan covers only discretionary not mandatory spending, as New York's Eric Levitz notes. "By itself, this budget has no impact on taxes — it just transfers federal spending from programs that directly benefit working families to ones that don't," he wrote. "And the Trump administration has expressed no interest in significantly cutting payroll or sales taxes, which make up the bulk of many a Detroit resident's tax burden."
When asked about Meals on Wheels, Mulvaney said the food delivery service, which is part of the Community Development Block Program block grants the federal government gives to the states, was not producing results.
"Meals on Wheels sounds great," he said. "That's a state decision to fund that particular portion, to take the federal money and give it to the states and say, look, we to want give you money for programs that don't work. I can't defend that anymore. We cannot defend that anymore. I can't defend that anymore. We cannot defend that anymore. We're $20 trillion in debt. We're going to spend money, we're going to spend a lot of money but we're not going to spend it on programs that cannot show they deliver the promises that we've made to people."
A Washington Post data reporter pointed out that research does, in fact, suggest Meals on Wheels is an effective program:
Another critic was even harsher. "Honestly, I would have more respect for the man if he'd stood up on stage with a stock pot and said the administration had decided that the poor should be boiled into bone broth," wrote Jordan Weissmann, Slate's senior business and economics correspondent. "At least then he'd have the courage of his convictions."
THE CORPORATION FOR PUBLIC BROADCASTING
Federal funding for the Corporation for Public Broadcasting would be cut entirely under Trump's budget plan, and the National Endowment for the Arts and the National Endowment for the Humanities also would be eliminated. CPB received $445 million in federal funding in the last fiscal year. The NEA and NEH received about $148 million each. (The federal budget is roughly $4 trillion.)
"There is no viable substitute for federal funding that ensures Americans have universal access to public media's education and informational programming and services," CPB President and CEO Patricia Harrison said in a statement. "The elimination of federal funding to CPB would initially devastate and ultimately destroy public media's role in early childhood education, public safety, connecting citizens to our history, and promoting civil discussions – for Americans in both rural and urban communities."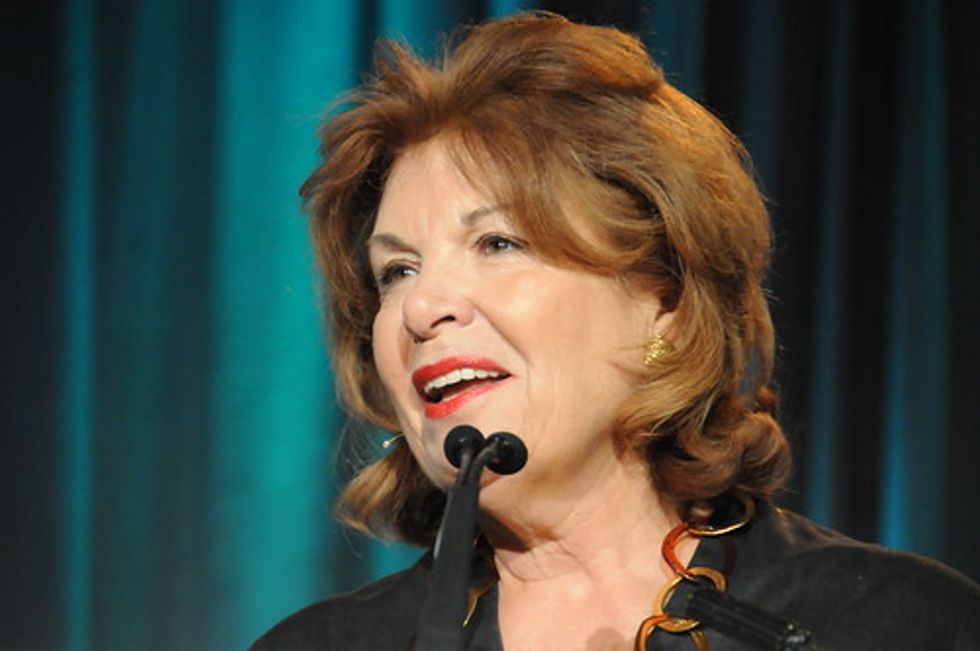 CPB President and CEO Patricia Harrison. (Credit: Source.)
Public media "is one of America's best investments," Harrison continues. "At approximately $1.35 per citizen per year, it pays huge dividends to every American. From expanding opportunity, beginning with proven children's educational content to providing essential news and information as well as ensuring public safety and homeland security through emergency alerts, this vital investment strengthens our communities. It is especially critical for those living in small towns and in rural and underserved areas."
NEA Chairman Jane Chu expressed similar reservations. "We are disappointed because we see our funding actively making a difference with individuals of all ages in thousands of communities, large, small, urban and rural, and in every Congressional District in the nation," she said. "We understand that the President's budget request is a first step in a very long budget process; as part of that process we are working with the Office of Management and Budget (OMB) to prepare information they have requested. At this time, the NEA continues to operate as usual and will do so until a new budget is enacted by Congress."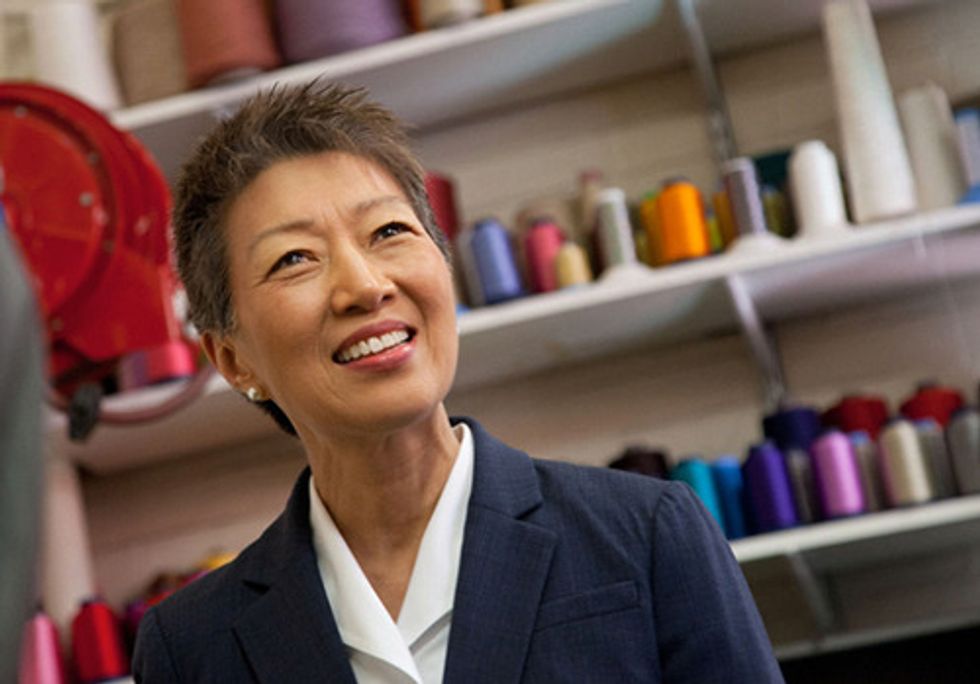 NEA Chairman Jane Chu. (Credit: Source.)
In a statement of his own, NEH Chairman William D. Adams said the agency is "greatly saddened to learn of this proposal for elimination, as NEH has made significant contributions to the public good over its 50-year history.  But as an agency of the executive branch, we answer to the President and the Office of Management and Budget (OMB). Therefore, we must abide by this budget request as this initial stage of the federal budget process gets under way."
NEH grants "have reached into every part of the country and provided humanities programs and experiences that benefit all of our citizens," Adams continues. "Residents in Whitesburg, Kentucky are preserving the photographs and films of their local Appalachian region through Appalshop cultural center. Veterans returning from war in Iraq and Afghanistan connect with classic texts and the public through Aquila Theatre. Students, teachers and historians have access to the papers of Founding Father George Washington. Through these projects and thousands of others, the National Endowment for the Humanities has inspired and supported what is best in America."