William "Bill" Weld is a Republican former governor of Massachusetts. And he is also one of three GOP members who think President Donald Trump is unfit to continue as President.
As such, Weld—along with former Illinois Republican Representative Joe Walsh and former South Carolina Governor Mark Sanford—is challenging Trump for the GOP presidential nomination in 2020. And he is pulling no punches.
---
The GOP presidential candidate told MSNBC's Morning Joe that the recent revelations about Trump pressuring Ukraine President Volodymyr Zelenskyy to investigate former Vice President Joe Biden could only be called one thing:
"an act of treason."
Weld stated:
"That is treason. It's treason pure and simple, and the penalty for treason under the U.S. code is death. That's the only penalty."
Weld appeared on Morning Joe with his fellow Trump challengers.
Watch the segment here.
The candidates were asked about states canceling Republican primaries and caucuses, ensuring President Trump those state's delegates at the Republican National Convention in 2020. But Weld pointed out there were bigger fish to fry.
The former Massachusetts governor said:
"Obviously, canceling primaries undermines democratic institutions and democratic elections, but that's far from the deepest dive crime that the President has committed here."
Weld added:
"He has now acknowledged that in a single phone call right after he suspended $250 million of military aid to Ukraine, he called up the President of Ukraine and pressed him eight times to investigate Joe Biden, who the President thinks is going to be running against him."
"Talk about pressuring a foreign country to interfere with and control a U.S. election."
Federal law, the US Code Weld referenced, does provide a maximum penalty of death for treason. However Weld conceded other options were available should Trump negotiate a plea deal.
"The penalty on the Constitution is removal from office. And that might look like a pretty good alternative to the President if he can work out a plea deal."
Weld outlined the options for a President.
"The grounds for removal of office, impeachment, are treason, bribery, or other high crimes and misdemeanors. We don't have to worry about bribery anymore, we don't have to worry about other high crimes and misdemeanors, although I think he committed many. We have treason and we can go right for the hoop."
The GOP candidate then called on other members of his party, especially those running for congressional seats, to condemn the President's actions.
"If they won't say this is a bridge too far for us, then they really have no chance at the ballot box next year, not just President Trump but those members of the Senate."
Weld concluded by stating he could not understand the devotion some show for the President.
"It's well past time for this guy, in my opinion, to be carted off to save us all. He's daring us all to let him be totally lawless. He has no respect for the law, he has no knowledge base under any issues. Why do we want this man as President of the United States? I don't get it."
People were less than sympathetic to President Trump.
@thedailybeast Wow! Somebody is finally saying what millions are thinking! #mondaythoughts

— SageWithAge (@SageWithAge) 1569258026.0
@thedailybeast @samswey I mean technically its true.

— oregon girl (@oregon girl) 1569254092.0
@thedailybeast @breton_anne About time. Can we make sure the Central Park 5 have front row seats in the witness room?

— lisa anny 🆘 (@lisa anny 🆘) 1569256032.0
@leeprado6 @thedailybeast Prison for them!

— Bonnie (@Bonnie) 1569257635.0
Although some were not convinced despite the President and his lawyer saying the call happened and what was discussed.
@Roscoe_Notrub @oregon_girl3 @thedailybeast @samswey Donald and Rudy said they did it. If not, they can easily exon… https://t.co/pBabWdk2iG

— Woot (@Woot) 1569263330.0
If you agree with Weld, this shirt is available here.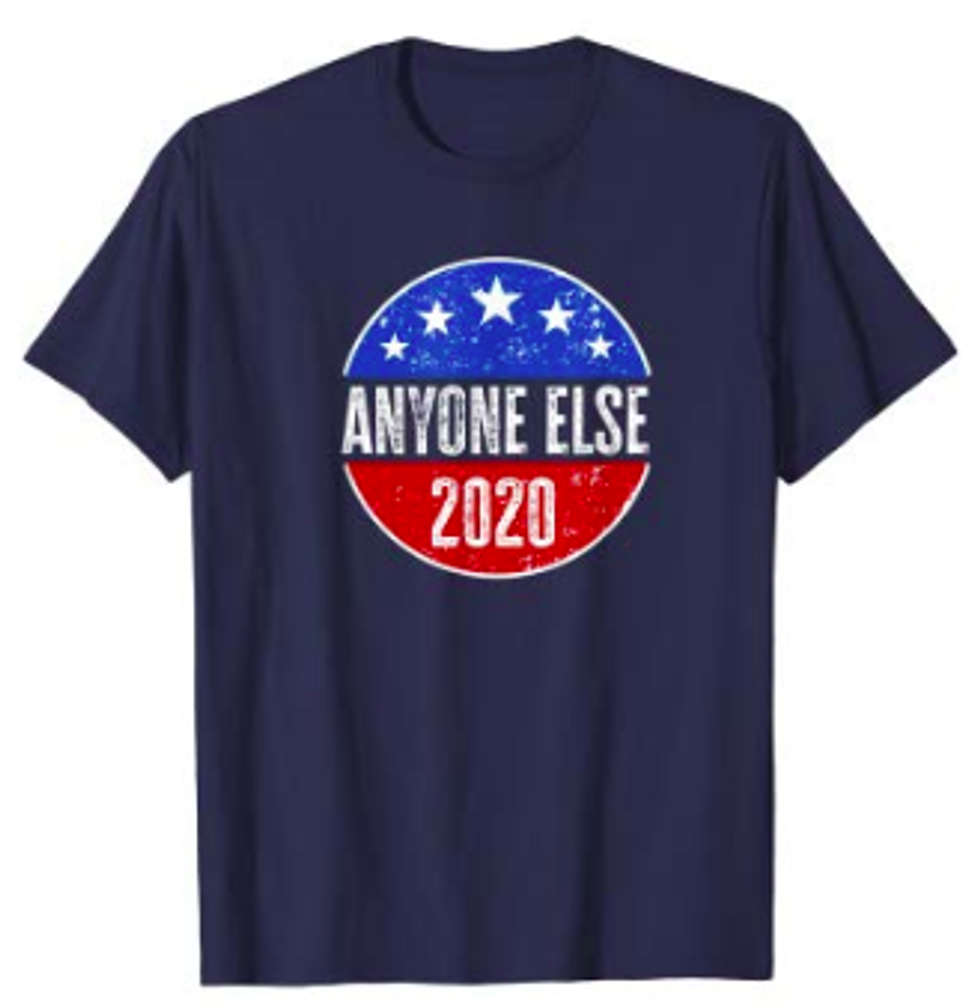 Amazon
*****
Listen to the first season of George Takei's podcast, 'Oh Myyy Pod!' where we explore the racially charged videos that have taken the internet by storm.
Be sure to subscribe here and never miss an episode.