President Donald Trump continued his tweet storm Monday in hopes of staving off the impeachment inquiry announced by Speaker of the House Nancy Pelosi. Between Twitter posts about civil war and asking how he could be impeached, Trump presented a poll to refute every other poll—which all showed voters favoring impeachment increasing.
As expected by anyone familiar with right wing Steve Bannon-founded publication Breitbart, polls from that source showed a different story. The Breitbart poll showed the only story President Trump was willing to entertain—Americans were overwhelmingly against impeachment.
---
Citing Breitbart drew equally predictable reactions.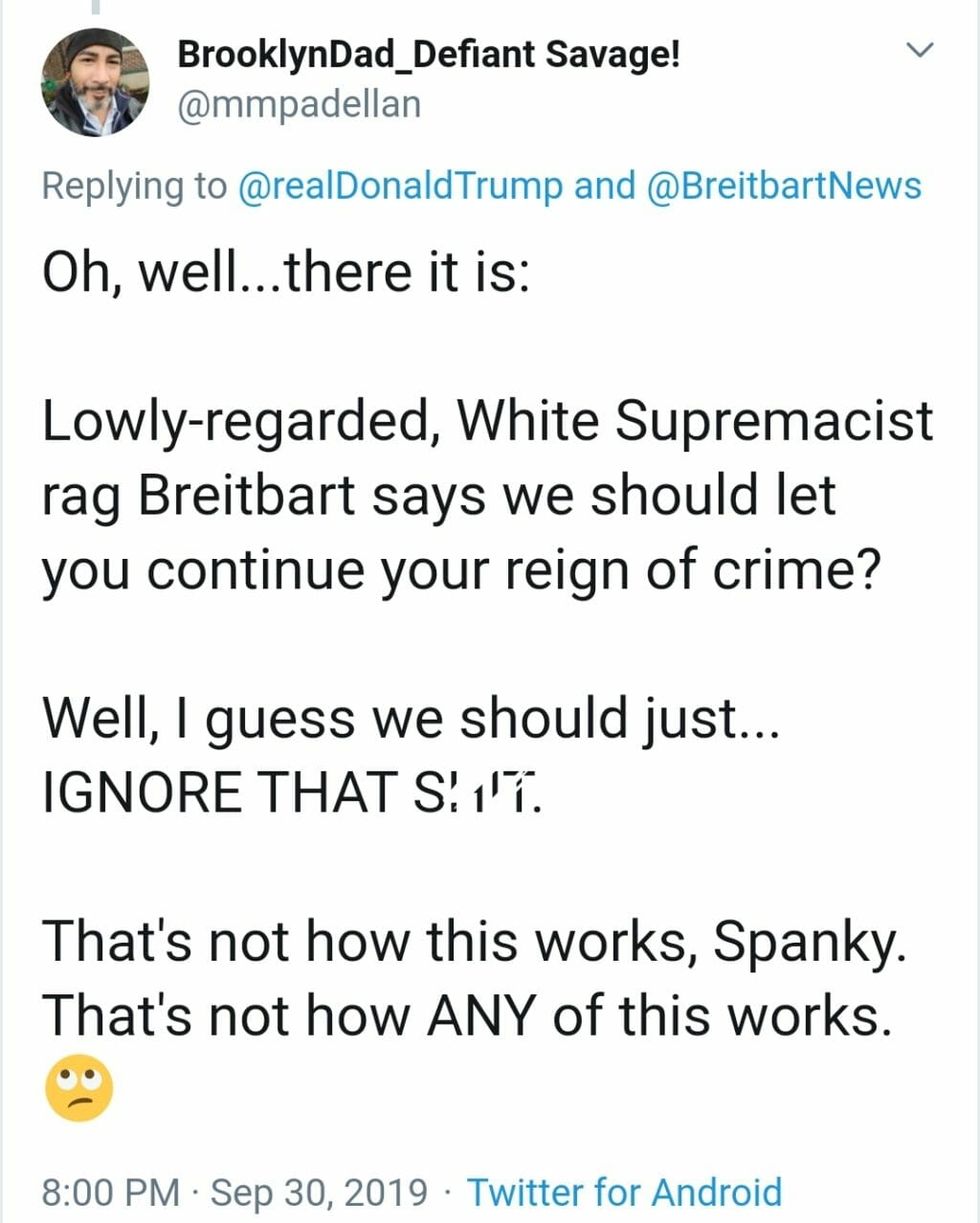 @mmpadellan/Twitter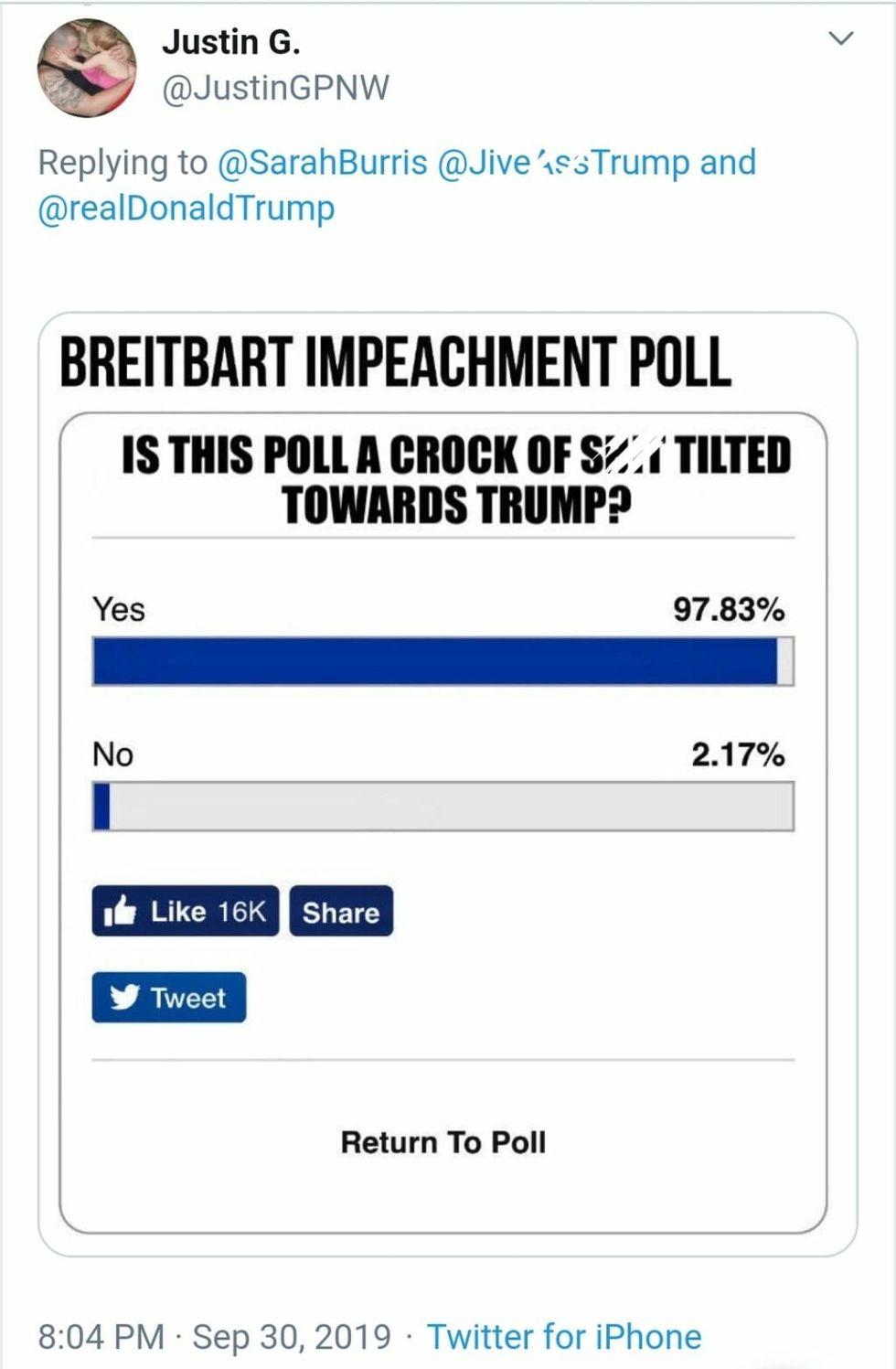 @JustinGPNW/Twitter
One sharp eyed person spotted a detail on the image Trump shared.
How many other Trump family or administration members also voted in the poll?
People were eager to share other poll numbers with the President however.
Dr. Eugene Gu even created a poll in the replies of President Trump's post about Breitbart's poll.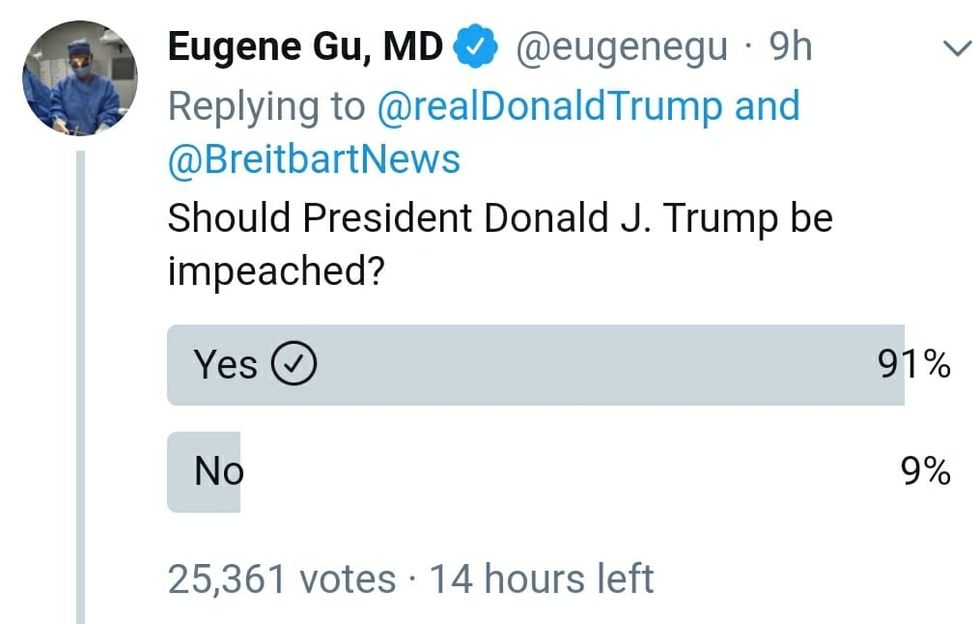 @eugenegu/Twitter
The numbers from Dr. Gu's poll were far less favorable than Breitbart's. However if Trump supporters posted a poll in the comments, surely it would...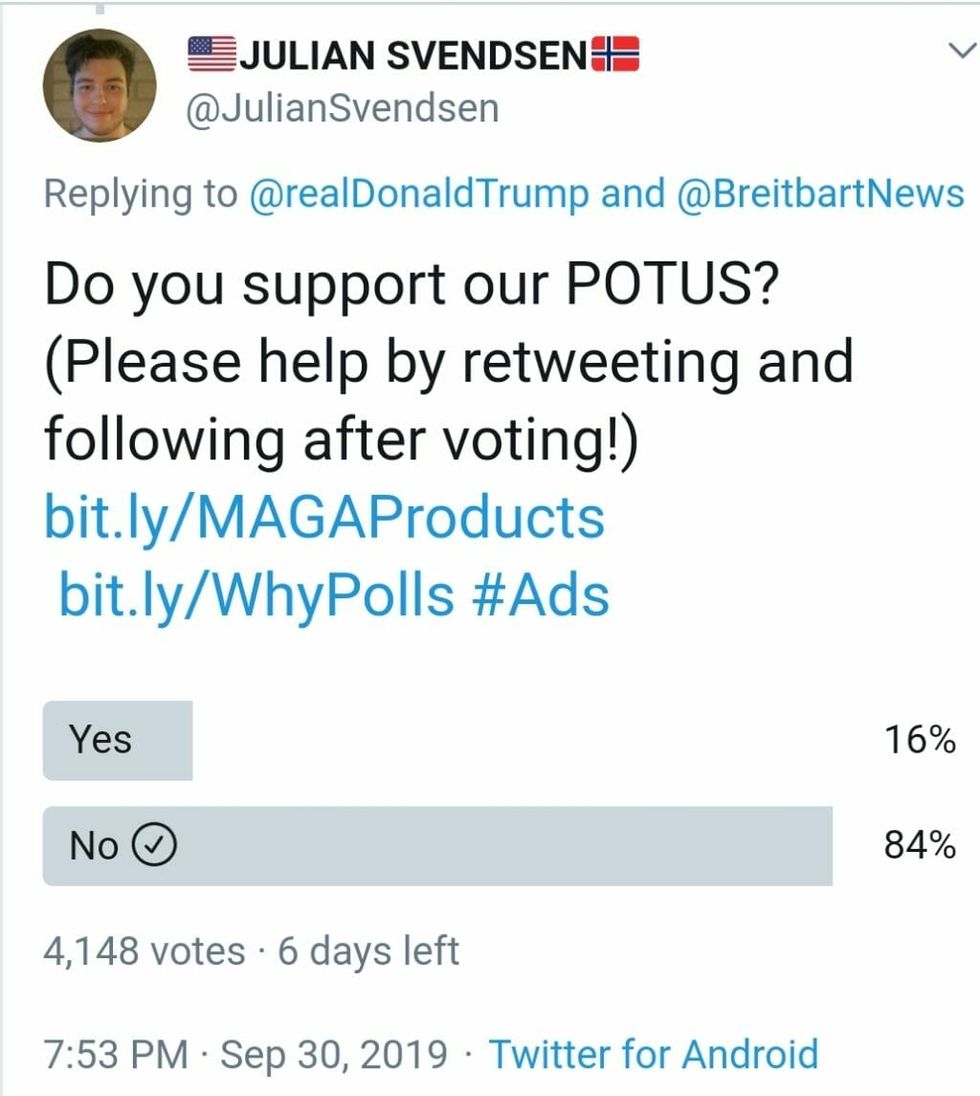 @JulianSvendson/Twitter
...still not favor President Trump.
Based on all the other polls not done on Twitter or by Breitbart, one person thought a question should be asked.
After subpoenas were handed out to Trump's personal lawyer and members of his administration, Secretary of State Mike Pompeo was revealed to be on the July call with Ukrainian President Volodymyr Zelensky and it was disclosed the President pressured Australia and other nations to help him, Monday turned out to be not a great day for the President.
Especially after #ImpeachmentIsComing trended on Twitter.
Sport a different sort of red hat, available here.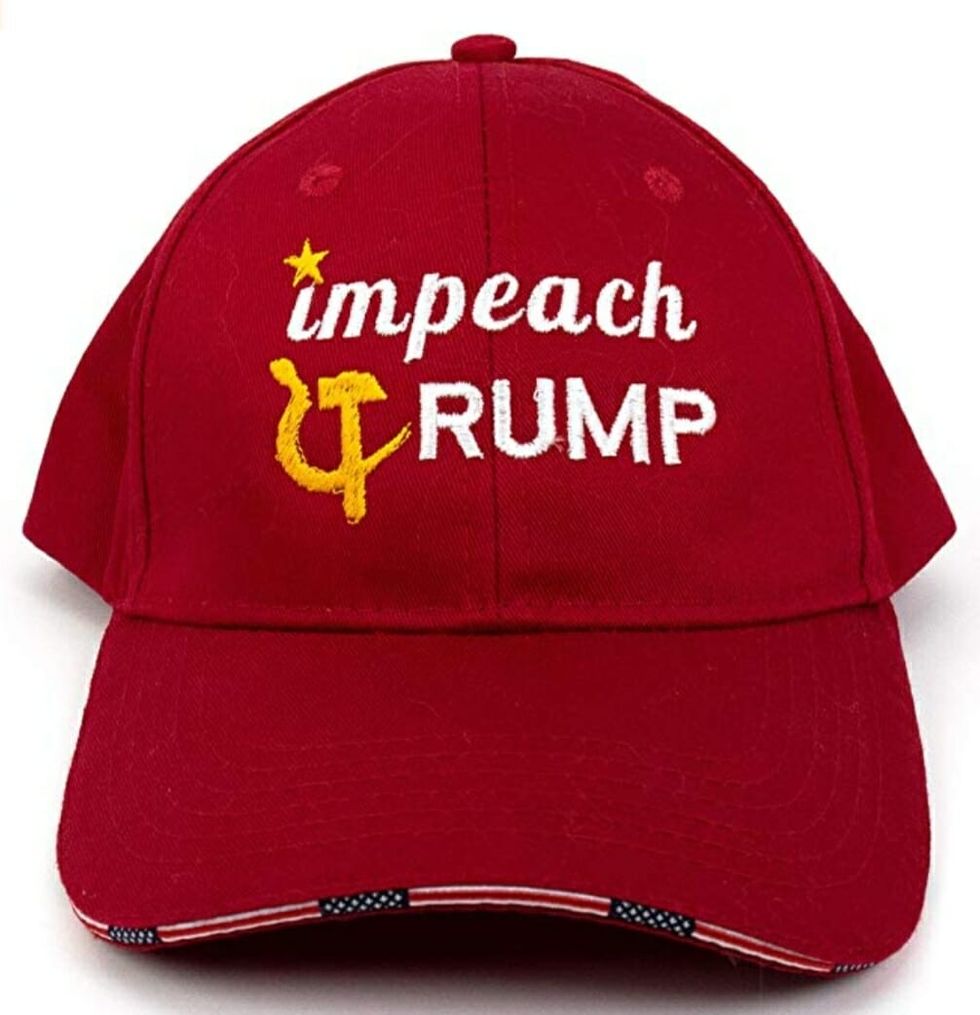 Amazon
*****
Listen to the first season of George Takei's podcast, 'Oh Myyy Pod!' where we explore the racially charged videos that have taken the internet by storm.
Be sure to subscribe here and never miss an episode.