Further proof that there is always a tweet of Donald Trump criticizing someone else—for something he does or does not do—emerged after the President posted racist attacks against Representative Elijah Cummings (D-MD) and Baltimore, Maryland. Private citizen Trump was full of advice for then-President Barack Obama, but people wonder why—now that Trump is President—he never takes his own counsel.
To remind the President of what he said Obama needed to do, people on Twitter shared posts from 2015 that addressed the role of the President in regards to problems in Baltimore.
---
Here are some of those Trump tweets that did not age well.
President Trump took office in January 2017, yet Baltimore—where his son-in-law Jared Kushner's family company owns numerous rental properties described as mismanaged slums—still has not been fixed fast by the President.
Based on Trump's latest Twitter posts about Baltimore—where he said "no human being" would live echoing racist rhetoric Michael Cohen claimed Trump often used—the President bears no responsibility. Instead, Democratic Representative Elijah Cummings is solely responsible for curing any issues created by lack of funding for affordable housing,  rampant abuse by slumlords and economic disparity.
The phrase "always a tweet" grew out of such apparent hypocrisy in the Donald Trump Twitter candidate versus Trump the Twitter President. There are so many cases of online Trump hypocrisy that Twitter created the subReddit TrumpCriticizesTrump dedicated to finding examples of:
"For every Trump action there is a Trump tweet criticizing that action."
So the President's latest apparent memory lapse came as little surprise to people.
Although some reminded Trump of other tweets he made.
People noted a definite pattern.
Trump's Twitter posts that caused people to label them racist were shared after Representative Cummings performed the duties assigned to him as chair of the House Oversight Committee.
The President posted:
Near the end of his tirade, Trump began referring to Representative Cummings as racist.
Then to fend off any future criticism, Trump decided to call Reverend Al Sharpton a conman who "Hates Whites & Cops!"
Democrats admonished the President for his latest round of White supremacist rhetoric. Members of the GOP remained largely mum.
The 2020 election to determine who controls the House, Senate and the Oval Office is 462 days away as of Monday, July 29, 2019.
Tired of the many proven lies? This shirt available here can let the world know.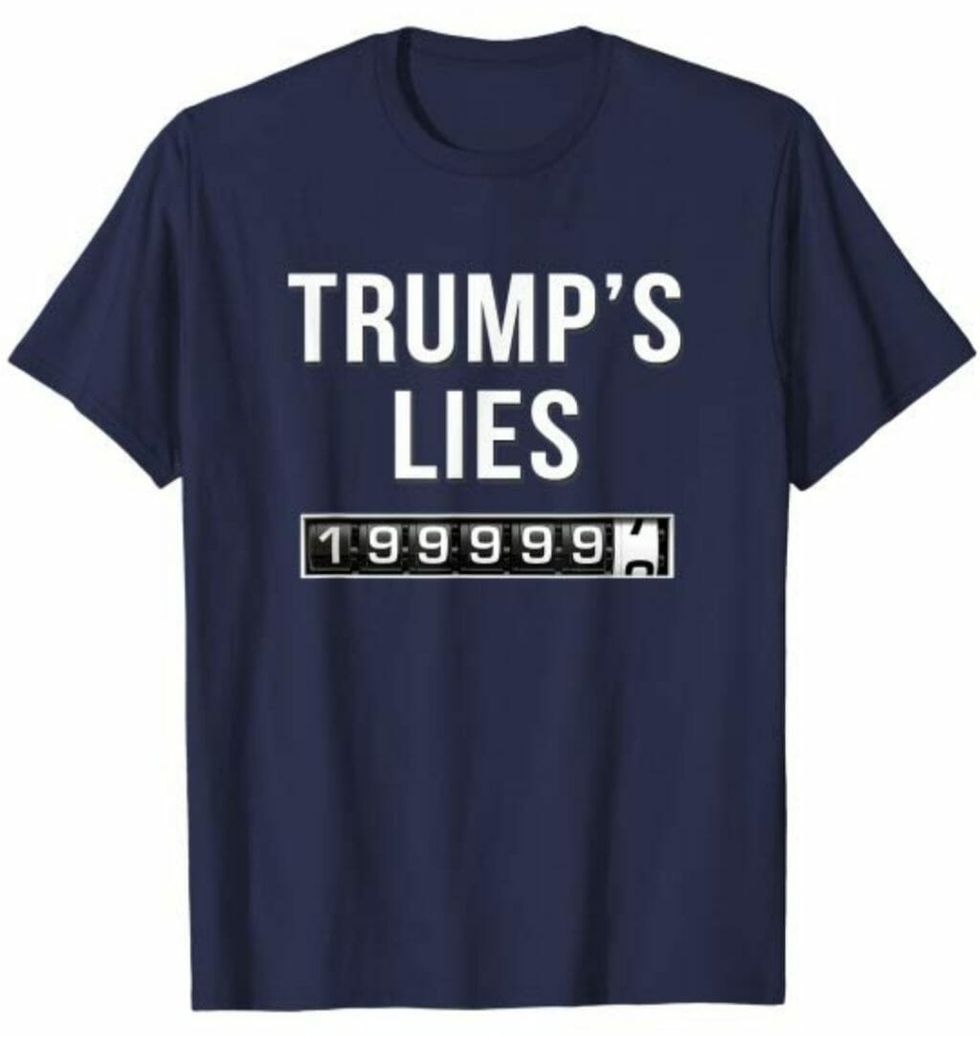 Amazon