On Halloween day, the House of Representatives voted to affirm the ongoing impeachment inquiry against President Donald Trump.
As support for the inquiry, full impeachment, and removal from office all rise, Trump's son, Donald Trump Jr. and his girlfriend, former Fox News personality Kimberly Guilfoyle dressed up as the White House's oft-repeated characterization of Congressional oversight: a witch hunt.
---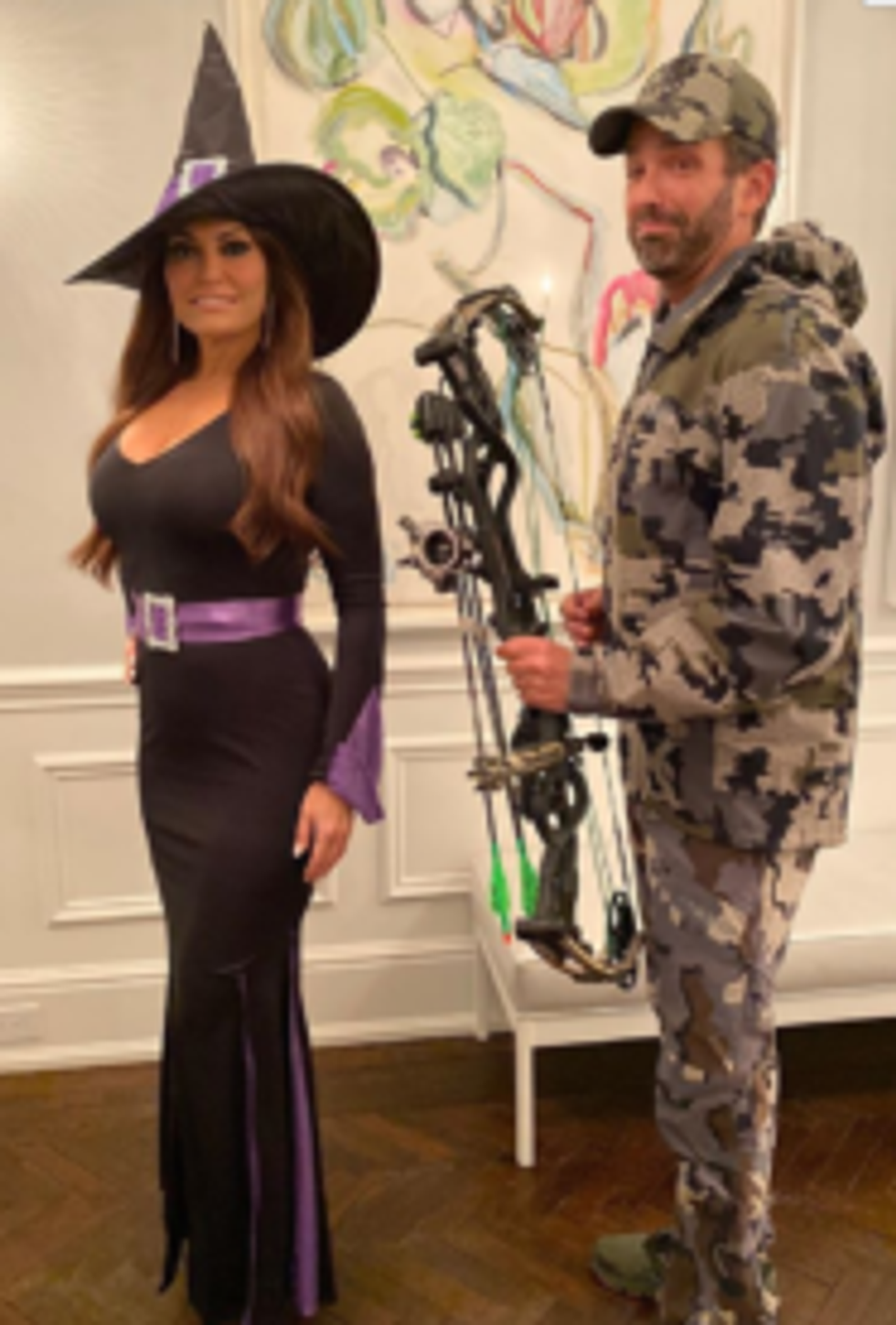 donaldjtrumpjr/Instagram
Junior posted the photo with the caption:
"Witch Hunt!!! Happy Halloween folks! With all the [BS] the Democrats are throwing out there we just couldn't resist."
Sadly, it's a perfectly sensible costume for two of Trump's most devoted allies.
Trump has used the phrase "witch hunt" on Twitter approximately 302 times. He originally used the moniker to characterize the Mueller Investigation which found no fewer than 10 documented attempts by Trump to obstruct justice through hindering the investigation.
Don Jr., when offered dirt from a Russian government official on then-Democratic presidential candidate Hillary Clinton in 2016, responded "if its what you say it is i love it."
Now, the witch hunt narrative is being deployed against the Constitutionally enshrined impeachment inquiry into Trump after he solicited the leader of a foreign government to investigate his political rival and potential 2020 opponent, former Vice President Joe Biden.
The costume fell about as flat as the claims that any oversight of Trump is inherently baseless.
@yashar This is brutally white

— Meg/Vee (@Meg/Vee) 1572569749.0
@yashar https://t.co/Kmwmrb5sM5

— Muchachat (@Muchachat) 1572572485.0
@yashar My eyes just rolled so hard they almost fell out like in Beetlejuice. https://t.co/wX3kKt8OPC

— Tuxedo Mask (@Tuxedo Mask) 1572570790.0
@yashar https://t.co/IIrR6qs3zF

— pourmecoffee (@pourmecoffee) 1572570088.0
Even former Fox and Friends host Gretchen Carlson wasn't on board.
@yashar No thx

— Gretchen Carlson (@Gretchen Carlson) 1572569729.0
Some people doubted they were in costume at all.
@yashar Nah. They're just dressed as themselves. No smarts, and no imagination, either.

— Daphne IAmTheWhistleblower Shepherd (@Daphne IAmTheWhistleblower Shepherd) 1572574912.0
@yashar Are they *in* costume?? Or..

— Laura (@Laura) 1572627567.0
@yashar So basically they each pulled out of their closets an everyday outfit. Not really a costume 🤷‍♀️

— JAS🐶 (@JAS🐶) 1572571592.0
The revelations likely to occur as the impeachment inquiry nears a public phase may prove scarier to the Trumps than anything they can think to dress as on Halloween.