President Trump is preparing to sign a new Executive Order today banning travel for a 90-day period from six countries, including Syria, Yemen, Sudan, Somalia, Iran and Libya but excluding Iraq, according to a fact sheet provided to Congress. Iraq apparently was removed after Pentagon and State Department officials expressed concern that keeping Iraq on list would undermine the fight against ISIS, which requires local coordination with Iraqi officials. The ban is effective March 16.
The prior Executive Order's provision on refugees was also amended. The new order is far more expansive, putting a temporary halt on all refugees entering the United States for 120 days, rather than singling out Syrians. (The first order included a 120-day stoppage on all refugees except Syrians, who were indefinitely banned under its terms.) It also caps the total number of refugees admitted per year at 50,000, down from 120,000.
---
The new order also has an implementation period that is intended to minimize disruption to those already en route to the U.S., and it permits refugees who are already approved and in transit to be able to travel here. It launches a 90-day period for DHS to define a new set of requirements for countries to have full participation in U.S. entry programs.
Spokeswoman Kellyanne Conway touted the changes in an interview on Fox Monday morning. "If you have travel docs, if you actually have a visa, if you are a legal permanent resident, you are not covered under this particular executive order. Also, Iraq is no longer on the list based on their enhanced screening and reporting measures."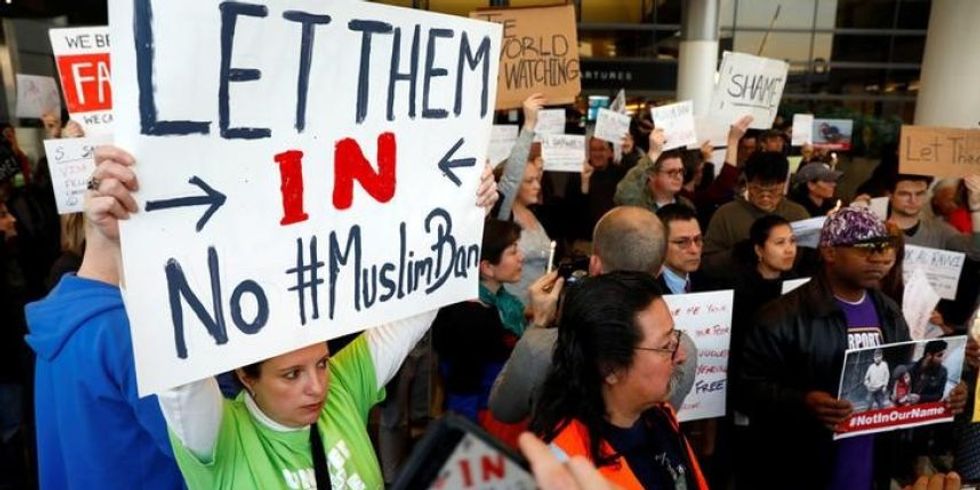 Credit: Source.
Skeptics note, however, that the new order appears simply to be Trump attempting to not face a humiliating loss and total rollback of his initial, aggressive order. They point out that the order still lacks any rational connection to actual terrorist threats. Earlier in February, a draft report by analysts at department's intelligence arm found insufficient evidence that travelers from the seven Muslim-majority countries in the original ban posed a terror threat to the United States. Spokeswoman Gillian Christensen of the DHS did not dispute that the report had been created, but stated that it was neither a final nor comprehensive review of the department's intelligence on the matter.
"While DHS was asked to draft a comprehensive report on this issue, the document you're referencing was commentary from a single intelligence source versus an official, robust document with thorough interagency sourcing," Christensen said. "The ... report does not include data from other intelligence community sources. It is incomplete."
According to ABC News sources, President Trump had preferred to keep the old order in place, using this new order as a supplement of the original. That idea was shot down by his legal team, however, which believed the first one had to be revoked. (A panel of the 9th Circuit Court of Appeals upheld a nationwide stay of the prior order last month, and President Trump had initially vowed to fight that decision in court.)
It has been a priority of the White House to make the new executive order more difficult to challenge successfully in court. Toward this end, the new order creates new hurdles for states to argue they have constitutional standing to bring suit, primarily by restricting the scope of the order only to non-resident travelers. States would likely have more difficulty arguing they are harmed in this case because the order would not affect those with who are in existing programs at state universities, for example. Critics will likely argue, however, that the restrictions still impact the ability of the states to conduct business, and may impact for example the spouses of permanent residents.
In an interview cited by Reuters, Larry Klayman, the founder of a conservative legal group Freedom Watch, was blunt about the question of standing. "If you're not a citizen, or if you're not a permanent resident, you have no constitutional rights," Klayman said.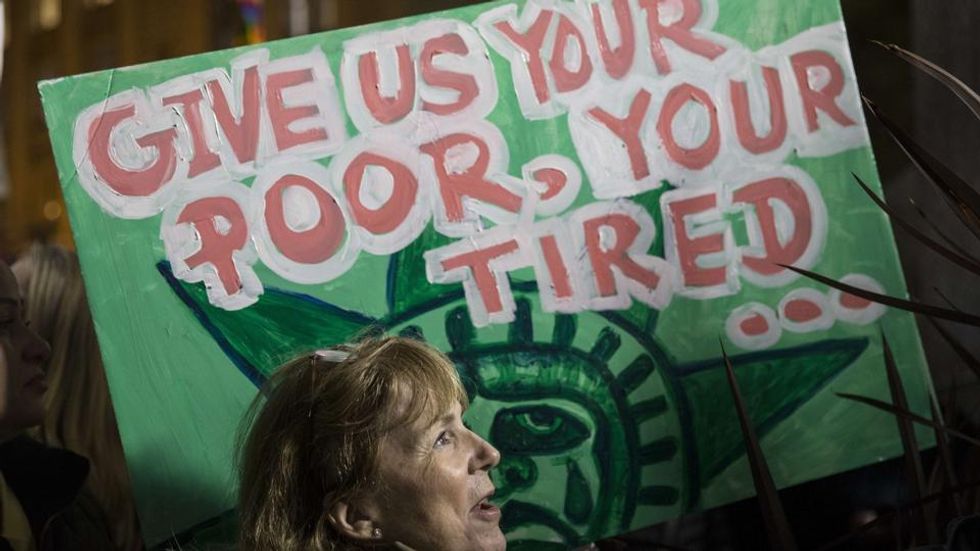 Credit: Source.
But Stephen Legomsky, former chief counsel for U.S. Citizenship and Immigration Services under the prior administration, pointed out that while a narrower ban might weaken the arguments for standing, it "doesn't entirely eliminate them." While in general the Constitution does not apply to people outside the U.S., "that is not iron clad."
Even if new challenges could surmount obstacles to standing, the question of the underlying legality of the new order could turn on its wording, whether courts might consider President Trump's prior public statements to be evidence of intent to discriminate on an impermissible basis, or whether there is any rational basis for the order to exclude certain countries within the ban but to exclude others, even after the DHS's own intelligence report appeared to challenge the logic of which nations were included.