Donald Trump's campaign faces an enormous financial challenge. According to electoral filings from the Federal Election Commission (FEC), Hillary Clinton's presidential campaign has outraised Donald Trump's campaign 9-1, and Clinton entered the month of June with far more cash on hand. Clinton's campaign has over $42 million in the bank as of May 31. Trump's has $1.3 million.
---
The report highlights further disparity between the two campaigns: In May, the month Trump became the GOP's presumptive presidential nominee, his campaign managed to raise only $3 million to Clinton's $26 million. Trump, of course, has the power to close the financial gap by writing a single check. In an interview with NBC's Today, Trump maintained that his campaign already raised a considerable amount of money in the last week: "I understand money better than anybody," he insisted.
But Trump made no mention of last Saturday, the day his campaign sent out its first "emergency" fundraising email to its supporters asking for $100,000 in donations by the end of the day. "Crooked Hillary is about to invade your TV with ads attacking Mr. Trump. But we're preparing to fight back," the email read, noting that these campaign ads would attack Clinton over her role in Benghazi as well as the FBI probe into her use of a private email server while she served as Secretary of State.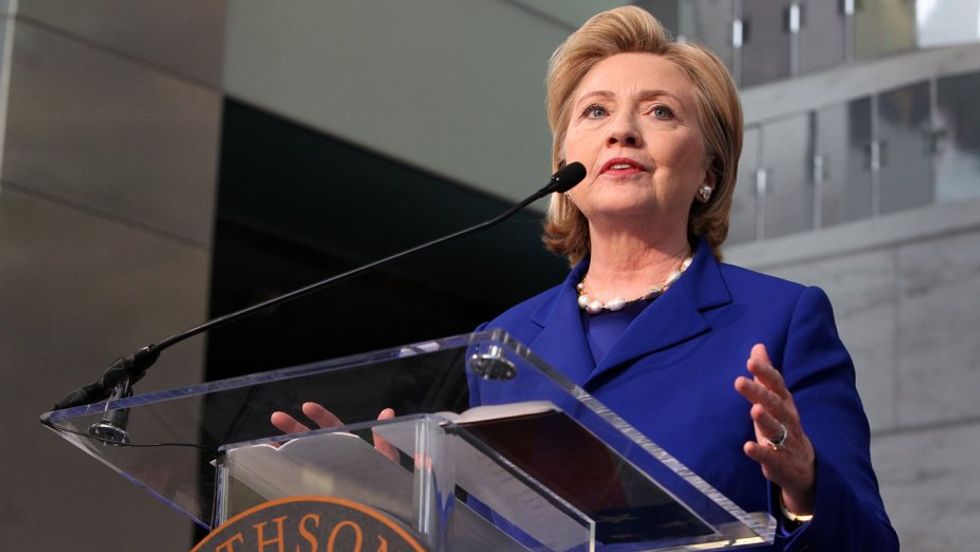 Credit: Source.
Trump's campaign spokeswoman Hope Hicks quickly deflected concerns over the FEC's report. "There are no concerns. The money is pouring in for the party. In fact, we just returned from a tremendously successful swing through Texas, Nevada and Arizona," she said. "Mr. Trump will continue to do everything he can to defeat Hillary Clinton in November." However, a senior campaign source admitted the campaign only began to mount serious fundraising efforts last month.
Trump repeatedly has stressed he does not need GOP funds to win the election, even pledging to self-fund his own campaign if necessary. According to the FEC report, he loaned
his campaign an additional $2.2 million last month, bringing the total amount he's loaned his campaign over the last year to $46 million. But the campaign has not spent any of this money on campaign ads. By contrast, Clinton plans to spend $117 million on ads by Election Day, compared to Trump, who currently has allocated $700,000 for ad buys.
The FEC report shows that approximately $6.2 million of total campaign expenditures has gone toward Trump's corporate products and services. The campaign showed $423,000 tab for rent and catering to Trump's private Mar-a-Lago club in South Florida as well as $135,000 in rent and utilities to Trump Restaurants LLC. The campaign paid a bulk of this money, approximately $4.7 million, to Ace Specialties, a provider owned by a board member of son Eric Trump's charitable foundation, for campaign memorabilia. One receipt shows $31,579.20 paid to Ace Specialties for specialty T-shirts, mugs and stickers.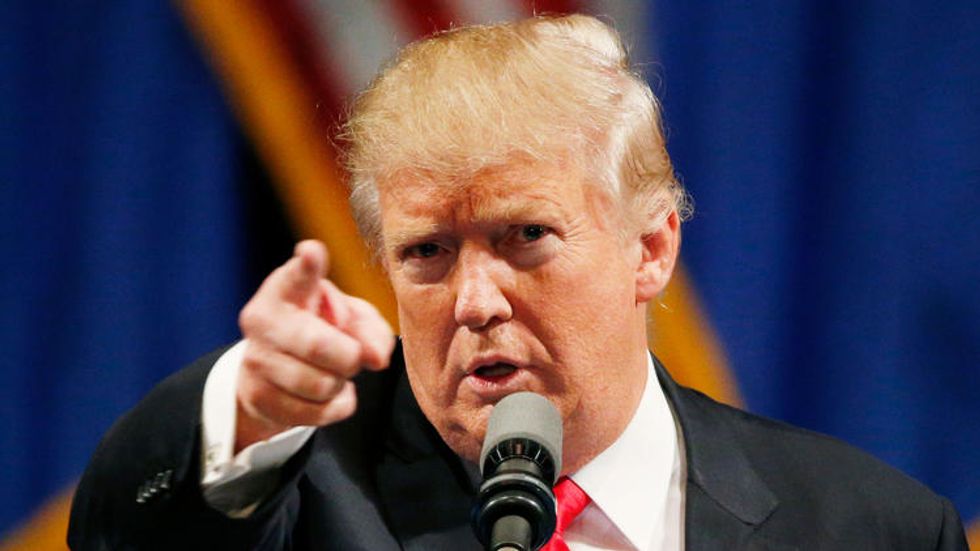 Credit: Source.
The filings add to mounting scrutiny of Trump's presidential viability. The hashtag #TrumpSoPoor began trending on Twitter in the hours after the filings were released.
[embed]
#TrumpSoPoor he keeps asking me to let him borrow money for a wall

— ¡El Sooopèrr! ن c137 (@¡El Sooopèrr! ن c137) 1466487945.0
[/embed]
Trump's poll numbers continue to slide as criticism from Republican officials mounts. A new amendment by the GOP Rules Committee could provide delegates a way out of voting for Trump on the first ballot. The proposal would grant delegates "conscientious objector" status, which would free them from their pledge to vote as the result of primaries and caucuses. The amendment would free delegates frustrated with Donald Trump's candidacy from voting for him.
Adding to the general consternation, yesterday morning Trump fired his longtime campaign manager, Corey Lewandowski. Lewandowski had been at odds with the campaign's direction for some time and regularly clashed with Trump's top strategist Paul Manafort, who has attempted to imbue the campaign with a more traditional structure. Lewandowski had appeared with Trump at events and fundraisers as recently as this weekend. The firing underscored what is already a tempestuous campaign with only a month left until the Republican National Convention.
[post_ads]