House Speaker Paul Ryan made headlines last week during an interview with CNN, in which he stated he wasn't prepared to support Donald Trump as the GOP nominee. Trump, claiming he felt "blindsided" by Ryan, angrily responded that he might oust Ryan as GOP Convention Chairman. With the Republican Party on the verge of irreparable fracture, many of Ryan's fellow conservatives urged him to relent. All eyes are now on Ryan as he prepares to meet with Trump Thursday morning.
"I don't go into Thursday with huge expectations other than just to have the kind of conversation that we need to start having so that we are getting ourselves on the same page as a party," Ryan said, adding that his main goal is to unify the party. Ryan indicated that he will have to become more intimately acquainted with Trump and his policies before he can count himself among his supporters. "I assume that's what Donald wants as well. Again, we don't know each other, we talked once a few months ago on the phone, a very good conversation."
---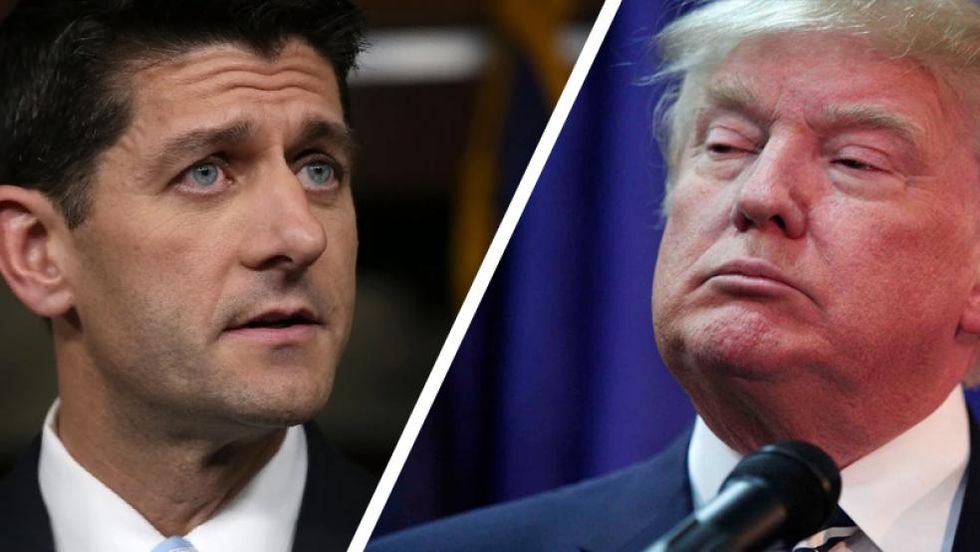 Credit: Source.
Ryan signaled, however, that he won't endorse Trump purely for the sake of unity if their differences prove insurmountable. "We can't just pretend to be unified when we know we're not. If we fake it, then we're going to go into the fall at half strength," Ryan warned. With so much attention on the morning summit, Ryan also was careful to downplay expectations, noting that it was important for "all conservatives to rally together to win this election and defeat Hillary Clinton."
A Matter of Principles
Ryan's very public criticisms of Trump underscore his insistence that Republicans lead a party that is not only "broad and inclusive" but also "principled." But "principled," some point out, is not a word often associated with Donald Trump. Some conservatives have
wondered openly whether he shares their values at all.
His recent actions do little to quiet fears. In recent days, Trump has walked back from his pledge to cut taxes on the highest earners, noting now that his plan would be subject to negotiation with Congress. He suggested off-handedly that the U.S. could avoid default by renegotiating public debt or by simply printing more money--before backpedaling to assure creditors that he would not put the markets into a tailspin. Trump also signaled, to the dismay of fiscal hawks, that he was now open to the idea of raising the national minimum wage, an idea he once opposed. Ryan may use the Thursday meeting to try and obtain a clearer sense of focus and consistency to Trump's various campaign pledges.
Ryan's surrogates already appear to be laying the groundwork for some kind of reconciliation. "This looks to me like one of those political dances that ends up OK in the end. But you do have to go through the dance, and there's always a chance for a misstep," said Rep. Tom Cole, who has close ties to Speaker Ryan.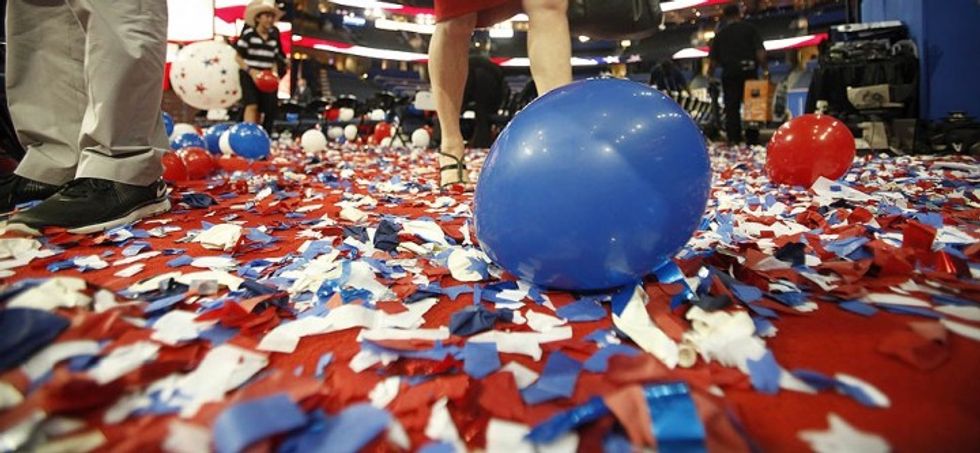 Credit: Source.
Others were not so quick to fall in line. Trump's chief rival for the nomination, Ted Cruz, has refused to publicly support Trump, returning to the Senate with a fresh vow to uphold true conservative values. And the list of no-shows at the GOP Convention is growing embarrassing long and noteworthy.
A Sinking Ship?
For the presumptive nominee of a major political party, Trump has few admirers among its alumni. An aide to former President George W. Bush says he "does not plan to participate in or comment on the presidential campaign." His father, former President George H.W. Bush, has also abstained from supporting anyone in the race. And in an interview with the Washington Post, Mitt Romney, the 2012 GOP presidential nominee, said he has no plans to 
endorse Trump and would skip the Republican National Convention altogether. He went one step further on Wednesday by intimating that Trump's failure to disclose his tax returns was disqualifying and that they might contain a possible bombshell, adding coyly that full disclosure would prove that there were no "hidden inappropriate associations with... criminal organizations, or other unsavory groups."
Others, including Senator Lindsey Graham and Massachusetts governor Charlie Baker, both have said simply that they will not vote for either Donald Trump or Hillary Clinton. The growing divide is perhaps most apparent with Republican opinion-makers, such as Resurgent editor Erick Erickson: "Hillary Clinton is unfit for the Presidency, but so is Donald Trump," he wrote in a scathing editorial. "Some Republicans may decide it is time to be a team player, but I will put my country before my party and decline to help the voters in this country commit national suicide." Leon Wolf, the editor of Red State, went further. "I genuinely believe that Hillary Clinton would be a better President than Trump, and it's not close," Wolf wrote. "That said, Hillary would also be a terrible President, there's no doubt about that."
The situation is so dire that some long time GOP leaders have changed their allegiance outright, and without reservation. Mark Salter, a former adviser to John McCain, announced his support for Hillary Clinton with a trending hashtag #ImWithHer. "The GOP is going to nominate for President a guy who reads the National Enquirer and thinks it's on the level. I'm with her.," he wrote.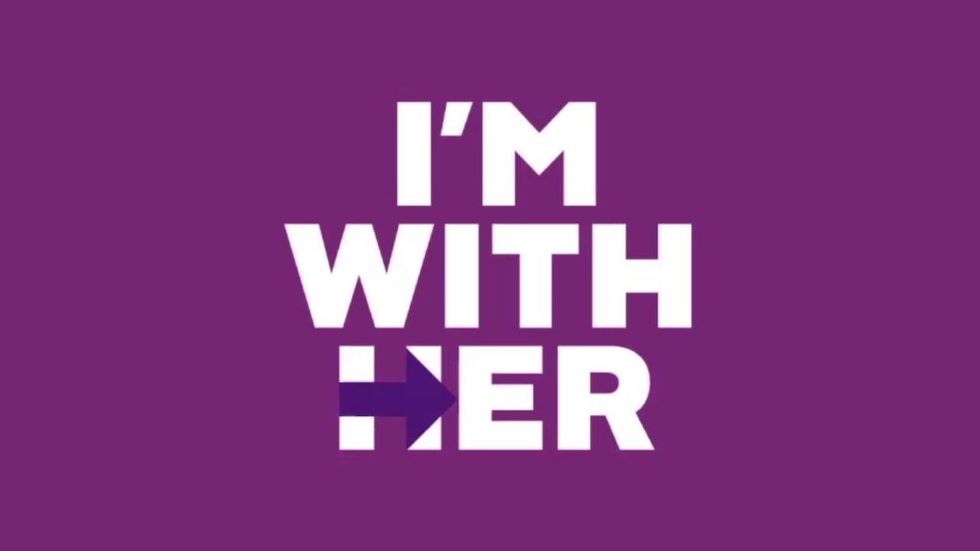 Credit: Source.
The Money Problem
Trump has often boasted he has self-funded his political campaign, presumably from his self-described billions in personal wealth. But billionaire or not, going forward Trump will need GOP support––and money––to mount an effective general campaign against Clinton.
Trump may have campaigned on the idea he can't be bought, but he now admits he will need to raise money--and rely on Super PACs--to prevail. He has pledged to raise $1 billion for the Republican Party through Great America, his own Super PAC, but has not yet reached a fundraising agreement with the RNC. This money is especially important for downstream candidates likely to be affected by the Trump name on the ticket, and the party will need organization and a coordinated plan to ensure their needs also are met.
Some GOP leaders are cutting the first-time candidate some slack. "I am sure it is going to take some time to get into general election mode and out of primary mode," said party chair Reince Priebus, who was among the first to declare his support for the presumptive nominee. But "some time" may be too long in a race where the Democrats have been actively fundraising for months.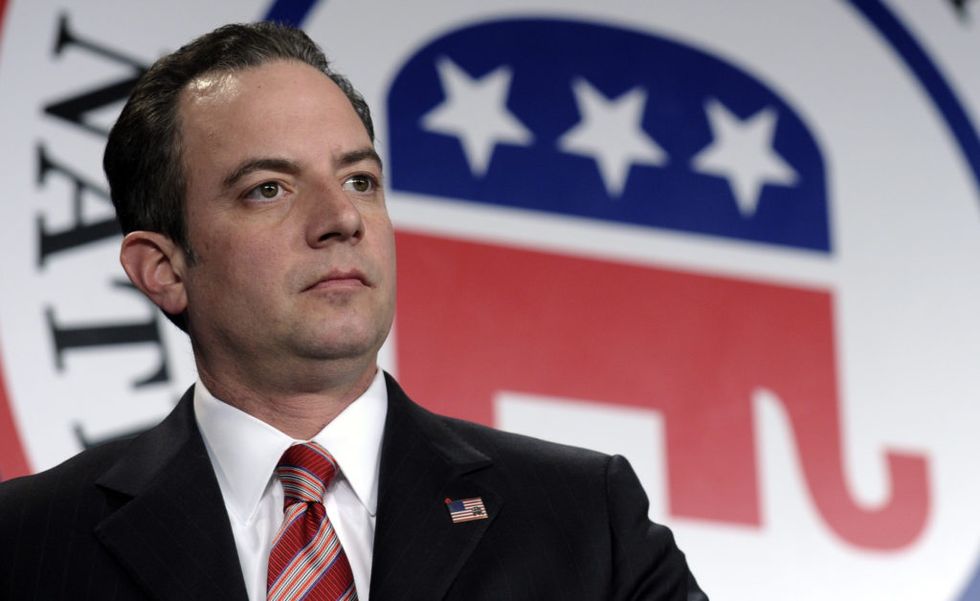 Reince Priebus. Credit: Source.
Trump still employs only one full-time press secretary, and his campaign boasts fewer than 100 staffers across the nation. Records indicate he has loaned roughly $36 million to his campaign and raised only $12 million; much of the money his campaign raised comes from the sale of merchandise, including his famous "Make America Great Again" baseball caps. By contrast, at this same point in his 2012 presidential bid, Mitt Romney had raised $40 million in time for the general election, in addition to $87 million raised over the course of primary season. In short, to mount an effective general campaign, Trump will need to rely heavily on the GOP's existing apparatus, because his own is woefully underprepared for the challenge.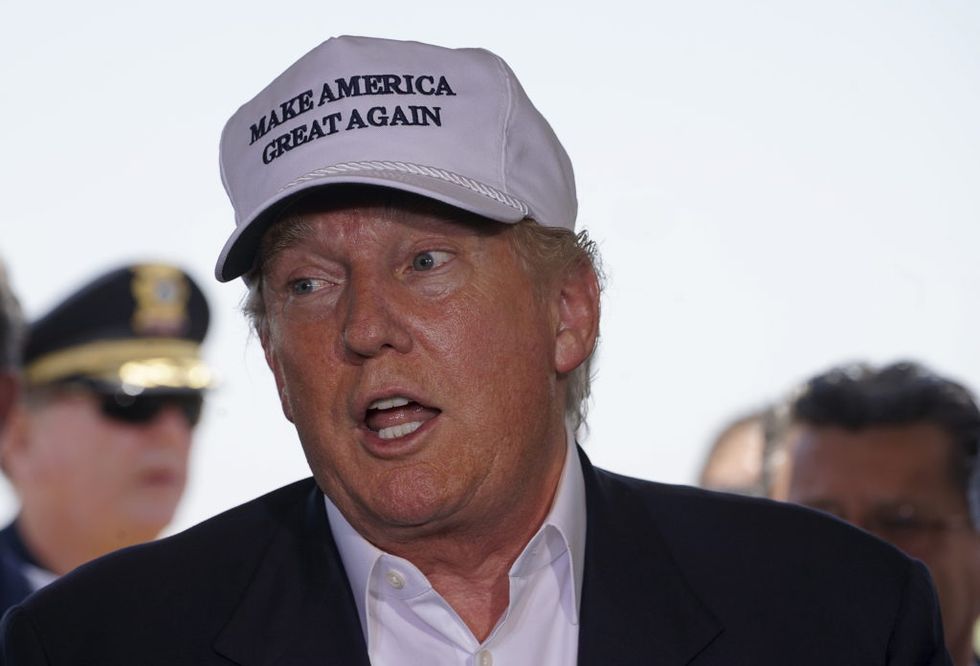 Credit: Source.
As writer Ben Jacobs put it rather directly, "A man famous for saying 'you're fired' must start – very soon – to tell hundreds of Republican operatives: 'You're hired.'" But before he can do that, Trump has more than a wall to build--he has many fences to mend.