Detainees force-fed protein drinks to stave off malnutrition. Prisoners marched into holding cells, eyes covered by black-out goggles, fearing execution. Men hogtied in cages, beaten without warning, left alone without food or water.
These are but a fraction of the abuses alleged to have taken place within the detainment center at Guantanamo Bay. Even so, these abuses exist behind a veil of secrecy. Inquiries are swiftly hushed by military personnel.
---
"All credible allegations of abuse are thoroughly investigated, and appropriate disciplinary action is taken when those allegations are substantiated," says Cmdr. Leslie Hull-Ryde, a military spokeswoman. "Although there have been substantiated cases of abuse in the past, for which U.S. service members have been held accountable, our enemies also have employed a deliberate campaign of exaggerations and fabrications. The suggestion that DoD personnel, the overwhelming majority of whom serve honorably, are or ever were engaged in systematic mistreatment of detainees is false and does not withstand scrutiny."
Amnesty International has repeatedly cited the detention center for its gross infringement of human rights. Why then is it still allowed to operate? The culture of fear cultivated in the wake of 9/11, of Muslim extremism and other terrorist attacks committed on American soil, shrouds reports of 20-hour interrogations and sensory deprivation. This fear denies Guantanamo's current 91 detainees a right to due process. Guantanamo is a place where neither U.S. nor international law applies.
Guantanamo remains open, though for how much longer is subject to speculation.
A NOT SO SIMPLE PLAN TO CLOSE GUANTANAMO
Two days after his inauguration, President Obama signed an executive order to close the detention camp. The order was a nod to his campaign promise to close the camp. Guantanamo, according to Obama and his administration, is a symbol of often controversial counterterrorism policies put in place by his predecessor, George W. Bush.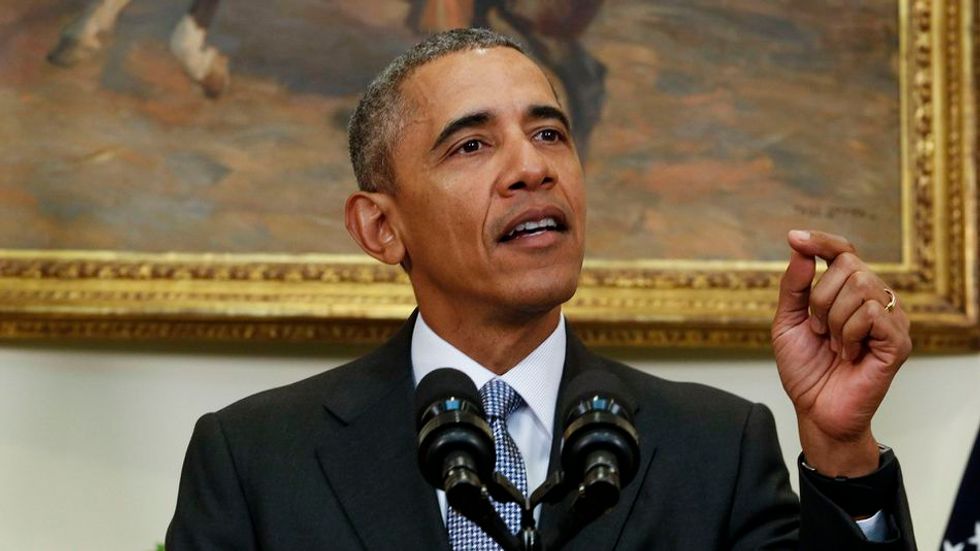 Credit: Source.
Keeping the facility open, Obama believes, would undermine American values. "It is viewed as a stain on our broader record of upholding the highest standards of rule of law," he said in a statement. But Obama soon learned making good on his word would not be simple.
The Obama administration's review of Guantanamo's inmate population was
particularly damning. Only two dozen detainees could face possible federal prosecution. The review cited weak evidence in some cases, and a lack of credible evidence in others, and found that 50 prisoners were too dangerous for release. Initial bipartisan support for the facility's closure waned. Congress passed legislation to bar the transfer of detainees to prisons on U.S. soil. Competing priorities—a stimulus plan, healthcare—placed the matter of Guantanamo on indefinite hold.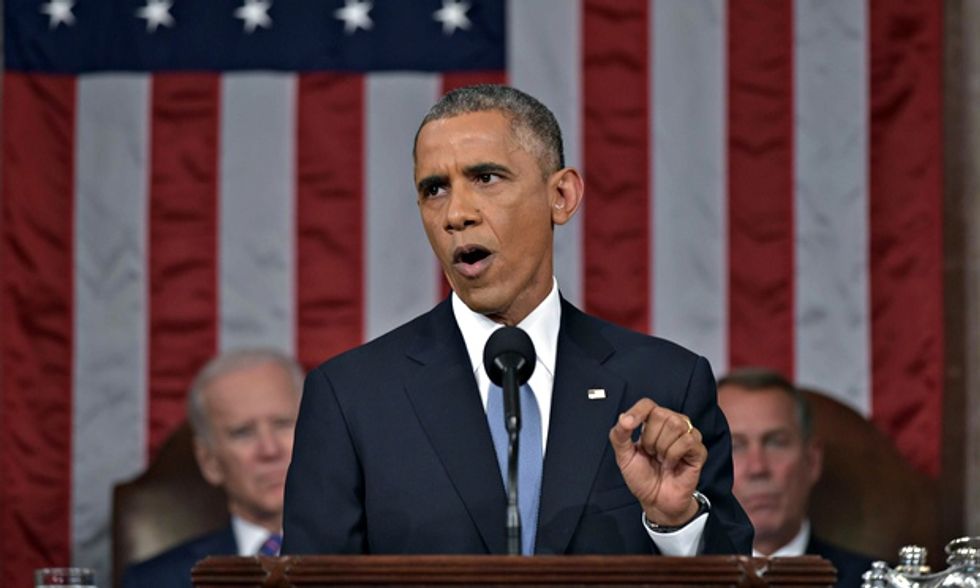 President Obama reveals his plan to Congress. (CREDIT: Source)
But on February 23, more than seven years after his executive order, President Obama delivered a plan to Congress that would close the detention center for good. "The plan we're putting forward today isn't just about closing the facility at Guantanamo," he said. "It's not just about dealing with the current group of detainees, which is a complex piece of business because of the manner in which they were originally apprehended and what happened. This is about closing a chapter in our history."
Obama also noted how keeping the facility open does the country a great disservice financially. "This is the opinion of experts, this is the opinion of many in our military. It's counterproductive to our fight against terrorists, because they use it as propaganda in their efforts to recruit. It drains military resources, with nearly $450 million spent last year alone to keep it running, and more than $200 million in additional costs needed to keep it open going forward for less than 100 detainees."
The blueprint outlines plans to transfer many of the remaining detainees to other countries. A detention center within the U.S. will house those considered too dangerous to release. The plan will name 13 potential U.S. sites for transfers. Precise details on how to convert U.S. prisons into detention centers for accused terrorists are still pending. Current law prohibits Pentagon planners from using government funds to close the facility. Thorough cost calculations were not obtained as a result of these funding restrictions.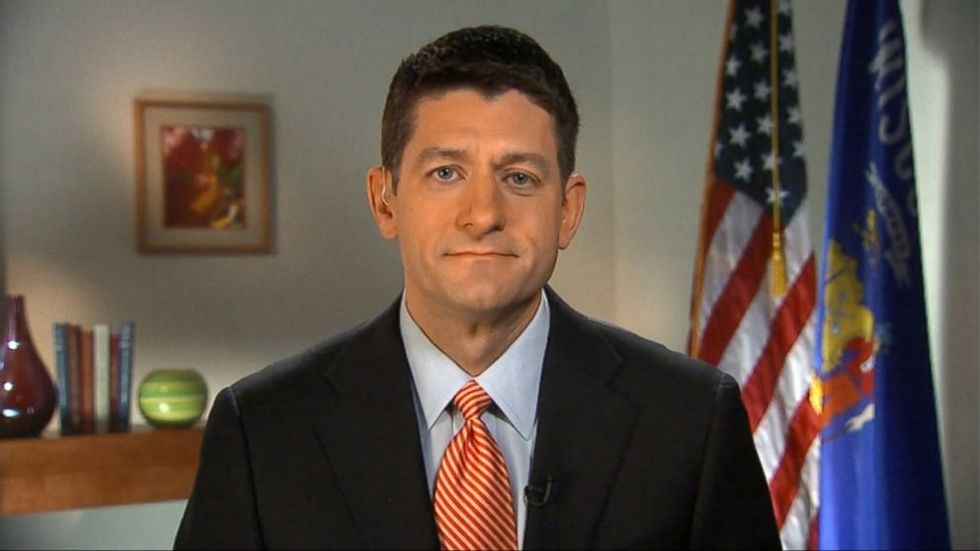 Paul Ryan (CREDIT: Source)
FRIENDS AND ENEMIES
Criticism of Republican obstructionism did not stop House Speaker Paul Ryan from telling reporters that lawmakers have the votes to block Obama's plan—and enough votes to override a veto. Ryan believes that Obama's plan contravenes Congress's current ban on moving detainees onto U.S. soil. "If the president proceeds with knowingly breaking the law... he will be met with fierce bipartisan opposition here in Congress and we are taking all legal preparations necessary to meet with that resistance," Ryan said. "He can't do it because the law is really clear. I'll just leave it at that." That the plan would
save the U.S. government between $65 and $85 million per year has fallen on deaf ears. The fear that released detainees will return to terror is omnipresent. The delivery of Obama's plan coincided with the arrest of four individuals suspected of ISIS recruitment in anti-terror operations in Spain and Morocco. One of the four is a former Guantanamo detainee.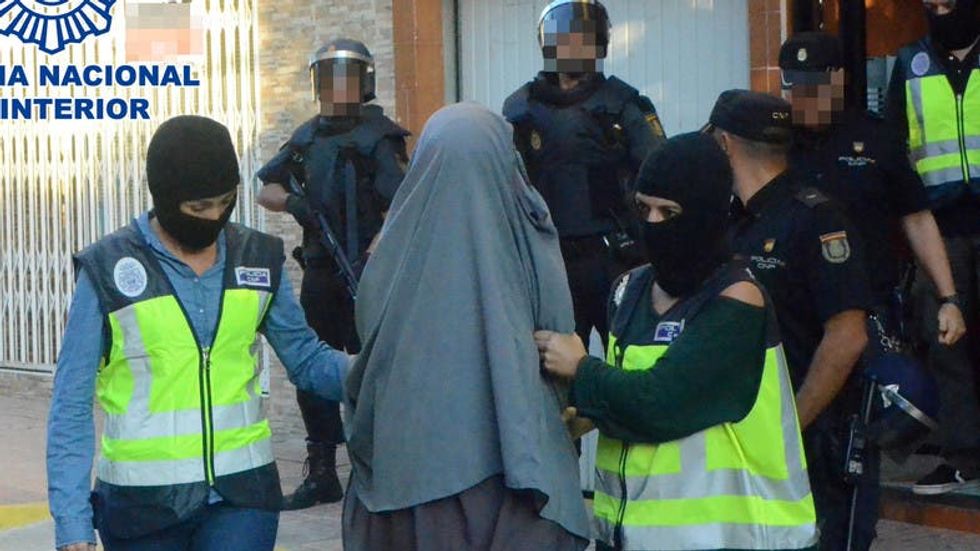 A suspected ISIS recruiter is arrested in Spain. (CREDIT: Source)
John McCain, head of the Senate Armed Services Committee, called Obama's plan a "vague menu of options." McCain's criticisms dealt a significant blow, as he is one of the few Republicans in Congress who favors closing the center altogether.
"The Senate Armed Services Committee will closely scrutinize and hold hearings on the details of what the President submitted today, but we can say now with confidence that the President has missed a major chance to convince the Congress and the American people that he has a responsible plan to close the Guantanamo Bay detention facility," he said.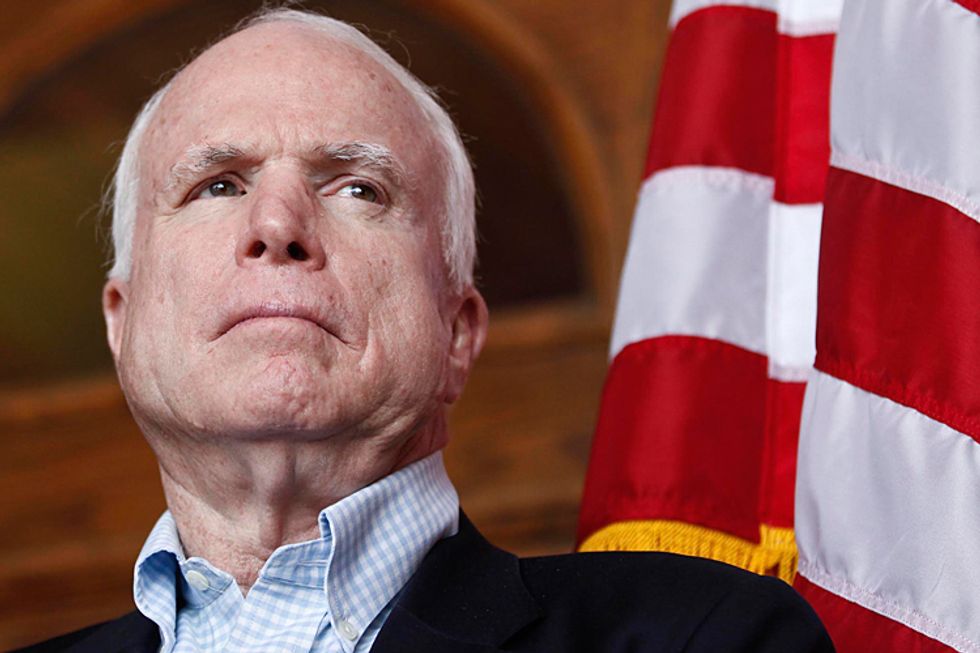 John McCain (CREDIT: Source)
Obama does have support from a former member of the Bush administration. Former Secretary of State Colin Powell came to Obama's defense. "Do we really need to keep this place open for 50 remaining detainees who we can easily move to a secure facility in the United States?" Powell asked. "I think it's in the best interest in the nation and it's in the best interest in our moral authority around the world." Powell went on to express his support for the federal court system, which has been prosecuting suspected terrorists. "You put a terrorist before a jury of Americans who are worried about their security, and I'm not worried about them getting off on some plea deal," Powell said. "They're going to get hammered, and they have been hammered." Ten of the remaining 91 detainees are expected to undergo military tribunals.
It would be unwise for Obama's opponents in Congress to believe this is the end of the Guantanamo debate. White House spokesman Josh Earnest relayed
no signs of acquiescence from Obama or his administration. "That just reinforces a pretty significant problem that Congress has right now," he said. "I think by anybody who's paying attention, it's hard to figure out exactly what Congress is doing. They're certainly not doing their job."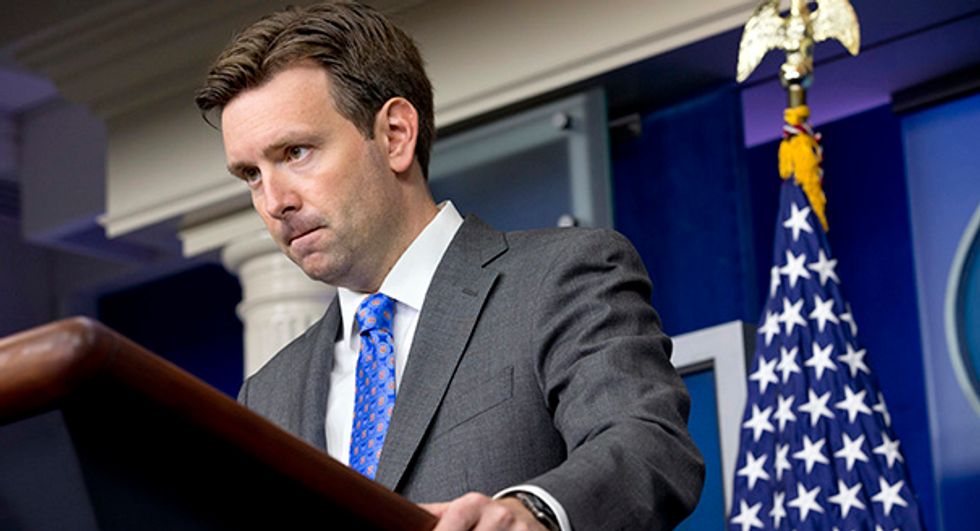 Josh Earnest (CREDIT: Source)
WHAT'S NEXT FOR GUANTANAMO
There will be roadblocks in place should Obama seek to return control of Guantanamo to Cuba. Lawmakers plan to introduce a measure that would stop the president from ceding control back to Cuba without congressional approval. Cuban sovereignty is not contested, though the U.S. has an indefinite lease on the territory. The agreement is revocable only with the approval of both parties.
Cuban authorities claim the agreement is invalid because it was signed under duress. The Cuban government demands return of the land and has never cashed any of the United States's $4,000 annual rent payments since 1959, when Fidel Castro came into power. Even so, longtime residents of the region expressed a desire for the base to reopen to local workers. Until 1964, the base had employed thousands of local workers. Now that the once highly prized naval jobs are no longer available, locals struggle financially.
Additionally, the difficult process of relocating detainees will test foreign policy. In January, ten Yemeni detainees were released and sent to Oman. Each has been held at least a decade with no official charge. More than half of the Guantanamo detainees are Yemeni nationals. Yemen is ravaged by civil war and is a significant security concern, home to al Qaeda in the Arabian Peninsula (AQAP). At least three former inmates have gone on to join AQAP after their release. The U.S. is currently in the process of finalizing agreements with several countries to resettle 35 detainees.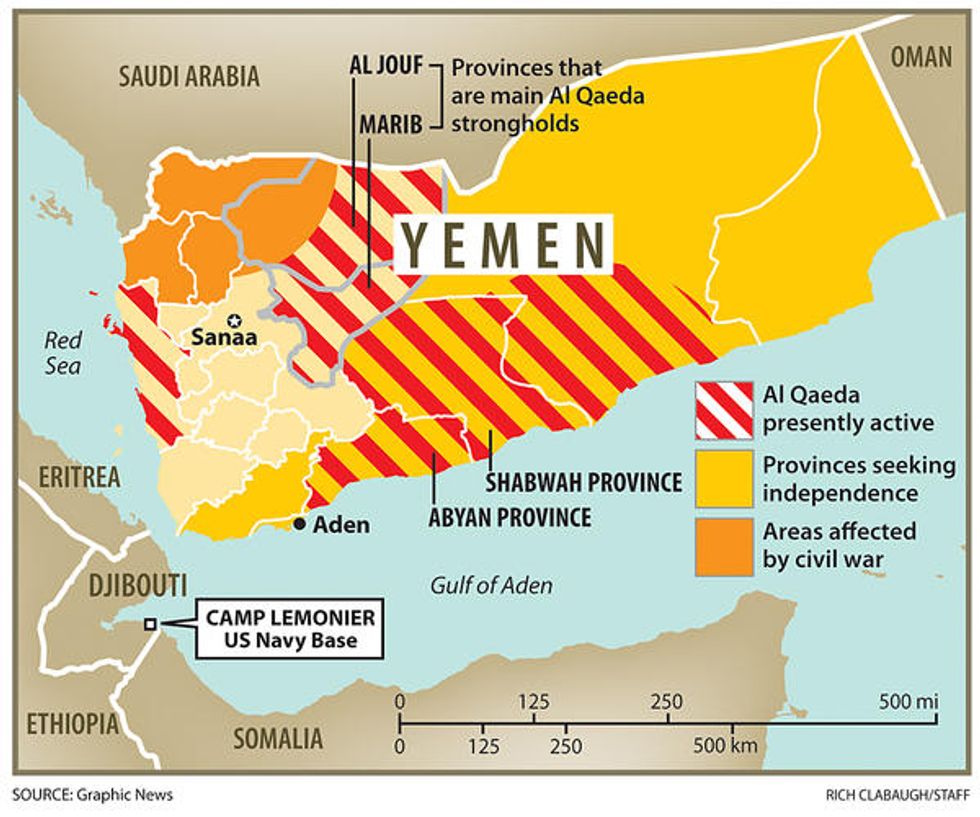 CREDIT: Source
"This is hard," says Lee Wolosky, the U.S. Special Envoy for Guantanamo Closure, who recently noted that the State Department hopes to transfer the majority of the remaining detainees by this summer. "It's a difficult ask of the U.S. to make, to say please take these individuals whom the world has branded as terrorists. And frequently we have little to offer them in return, except the continued goodwill of the United States."