Republican Representative Steve King of Iowa is no stranger to controversy or to being asked to resign. Earlier this year King was stripped of his committee assignments by his own party leadership citing his racist, xenophobic and White supremacist statements.
Now King is under fire for comments made about the merits of incest and rape. King told the Westside Conservative Club Wednesday that humanity might not exist if not for rape and incest.
---
King said:
"What if we went back through all the family trees and just pulled out anyone who was a product of rape or incest? Would there be any population of the world left if we did that?"
Watch his remarks here.
King attempted to justify forced births by victims of rape and incest—something some states and GOP members are trying to make legal.
But this argument is as logical as saying to go back in history and add members to your family who died from curable diseases or murder. At one time, many acts of violence, rape and abuse were condoned or tolerated.
Today those acts are illegal.
In the past women were forced to carry a pregnancy no matter the circumstances, even if it killed her. Today there are medical advances that no longer make that necessary.
People across the political spectrum found King's comments repugnant and called for his resignation, including fellow conservative GOP Representative Liz Cheney of Wyoming.
Cheney posted on Twitter:
"Today's comments by [GOP Representative Steve King of Iowa] are appalling and bizarre. As I've said before, it's time for him to go. The people of Iowa's 4th congressional district deserve better."
Iowa State Senator Randy Feenstra who plans to primary against King for the Republican nomination for the 4th congressional district posted:
"I am 100% pro-life but Steve King's bizarre comments and behavior diminish our message & damage our cause. Trump needs defenders in Congress, not distractions."
Although Cheney and other conservatives got some pushback for enabling people in their party like King.
Democrat J.D. Scholton who challenged King in 2018—losing by only 3 percent—and planning to challenge King again in 2020 said in an official statement:
"Excusing violence—in any way—is entirely unacceptable. His comments are disrespectful to survivors and don't reflect Iowan values."
King's fellow Iowa Representative, Democrat Abby Finkenauer, posted:
"This is incredibly cruel & disrespectful to survivors. Steve King & his values, his rhetoric, & his disdain for decency is a far cry from the Iowa I know. He doesn't represent who we are & he continues to be an embarrassment to our state & federal delegation #ia01"
King has yet to officially respond to his latest controversy. However during his Wednesday speech to the Westside Conservative Club, King blamed his earlier issues with racism and White supremacy on a plot by "neverTrumpers" in the GOP to take him out of power.
King added there was a plan for President Donald Trump to criticize him as well over his racist rhetoric and White supremacist views. But King met with Trump and said there's "no signal from Donald Trump that he's anything other than supportive of me."
President Donald Trump has also not officially commented on the latest King controversy.
Let King know how you feel with this shirt available here.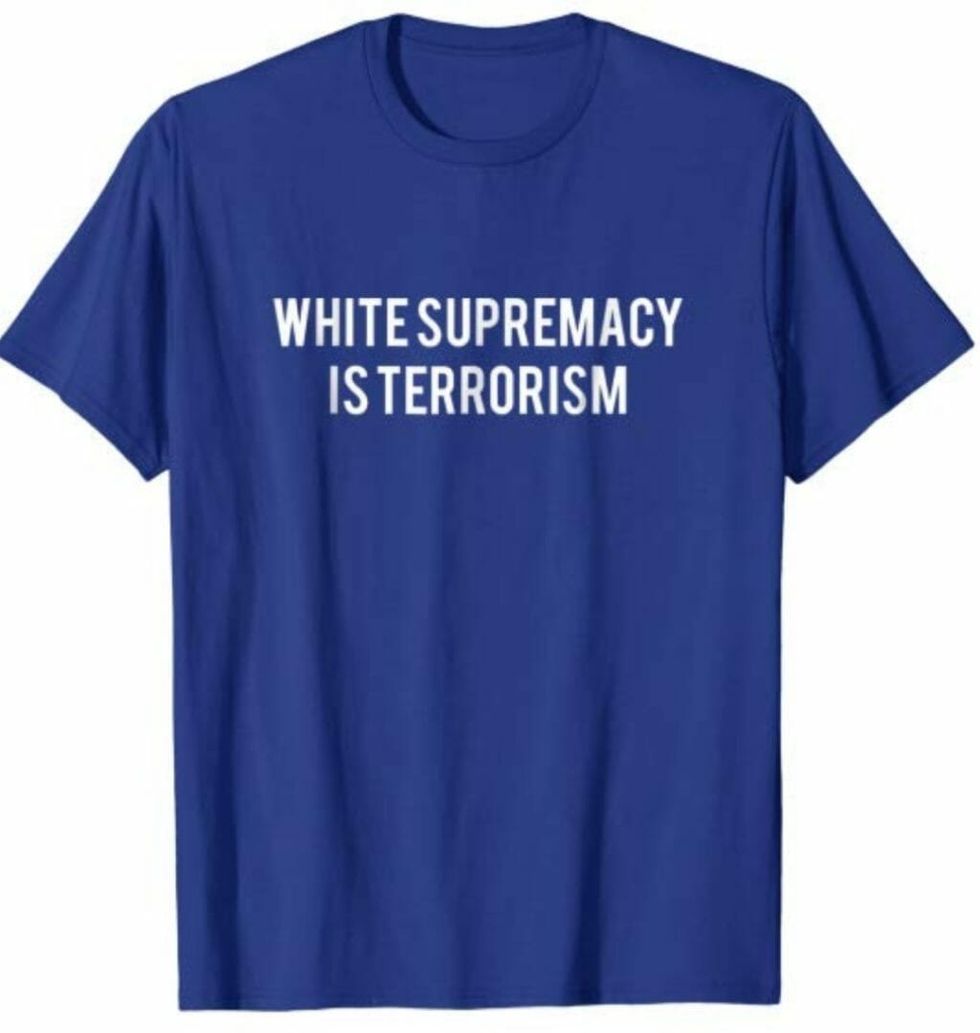 Amazon