It's been 247 days since the last (once-daily) White House Press Briefing. While White House Press Secretary Stephanie Grisham may not be working, she insists that her boss, President Donald Trump, is—despite the first day of public hearings in the impeachment inquiry against him.
---
That seems a bit questionable considering Trump has tweeted or retweeted about today's proceedings no fewer than 23 times since this morning.
Some of the tweets include calling Ambassador to Ukraine William Taylor and State Department official George Kent, both of whom are testifying today, "NEVER TRUMPERS!"
And the retweets ranged from Impeachment hearing video: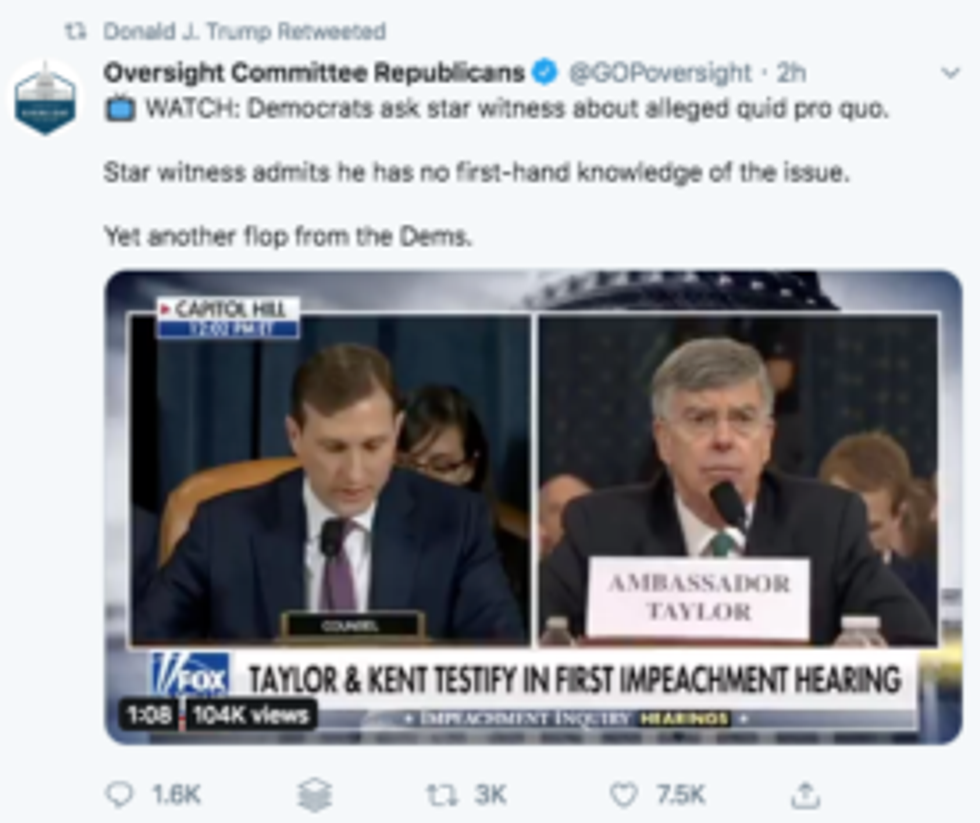 To propaganda from his Congressional allies.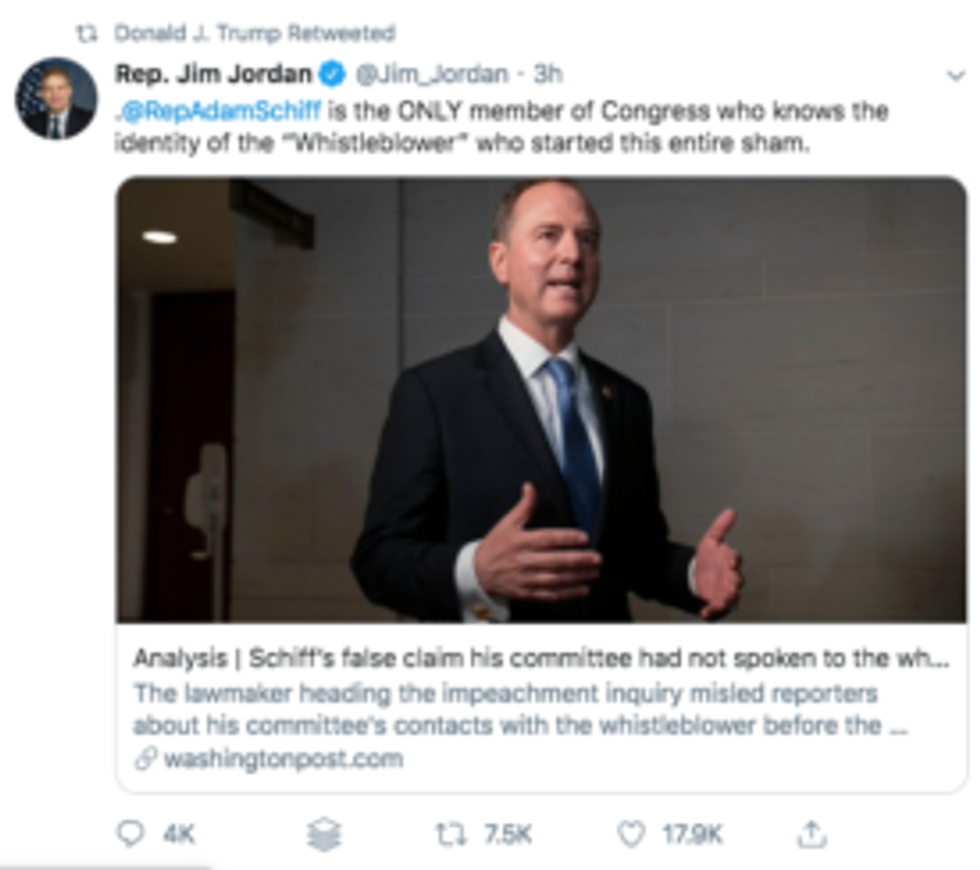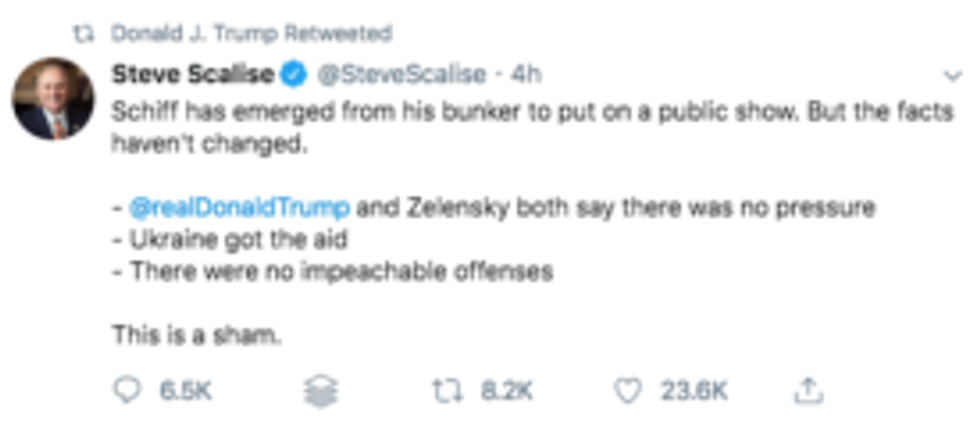 To video of himself!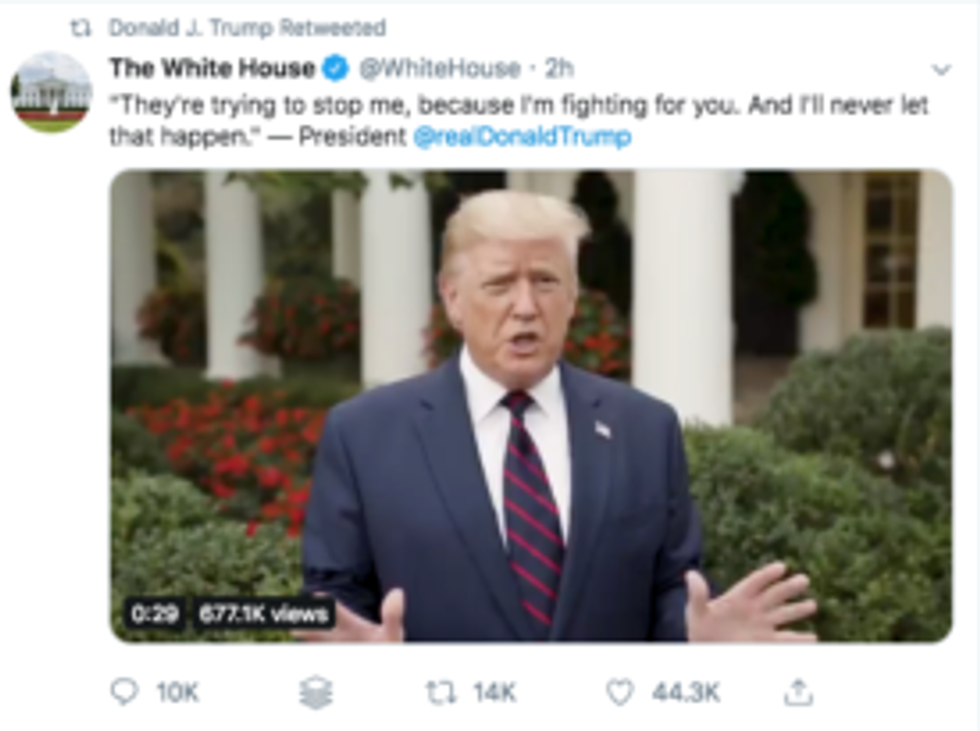 And to be fair, we know that Trump did do some work in the Oval Office today, as he welcomed Turkish President Erdogan to the White House.
But it's clear to everyone where the President's mind really is today.
There was a telltale sign.
Trump will likely have to work overtime to discredit the testimony of the two career diplomats testifying today.
For more information regarding the process of impeachment, you can check out A Citizen's Guide to Impeachment here.