[DIGEST: CNN; Huffpost Politics; NYTimes]
Is any group powerful enough to stop the NRA?
---
Mass shootings are growing commonplace across the United States: Approximately 30,000 people are killed with firearms every year in the U.S. Many of those killed are children; there have been 142 school shootings in the U.S. since 2013. According to the New York Times, between 1968 and 2015, more Americans have been killed with guns in the U.S. than have been killed on the "battlefields of all the wars in U.S. history." U.S. gun laws, however, remain confoundingly lax. As the Times points out, the U.S. regulates its ladders and swimming pools more stringently than it does its most efficient and deadly weapons.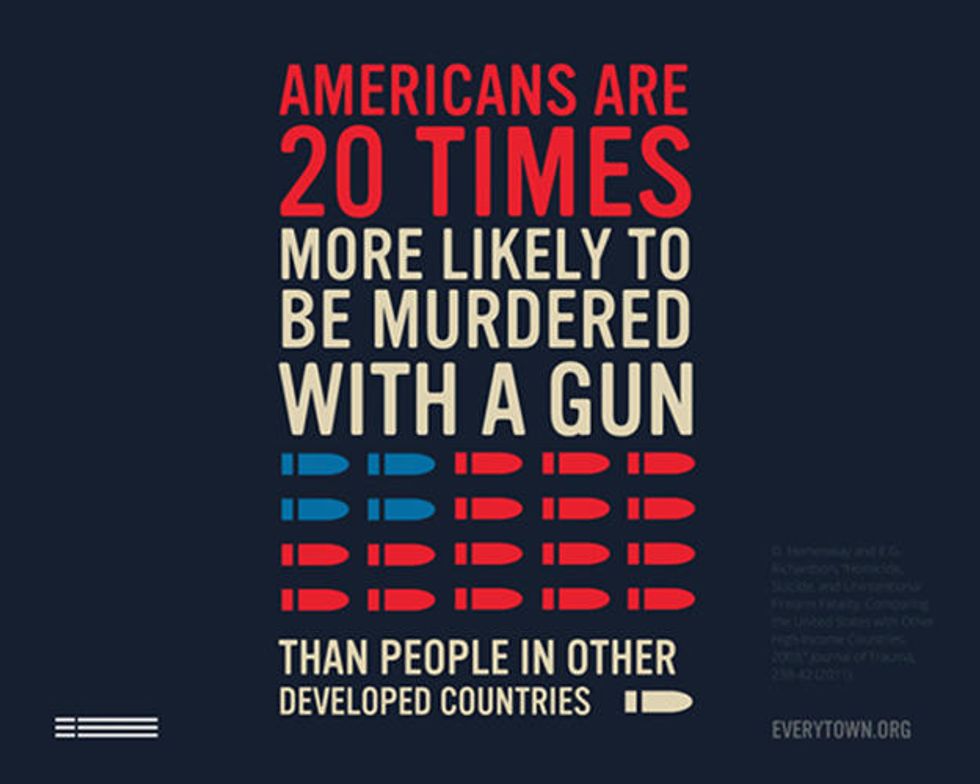 Meanwhile, the National Rifle Association (NRA) is so vocal and so well-funded that few lawmakers have dared to oppose it. But another gun lobby has risen—and it just might be strong enough to counter the NRA.
Everytown for Gun Safety (Everytown) describes itself as "a movement of Americans working together to end gun violence and build safer communities." Led by New York's Mayor Michael Bloomberg, the organization brings together survivors of gun violence and families of victims, as well as two prominent pre-existing organizations: Moms Demand Action for Gun Sense in America and Mayors Against Illegal Guns.
The Huffington Post reports that the group recently presented recommendations to President Obama regarding strategies to reduce gun violence without the need for Congressional approval. In one of its recommendations, Everytown asked the President to clarify an ambiguous loophole in the Gun-Free School Zones Act of 1990 allowing individuals with a "qualified state permit" to carry a concealed weapon within
1,000 feet of a school. In its current form, the law does not define a qualified permit.
According to HuffPost, "[t]he group also recommended a regulation clarifying that high-volume gun sellers are engaged in the business of dealing firearms, and thus must get a federal firearms license and comply with criminal background checks for gun sales." Everytown called for increased attention by law enforcement targeted at individuals buying and selling guns illegally. The group also recommended increased enforcement of existing background check laws and increased protection for victims of domestic violence.
Everytown is also increasing its field operations to get out the vote and has already made some impressive strides:
They saw legislation passed in Oregon and Washington requiring mandatory background checks on private gun sales. Everytown is also gearing up to support similar ballot measures in Nevada and Maine;
Everytown helped to defeat bills in 23 states that would have allowed individuals to either carry weapons in public schools or to carry concealed weapons in public without permits or training;
In Colorado, Everytown prevented the repeal of universal background checks for all gun buyers. They also prevented repeals of similar laws in Iowa and North Carolina.
CNN reports that Everytown is mirroring the tactics of other successful lobbying organizations, including the NRA itself, in order to build support and get its message out. The message is powerful: about 800 of the organization's members have family members who have been killed or wounded by a gun.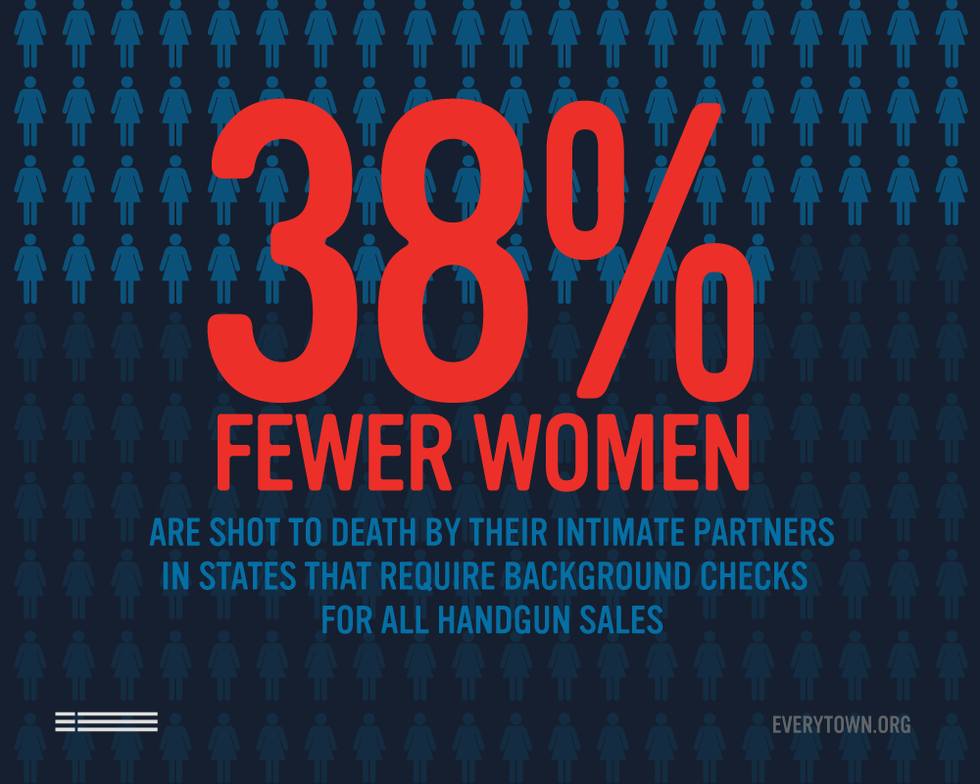 Among their ranks are Andy Parker, the father of the young Virginia reporter whose horrifying murder was broadcast on live television in August of this year; DeAndra Yates, the mother of a 13-year old boy who was shot at a birthday party—the boy survived, but the gunshot left him paralyzed; Jane Dougherty, whose sister died at Sandy Hook Elementary; and Tom Sullivan, whose son was killed at a movie theater in Aurora, Colorado.
According to CNN, "their message is punctuated by that chilling, awful day when they got the news of a slain loved one. Reliving those memories has become a permanent part of their lives. A message, they say, America must hear."