After President Donald Trump claimed he doesn't "do cover-ups" during a Rose Garden press conference Wednesday, numerous people reacted with rebuttals. But Pete Souza chose a comparative photo response instead.
Souza—who served as White House photographer during the Obama administration—took to social media to share one of his photos.
---
He captioned the image:
"This is what a cover up looked like during the Obama administration."
In both his Instagram and Twitter posts Souza also tagged Democratic Speaker of the House Nancy Pelosi.
The posts had people feeling pretty nostalgic.

@petesouza/Instagram

@petesouza/Instagram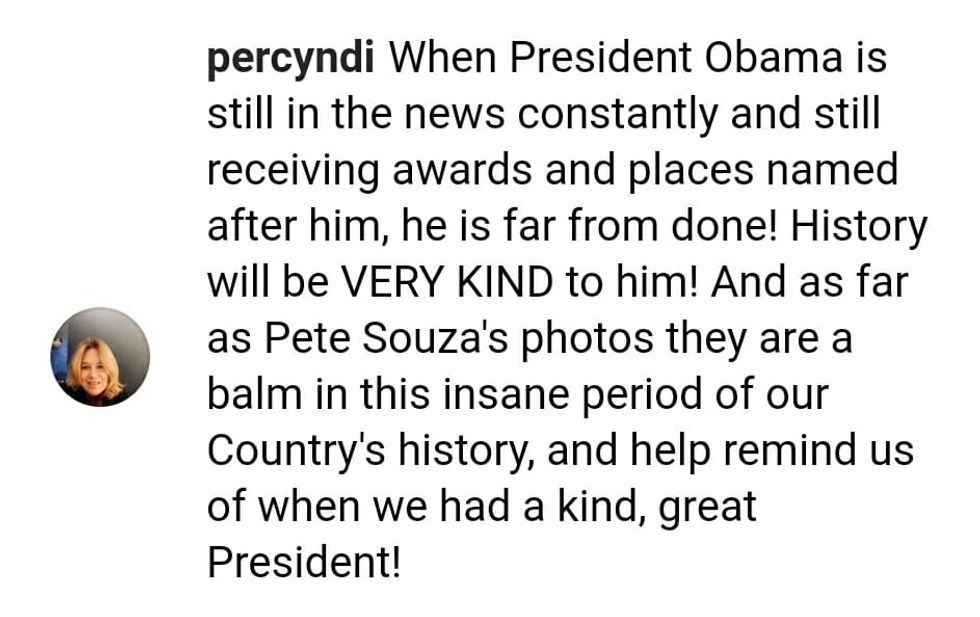 @petesouza/Instagram

@petesouza/Instagram
People remembered the scandals of President Barack Obama as well, like suit color choices and condiments.
The photo was not all that Souza shared regarding Trump's claim.
This isn't the first time Souza offered a rebuttal to President Trump in photo form. And it does not look like he plans to stop soon either.