This article has been updated to reflect the total percentages of the electorate. 
[DIGEST: Politico, Bloomberg, CNN]
---
South Carolina proved politically significant—perhaps even determinative—in the days leading up to the state's Democratic primary. Pre-election polling confirmed that African American voters, who make up roughly 28% of the state's population and 55% of the total Democratic electorate, would comprise the key and decisive demographic in the race. And decide it they did: Hillary Clinton was the clear winner, winning 73.5% of the total vote and 86% of the African American vote. The results bolster Clinton significantly, following upon a significant strategic victory in Nevada. She leaves the contest there with 39 additional delegates.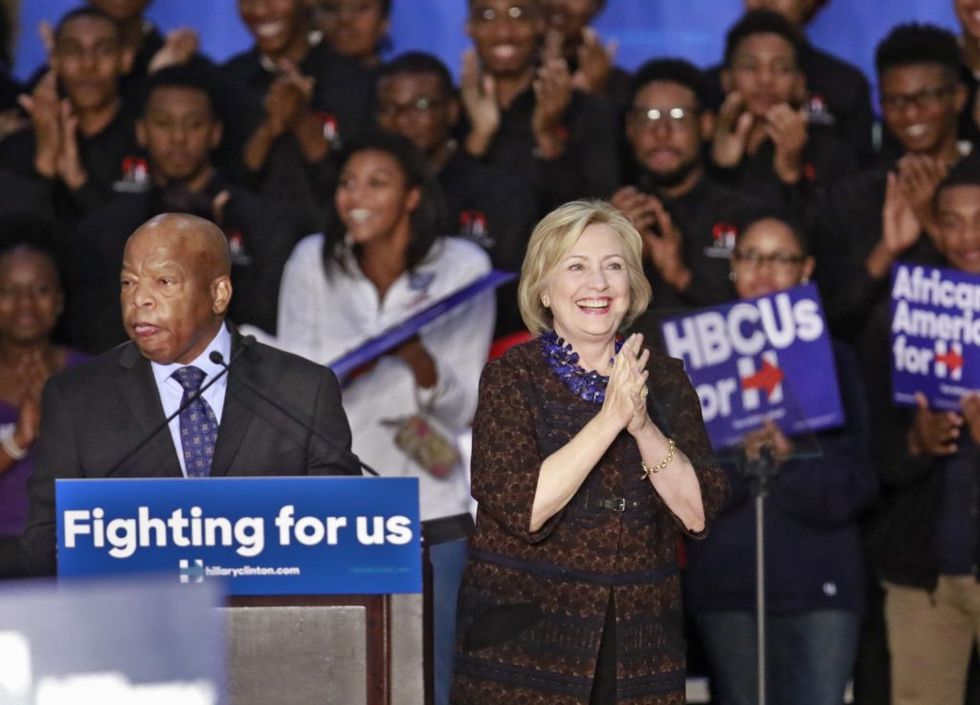 Credit: Source.
Well before his loss, analysts believed Sanders would not fare well with African-American voters, many of whom were unfamiliar with the Vermont senator and his political record. His critics' reservations about his performance proved correct. The loss indicates that the road to the nomination—now heading through many Southern states with sizable African-American populations, will be a bumpier one than he may have initially hoped.
Days ahead of the primary, both prospective candidates participated in a CNN town hall to discuss the crucial role the African-American voter base would play in the race. Sanders attacked the controversial "birther" movement, which has sought to delegitimize President Obama's tenure. The President, Sanders intoned, has for seven years dealt with "an unprecedented level of obstructionism." He also called for reforms to the justice system and promised to increase funding for historically Black colleges and universities.
Rather than propose reforms, Clinton, who in the past has cited her favorability with minority voters, opted for a more personal approach. Whites, said Clinton, do not have experiences that "equip them" to understand "what a lot of our fellow African American citizens go through every day."
Although Clinton's campaign had counted on a sizable turnout of African American voters (in turn putting pressure on Sanders to rally more support), her success in South Carolina has continued to be
shrouded by the 2012 Benghazi attack. Her town hall occurred on the same day a federal judge threatened to issue a subpoena demanding Clinton and top aide Huma Abedin turn over the email system that could hold further clues of the State Department's failure to circumvent the attack. But If Clinton has any doubt she can rise above the controversy, she did not show it. "I am well aware of the drip, drip, drip. I have been in the public arena for 25 years," she proclaimed. "The facts are that every single time somebody has hurled these charges against me, which they have done, it has proved to be nothing."
Many note that Sanders has fared far better in the states where he's spent a considerable amount of time. This could work to his advantage, say his aides. They hope a heavy personal presence by Sanders translates into broad national support, and that Clinton's successes remain largely contained to the South.
The respective efforts of both candidates culminate on Super Tuesday, when 11 states will hold contests. And even with Clinton's win, Sanders must perform well in the first half of March to maintain momentum with his opponent. Sanders supporters, who expected Sanders to leave South Carolina with few delegates anyway, believe that so long as he can secure enough delegates between March 1 and March 15, Sanders remains a strong threat to Clinton's race for the Democratic nomination.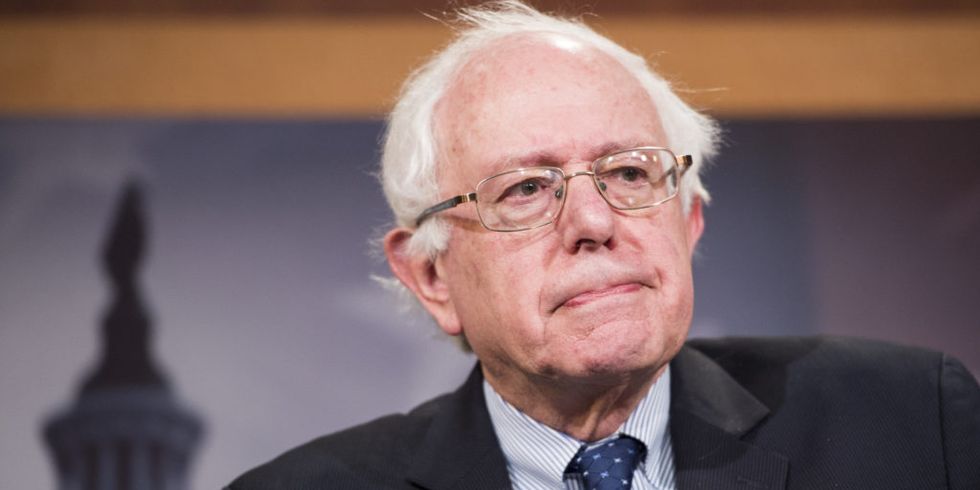 Credit: Source.
For her part, Clinton hopes to deliver a knock-out punch on that date, and she has reason to be confident: Polls going into Super Tuesday strongly favor Clinton in states outside of the Northeast. Her victory in South Carolina may be the first of many contests she will dominate come Super Tuesday.