This article will be updated as further returns come in.
Contributions by Second Nexus Staff and Alan Jude Ryland
---
The second set of Super Tuesday results are in, and they reveal some surprising strength for Trump's and Clinton's rivals. Cruz took two states, Rubio was leading in early returns in Minnesota, while Sanders managed to snatch a non-Southern state from Clinton. These victories could portend a more competitive campaign than experts originally expected.
Arkansas
Clinton took the state of Arkansas with 68.3 percent of the vote, with 68 percent of precincts reporting. Legislators had moved the primaries up in Arkansas this year to give the state a more prominent position in the election process, and polls reported a strong turnout despite rainy weather. Clinton had hoped for broad support in the state she served as first lady during her husband's time as the state's governor, and she wasn't disappointed. Although the state has voted Republican for the past four elections, her presence on the ballot could put the state back into play for the Democrats.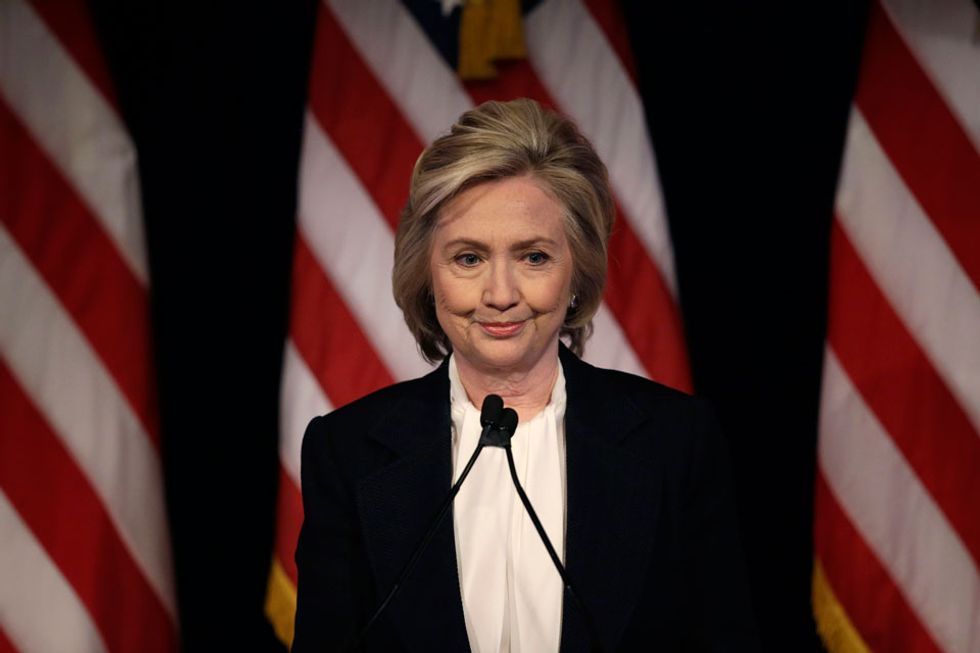 Credit: Source.
Trump, Rubio and Cruz all spent time courting the state's 40 delegates. With 88 percent of percent of precincts reporting, returns showed a close race, with Rubio (29.6 percent) running a competitive second behind Trump (33.7 percent). Earlier in the day, Trump had received an endorsement from state Senator Jon Woods. However, Rubio's showing could continue to embolden the anti-Trump factions.
Oklahoma and Texas
Cruz enjoyed a sweet victory on Super Tuesday in Oklahoma, where voters gave him a 34.4 percent win. Cruz had spent several days campaigning in Oklahoma with Glenn Beck at his side. His message: "If Trump is the candidate, Hillary will win." The threat motivated
voters to side with Cruz. Trump ran a respectable second place with 28.3 percent of the vote. Rubio came in a close third with 26% of the vote.
Sanders produced a decisive win in Oklahoma as well, winning with a 51.9 percent advantage over Clinton in the rural areas outside of Oklahoma City. Clinton took only 41.5 percent of the vote. "Oklahoma is a place where there is a tremendous amount of outsider, anti-establishment sentiment in the electorate and the electorate at large," said Tad Devine, Sanders' senior media adviser.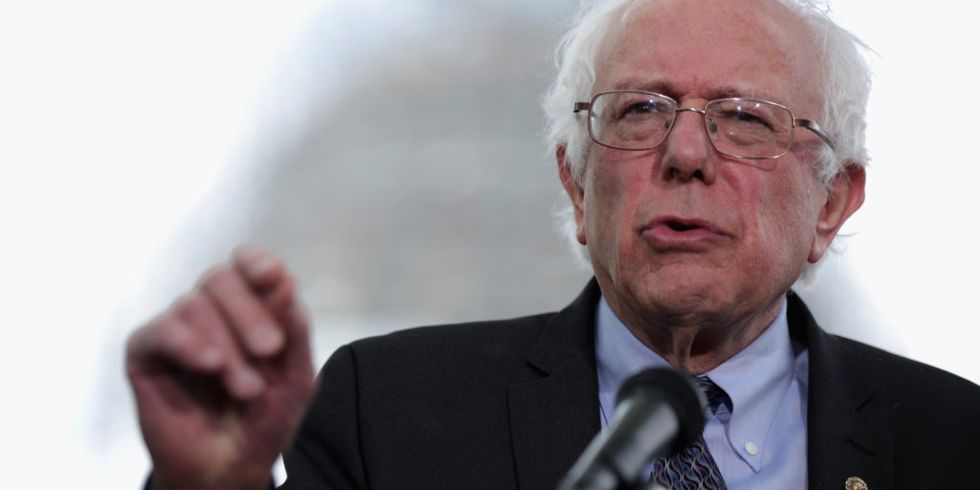 Credit: Source.
Despite concerns he was losing leverage to both billionaire Donald Trump and Sen. Marco Rubio of Florida in the polls, Cruz defied expectations in Texas. He leaves the contest in Texas with 43.8 percent of the vote and 99 additional delegates. Winning the state he's called the "crown jewel" of Super Tuesday provides a significant boost to his campaign as he rallies more support in Southern states.
Trump, Cruz's most formidable competitor, finished with 26.7 percent of the vote. He leaves the state with 38 additional delegates. Rubio finished a distant third with 17.7 percent of the vote and four additional delegates.
Clinton carried the delegate-rich state of Texas, as expected. The Texas Democratic primary was a victory for Clinton, though the margin of victory was much smaller than it was last week in South Carolina. She leaves the state with 65.2 percent of the vote and 61 additional delegates. Bernie Sanders leaves the state 
with 30.5 percent of the vote and 42 additional delegates.
Colorado
It's been projected Sanders must win Colorado if he is to have any hope of winning the nomination. Colorado is home to a sizable amount of liberal voters who went against Clinton in 2008. Sanders, aware of this, spent a considerable amount of money on advertisements within the state. He also picked up endorsements from three of Fort Collins' Democratic legislators (including Sen. John Kefalas) as recently as Sunday.
His efforts proved successful, garnering him  58.9 percent of the vote and 35 additional delegates Winning Colorado bolsters a campaign that has been trying to gain leverage outside of the Northeast. Clinton won 40.4% of the vote and 24 additional delegates
[post_ads]
Colorado, North Dakota and Wyoming are holding their respective Republican caucuses this evening. There will not be a presidential preference poll in either Colorado or North Dakota, which will leave the choice up to their delegates by the time of the national convention on April 1. Thus, Colorado and North Dakota party leaders do not have to abide by the rule that pledges their delegates to a specific candidate. Surprisingly, GOP support in Colorado leans heavily towards Ben Carson, who has struggled to remain relevant in recent weeks.
Alabama and Tennessee
Trump handily won in Alabama (44.2 percent of the vote and 28 delegates) as well as Tennessee (39.5 percent and 30 delegates ). Clinton also prevailed readily there with 79.1 percent of the vote, adding 33 delegates. Southern Democrats heavily favored her familiar face over Bernie Sanders. "America never stopped being great,"
she told supporters after the wins. "We have to make America whole."
John Kasich had sharply criticized his opponents during a weekend stop in Tennessee, saying, "Enough of this trash."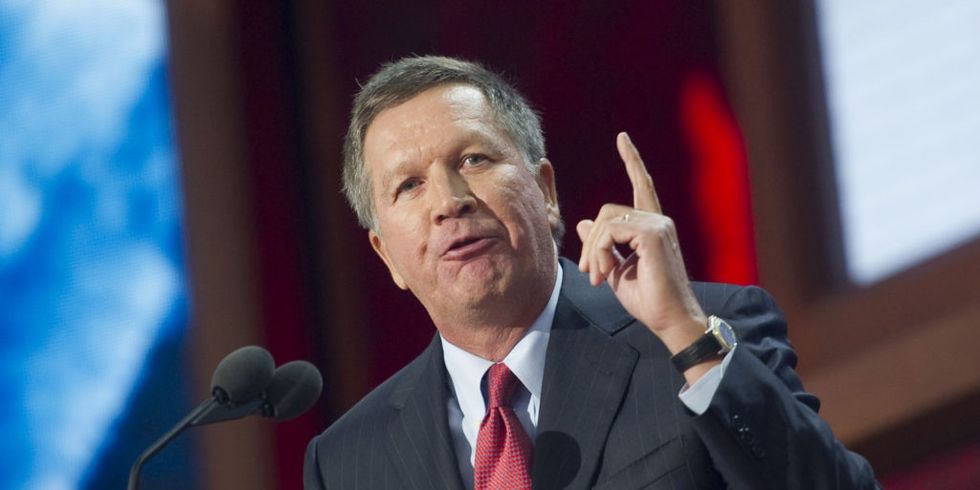 Credit: Source.
But trash-talking among the top three contenders didn't keep them from besting him, and didn't keep Trump from dominating the Republican field. Alabama State Senator Jeff Sessions endorsed Trump, citing the candidate's stance on immigration as a shared policy standpoint. A vote of confidence from a sitting U.S. senator is considered a step forward in the Wall Street mogul's journey to win over the party. It seems he's already captured the party's voters.
Minnesota
As results finally came in, it looks like the state that some want to be called "Northern" rather than "Midwestern" is also stepping out of line at the polls. Minnesotans were decidedly unimpressed with Trump, and he saw his worst Super Tuesday showing in the state, coming in behind both Rubio and Cruz. Rubio spent Tuesday campaigning in the state, and got his reward in the form of a nice lead of 36.8 percent of the vote, at 88 percent reported. Sanders made several visits to the state, drawing huge crowds, and those crowds came out for him again on Tuesday, pushing him ahead of Clinton with 59.3 percent of the vote with 65 percent of precincts reporting.
Alaska and American Samoa
A January poll found Trump had support from only 28 percent of Alaskan voters. Caucus states are notoriously difficult to poll, and Alaska has a history of low voter turnout: less than 15,000 people voted in the 2012 election. Predictions that Cruz would win the state proved correct, though the margin of victory was narrow. Cruz leaves Alaska with 36.4 percent of the vote and 12 additional delegates. Trump finished a close second, garnering 33.5 percent of the vote and 11 additional delegates. Rubio failed to gain much traction in Alaska and was relegated to a distant third, finishing with just 15.1% of the vote and five additional delegates.
Hillary Clinton was victorious in American Samoa. Clinton previously won the territory in 2008—and all 285 of its votes—with 57 percent of the vote. She leaves American Samoa with all 11 of its Democratic delegates and 73 percent of the vote. 223 voters were at the territory's sole Democratic caucus site.