President Donald Trump went on Fox & Friends Thursday morning to defend his lawyer Michael Cohen, against claims that he had done anything wrong, but in the process, he seems to have created some legal difficulties for himself.
Trump tried to clarify what Cohen does for him exactly, saying "Michael would represent me and represent me on some things. He represents me like with this crazy Stormy Daniels deal he represented me and ya know from what I see he did absolutely nothing wrong. There were no campaign funds going into this."
---
He also made clear that Cohen handles:
"a percentage of my overall legal work, a tiny, tiny little fraction."
Well, that seems to have backfired.
Shortly after his morning appearance, the United States Attorney's office representing the Southern District of New York wrote to the court that the president's comments indicated that "seized materials" from Cohen's homes and offices obtained during FBI raids earlier this month "are unlikely to contain voluminous privileged documents" as Trump and his lawyers had been claiming.
It reads:
As the Court is aware, after originally stating that the Government seized "thousands, if not millions," of pages of privileged documents, Cohen subsequently identified three current clients...President Trump, reportedly said on cable television this morning that Cohen performs "a tiny, tiny little fraction" of his overall legal work. These statements by two of Cohen's three identified clients suggest that the seized materials are unlikely to contain voluminous privileged documents...
With their respective comments, both Sean Hannity and Donald Trump have now made the U.S. Attorney's case for him that the documents seized in the Cohen raids should not be subject to attorney-client privilege.
-
READ: The most distinctive causes of death in each state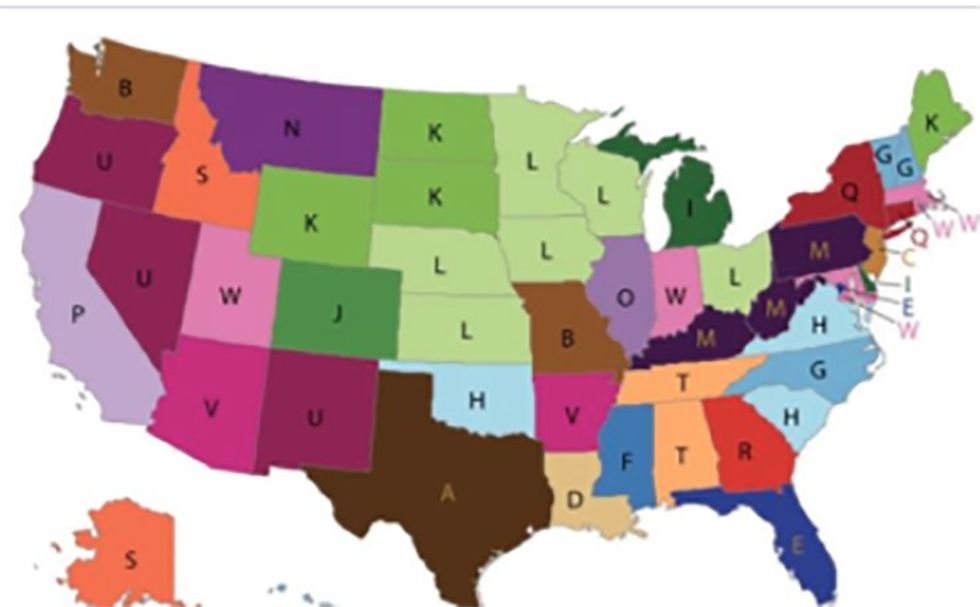 (Center for Disease Control)
IN AN EFFORT TO REMIND us of our own mortality, the Center for Disease Control has published a map of the most distinctive causes of death in every state. Seriously, they mention social media interest in their findings.
But what does "most distinctive cause of death" mean? Find out the answer and see the map:
Sponsored