After a deadly weekend of mass shootings, the President visited the two affected cities Wednesday.
Self-described "Assistant to President @realDonaldTrump, Director of Social Media" Dan Scavino Jr. decided to use the trip to Dayton, Ohio as a chance to take a dig at Democratic Ohio Senator Sherrod Brown and Dayton Mayor Nan Whaley who held a press conference after the President's visit.
---
Scavino posted on his official Trump administration Twitter account slamming Brown and Whaley for, in his words, "mischaracterizing what took place w/ the President's visit to Miami Valley Hospital today."
He then went on to demonstrate a failure to understand the gravity of the moment, tweeting:
"The President was treated like a Rock Star inside the hospital, which was all caught on video. They all loved seeing their great President!"
New York Times reporter Maggie Haberman spoke for many:
CBS News White House correspondent Steven Portnoy pointed out that all hospital footage was taken by members of the Trump administration. Reporters and news cameras were not allowed to accompany the President.
Others weighed in as well.
Portnoy added that the White House press pool that traveled to Ohio with the President would not need to go to the hospital as the focus would be solely on the victims and not a "photo op" for Trump and First Lady Melania Trump.
Predictably, also retweeted by Scavino were these hospital visit photos shared by President Trump and the White House.
For a non-photo op, people noted a lot of emphasis placed on photos and videos of President Trump, taken, produced and shared by members of the Trump administration.
People took exception to the emphasis placed by Trump staff members on the President's popularity during a national tragedy.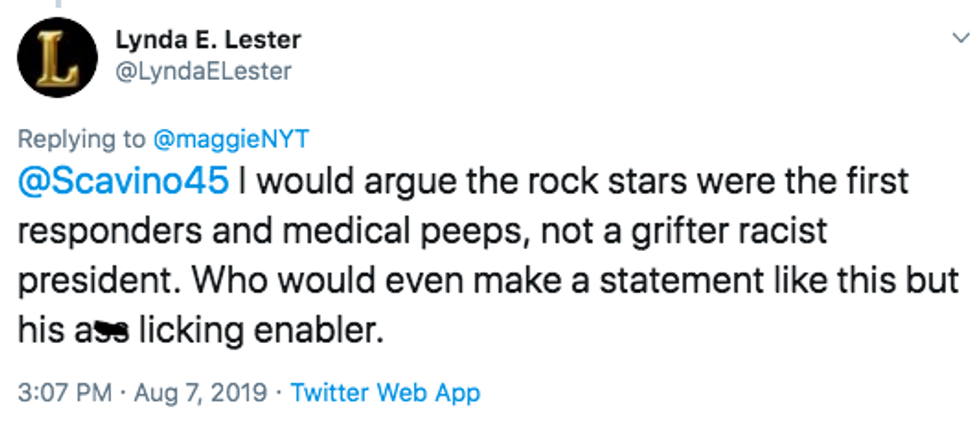 @LyndaELester/Twitter

@joejacobbi/Twiter
After leaving Dayton, POTUS and FLOTUS flew to El Paso, Texas for another not a photo op visit.
Tired of the violence? Make a statement with this shirt available here.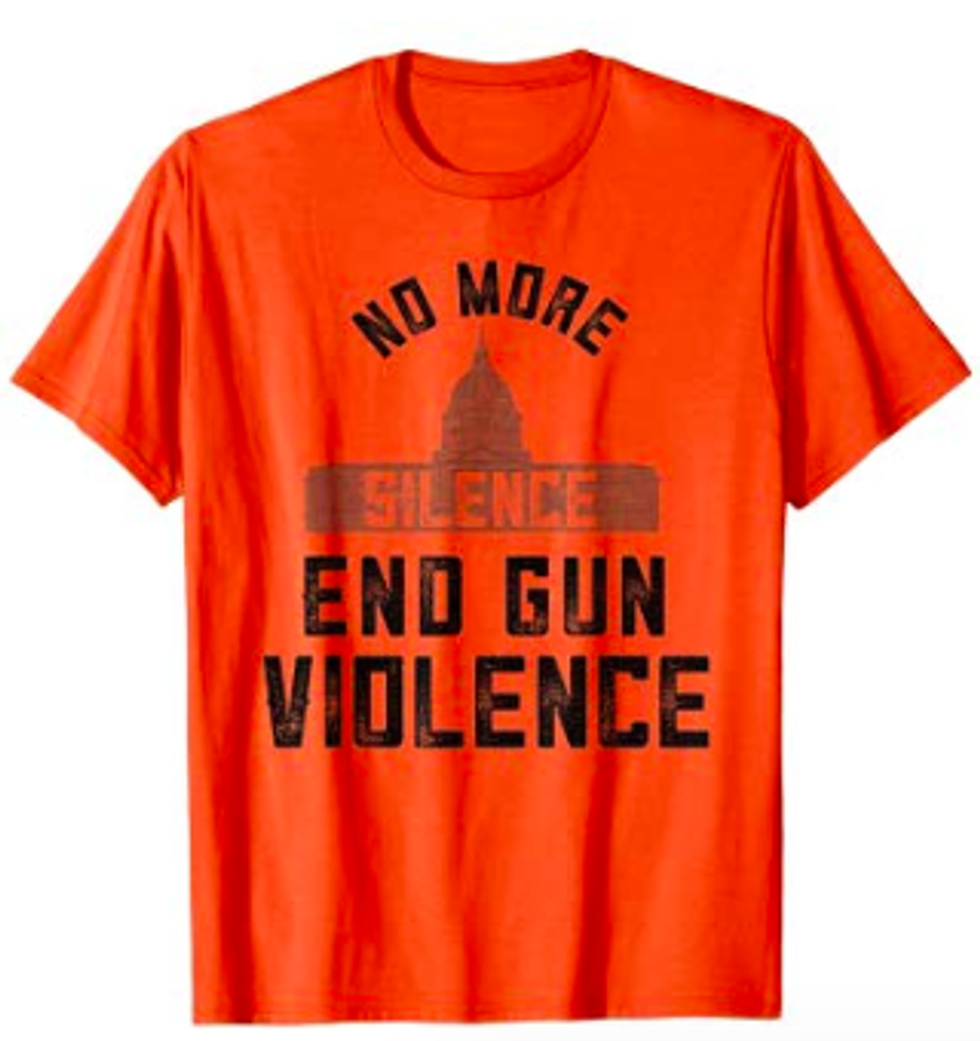 Amazon