[DIGEST: CNN, Los Angeles Times]
A CNN analysis reveals that a change in the way Democrats allocate their superdelegates––or even abolishing superdelegates altogether––would still result in Clinton maintaining her lead and place her close to winning the Democratic nomination.
---
If, as Senator Bernie Sanders has suggested, the superdelegates in each state were automatically awarded to whichever candidate wins that state's primary, Sanders would benefit. "I would hope very much that the superdelegates from those states where we have won with big margins or, in fact, where Secretary Clinton has won with big margins, to respect the wishes of the people of those states and vote in line with how the people of that state voted," Sanders said last week in Washington.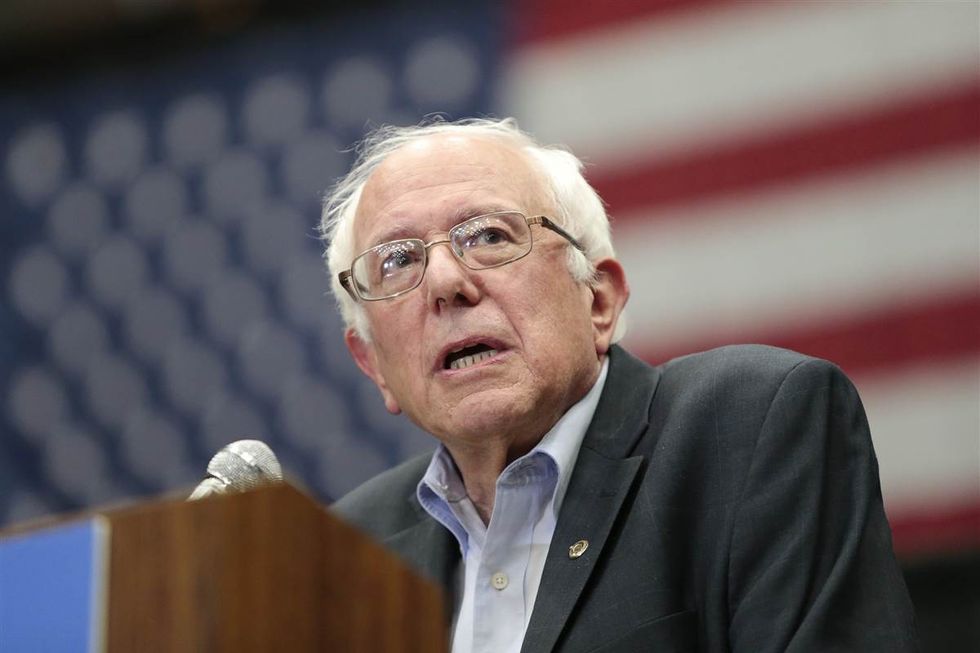 (CREDIT: Source.)
But this still would not place him in the lead. Clinton would receive 379 delegates to Sanders' 164. Sanders still would have to win 70% of the remaining pledged delegates under these rules. Currently, Sanders has 13 superdelegates from states Clinton has won, including Florida and Mississippi. Sanders' aides told CNN they will not ask those superdelegates to back Clinton.
Dividing superdelegates proportionally based on the popular vote in each state would benefit Sanders even more than awarding them to the winner. Clinton would have 287 superdelegates to Sanders' 256. But even if this occurred, Sanders would still need to win 66% of remaining pledged delegates to clinch the nomination. This is unlikely given the remaining contests in May and June.
Removing superdelegates from the current race would be roughly the same as awarding delegates proportionally. Eliminating superdelegates altogether would lower the required number of delegates to clinch the nomination to 2,026, but Clinton would still lead Sanders by nearly 300 delegates and would only need 33% of the remaining delegates to become the nominee.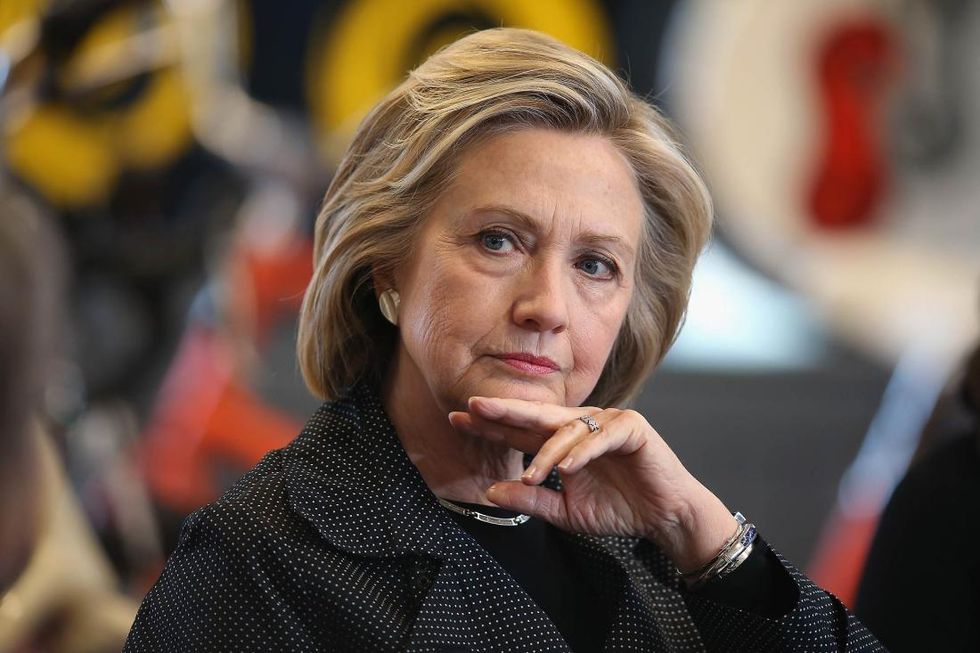 (CREDIT: Source.)
Senator Sanders has long called for a complete overhaul of the Democratic Party's primary system, particulary the allocation of so-called superdelegates, which he and many of his supporters have alleged is undemocratic and tilted in favor of Hillary Clinton. The 700-plus superdelegates, primarily comprised of Democratic members of Congress, governors, mayors and union officials, can vote for anyone they choose, and most of them are backing Clinton. Maine Democrats recently voted to strip superdelegates of their power, and they will implement this proposal by 2020. Sanders praised the decision, and urged other states  to "follow Maine's example."
Entering Tuesday's contests in Oregon and Kentucky,
To read more, continue to page 2.
Clinton has 2,243 delegates to Sanders' 1,465. Currently, Sanders cannot win the nomination based on the number of pledged delegates remaining. To do this, CNN estimates he would need to win 102% of the remaining pledged delegates to reach the required 2,383 delegates required to win the nomination, a mathematical impossibility.
"It is a steep hill to climb, and I acknowledge that, but we have the possibility of walking into the Democratic convention with a majority of pledged delegates," Sanders said last week in California. Sanders will need to win 67% of the remaining delegates in the final 11 primaries for this to happen. In previous contests, he won only 45% of the pledged delegates on average. For him to overtake Clinton, he will need to win by a 2 to 1 margin, which he was not able to accomplish in eight contests. He has not had that level of support since March.
Sanders has an opportunity to bolster his numbers in Kentucky, Oregon, Montana and both North and South Dakota. However, these states offer fewer delegates combined than in two upcoming contests––New Jersey and Puerto Rico––which Clinton is expected to take with ease. California, with 548 delegates on hand, is the biggest prize of primary season, and could give Sanders the majority finish he craves. But Sanders will likely need a landslide win in the state to do it.
Mathematically, Sanders still has a chance of winning more pledged delegates than Clinton, but this, too, is unrealistic because Democrats award their delegates proportionally, not on a winner-take-all basis. Even if Clinton loses a contest––current polls show Sanders leading in Oregon ahead of tonight's primary, so Clinton has shifted her focus to winning Kentucky––she will not leave it empty-handed.
Superdelegates were the definitive factor the last time Clinton ran for president, in 2008. They helped President Obama take the lead over Clinton, despite tight margins in the popular vote and holding a much narrower lead in delegate count than the one Clinton currently has over Sanders. Obama used his lead in superdelegates to convince more and more superdelegates to back him. This resulted in Clinton ending her run. But can superdelegates overturn the will of voters?
Democratic National Committee Chairwoman Debbie Wasserman Schultz, who has come under considerable criticism from the Sanders camp, says superdelegates play an important role. "Unpledged delegates exist really to make sure that party leaders and elected officials don't have to be in a position where they are running against grass-roots activists," she told CNN in February. She further emphasized that the Democratic Party values "inclusiveness and diversity" and that "we want to give every opportunity to grass-roots activists and diverse committed Democrats to be able to participate, attend and be a delegate at the convention."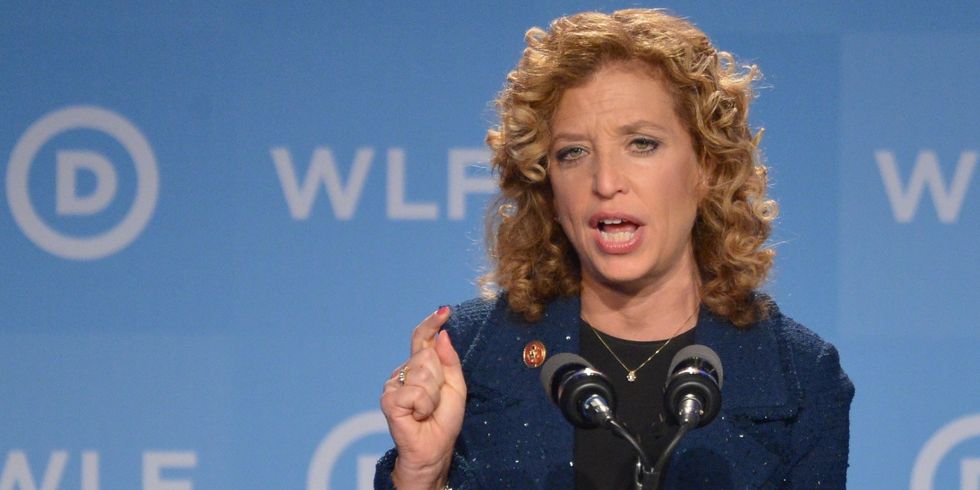 (CREDIT: Source.)
The odds are not in Sanders' favor, but he maintains that a win in California would persuade superdelegates to change their allegiance and result in a contested convention in Philadelphia. He continues to draw passionate crowds of supporters, and as journalist Mark Z. Baraback writes, "every vote he wins or delegate he receives bolsters his case for a strong presence at the convention, including greater sway over the platform drafted as the statement of party principles heading into the fall campaign." Besides, he adds, "he gets a lot more attention as an active candidate for the president than he would otherwise."