Over the weekend, two more mass shootings occurred in the United States with one confirmed as the act of a White nationalist domestic terrorist. The second is still under investigation.
In a rare move, President Donald Trump addressed White supremacy, White nationalism and racism in the United States, condemning it in an address before the White House press corps for broadcast to the nation.
---
However the President also said:
"May God bless the memory of those who perished in Toledo."
He added:
"May God protect them. May God protect all of those from Texas to Ohio. May God bless the victims and their families. May God bless America."
The domestic terrorist attacks occurred in El Paso, Texas and Dayton, Ohio. Toledo is about 100 miles from Dayton.
Watch his gaffe here.
Democratic Representative Tim Ryan from Ohio's 13th congressional district—who is also running for President—shared his thoughts on the mistake by the President over the tragedy in his home state on Twitter.
The Ohio Congressman was succinct.
Mayor of Dayton, Nan Whaley, told reporters:
"I've heard that [President Trump's] coming Wednesday but I have not gotten a call. And you know he might be going to Toledo, I don't know."
Representative Ryan and Mayor Whaley were not alone in their contempt for the presidential faux pas.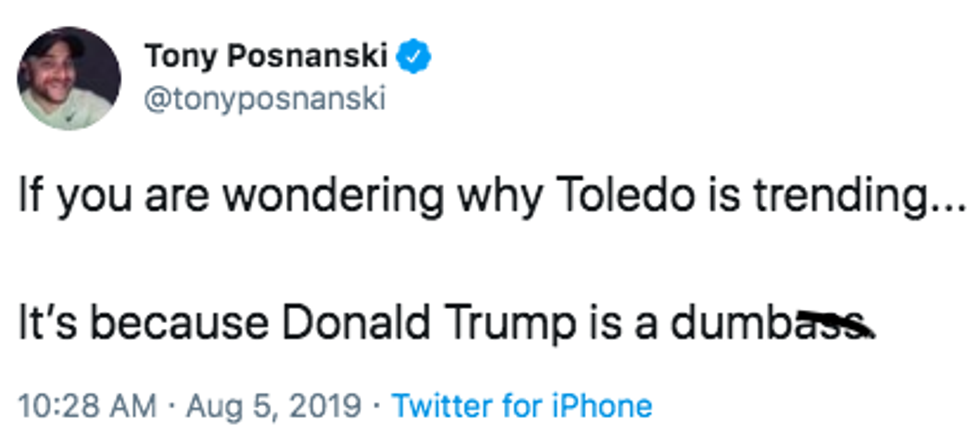 @tonyposnanski/Twitter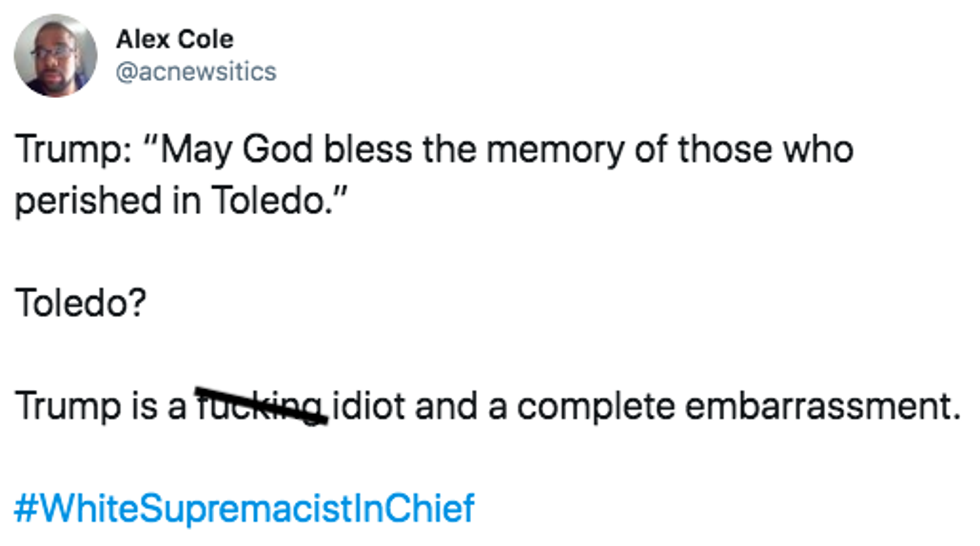 @acnewsitics/Twitter
You can watch President Trump's full remarks here.
Tired of the violence?
Support dialogue about sensible gun control with this shirt, available here.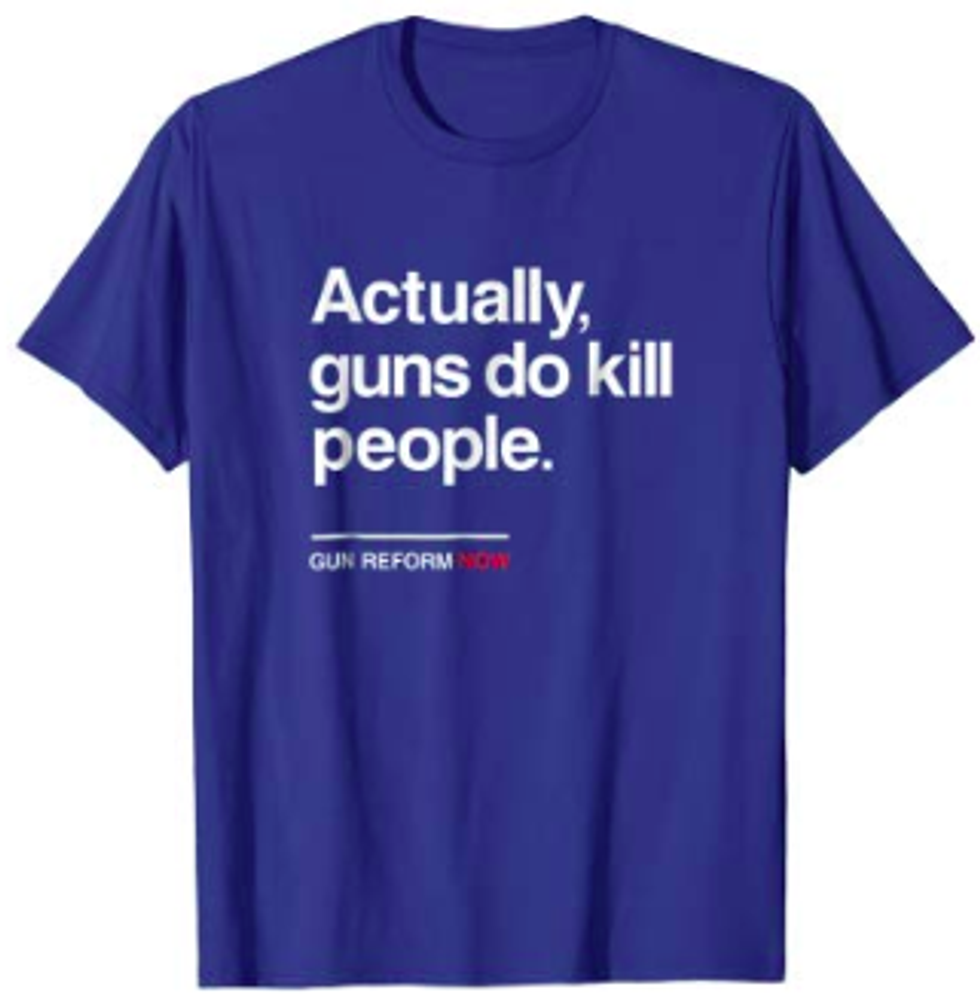 Amazon