It's long been a Republican talking point that Democrats are less patriotic than their colleagues on the other side of the aisle.
Republican National Committee Chairwoman, Ronna McDaniel, seized upon this inaccurate perception to chastise Democratic members of Congress by sending them American flags, a copy of the Flag Code from the United States Code, and a letter with more pettiness on the page than ink.
---
The letter reads in part:
"In recent weeks it has become increasingly clear that the proper respect and handling for the United States flag is an issue for the Democrat [sic] Party...The American flag is a powerful symbol of freedom and independence that many have died to protect. It deserves to be treated as such."
One of the representatives who received a flag was Seth Moulton (D-MA), a marine, Bronze Star recipient, and candidate for president.
As a former US Marine Corps Captain, Moulton knows about patriotism and the proper handling of the American flag, , and he quickly called the GOP out for the glaring error in its gift.
Section 176d of the Flag Code states that the flag should never be "in folds." However, there is a standard way to fold the flag, as displayed here: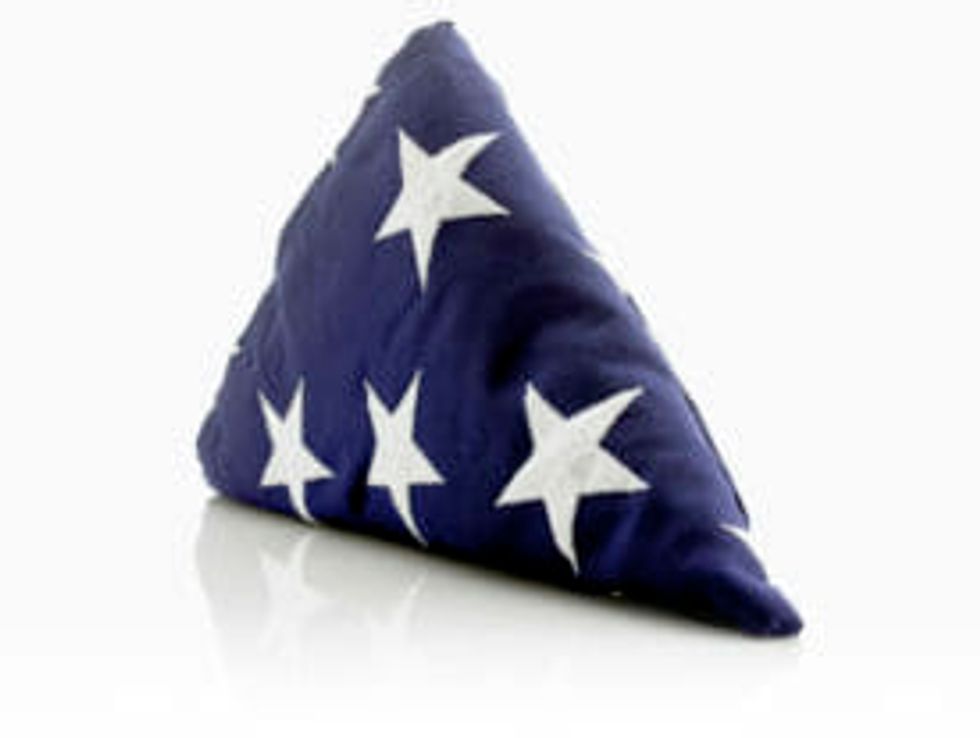 David Arky/Getty Images
The United States military even honors the flag with an official flag folding ceremony, typically accompanied by a reading explaining the symbolic meaning of each of the 12 folds. It isn't intended to be folded like a blanket.
The official RNC Twitter account blamed it on the House of Representatives.
But that wasn't about to fly.
Not a good look.