Patagonia, the high-end outdoor apparel and gear retailer, has threatened to sue the White House after President Donald Trump signed an executive order yesterday instructing Interior Secretary Ryan Zinke to review any national monument created since Jan. 1, 1996.
Patagonia slammed the president, saying that he lacks the authority to rescind designations made by his predecessors.
"A president does not have the authority to rescind a National Monument. An attempt to change the boundaries ignores the review process of cultural and historical characteristics and the public input," Patagonia CEO Rose Marcario said in a statement. "We're watching the Trump administration's actions very closely and preparing to take every step necessary, including legal action, to defend our most treasured public landscapes from coast to coast."
Trump framed his order as a way to return power back to the states and individuals. Referring to the Antiquities Act, the 1906 law which grants the president authority to designate national monuments and protect cultural, historic, or natural resources that come under threat, Trump said the statute "does not give the federal government unlimited power to lock up millions of acres of land and water, and it's time that we ended this abusive practice."
"I've spoken with many state and local leaders, a number of them here today, who care very much about preserving our land and who are gravely concerned about this massive federal land grab," Trump continued. "And now we're going to free it up, which is what should have happened in the first place. . . . And tremendously positive things are going to happen on that incredible land, the likes of which there is nothing more beautiful anywhere in the world."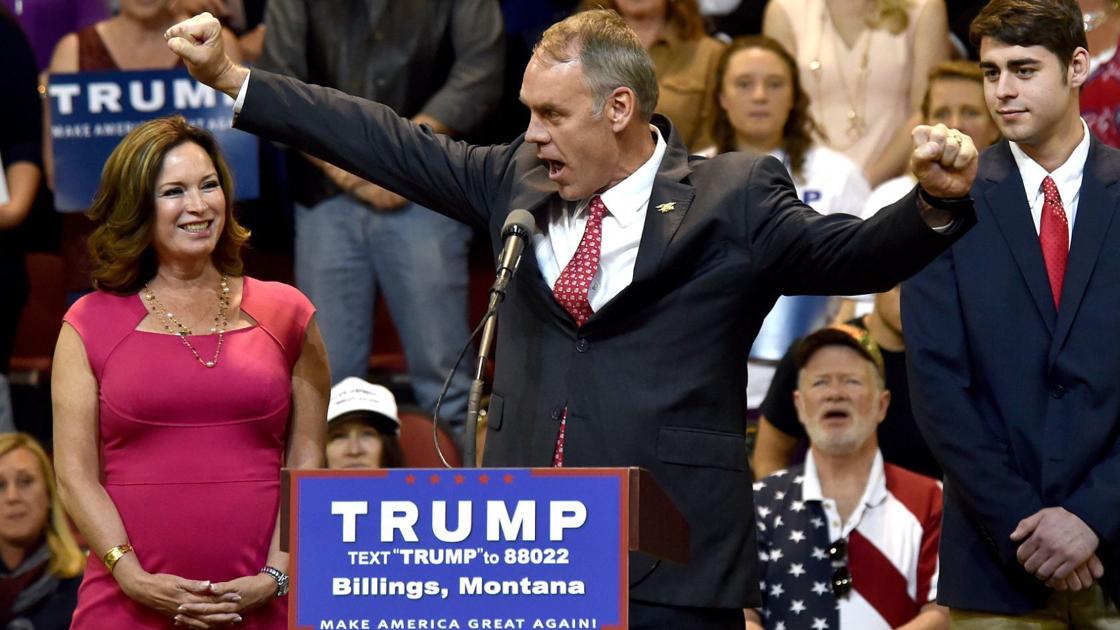 Patagonia challenged Trump's statements, suggesting that the sweeping review is a ploy to cater to fossil fuel interests, energy companies, and real estate developers.
"We take this as a sign that Trump and his team prefer to cater to fossil fuel interests and state land grabs for unsustainable development, rather than preserve a vital part of our nation's heritage for future generations by protecting federal lands owned by every citizen," the company's statement continued. "As stewards of America's federal public lands, the Trump administration has an obligation to protect these most special wild places. Unfortunately, it seems clear they intend to do the opposite."
No presidentially designated monuments have been removed by later presidents under the Antiquities Act. While the statute does not explicitly bar presidents from altering a predecessor's designation, it does not say a president can reinstate a monument and appears to be one-directional.
To read more, please continue to page 2.