Tim Kaine
Kaine is considered the safest (if somewhat uninspired choice) by many observers. As a conservative Democrat, he may be Clinton's best chance to pick up votes from more moderate Republicans. Politico reports that insiders on both the Democratic and Republican sides favor Kaine.
Kaine, 58, a Virginia senator, and was governor and chair of the Democratic National Committee. Should he become vice president, he will be replaced by the current Democratic governor of Virginia.
Liberals have criticized his stance and voting record on abortion. Since becoming Senator, he had become more vocal in his support for Roe v. Wade, but his previous conservative policies as governor of Virginia could further damage Clinton with more liberal voters.
Kaine campaigned with Clinton in his swing-state on Thursday and received mixed reviews.
Tom Perez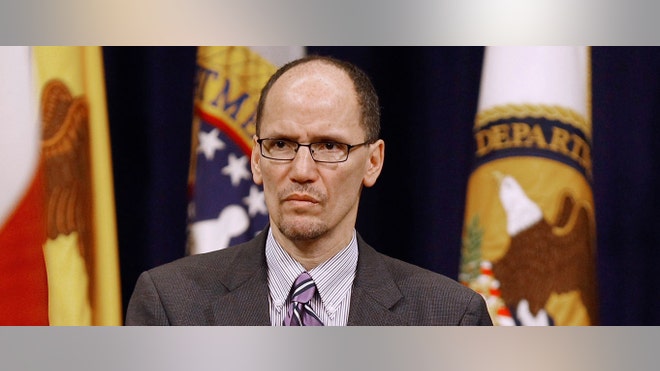 The Secretary of Labor, 54, is one of the few people on the list that Clinton knows personally. He endorsed Clinton last December and has campaigned for her throughout the primary season, including acting as a surrogate after her New York debate with Sanders.
Perez is a first-generation Dominican-American. Like Bacerra and Castro, he could help secure the Latino vote. Prior to joining the Obama cabinet, he served as assistant attorney general for civil rights and as a federal prosecutor.
But Perez has not served in a high-level elected office and has been criticized by Republicans for his policies, such as an increased minimum wage which they claim could hurt small businesses.
James Stavridis
The former admiral served as supreme allied commander of NATO. Last Tuesday, the New York Times broke the story that he was being vetted by the Clinton campaign as a potential VP candidate.
Stavridis is currently the Dean of the Fletcher School of Law and Diplomacy at Tufts University. Some White House observers speculate that he would appeal to voters opposed to Trump's foreign policy comments, while others have suggested that he is being considered in reaction to the generals on Trump's short list.
To read more, please continue to page 5.