Julián Castro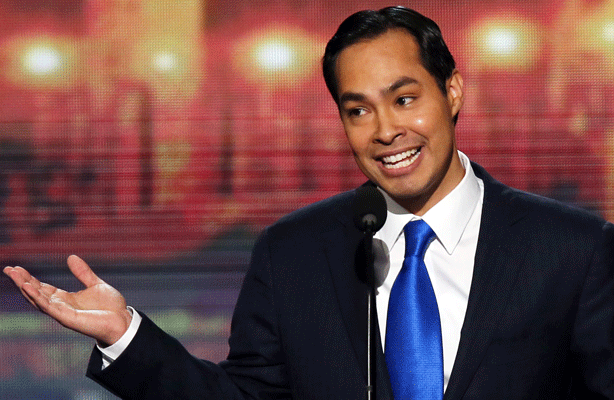 Castro, 41, served as mayor of San Antonio prior to his appointment to President Obama's cabinet. The son of Mexican immigrants, he has the potential to rally Hispanic voters as the first Latino chosen by a major party for a presidential ticket.
An attorney by training, Castro was an intern in the Bill Clinton White House. His keynote address at the 2012 Democratic Convention gained him widespread acclaim and rising star stature, but his experience remains limited compared with other potential vice presidential picks.
John Hickenlooper
The Colorado governor, 64, has not featured in as many media accounts as many of those on the list, but he was one of four finalists who have been confirmed as visiting or campaigning with Clinton in the last few days.
Hickenlooper was a geologist and a brew pub owner before becoming mayor of Denver. In 2011, he became governor of Colorado. His less conventional background could help Clinton get the support of small-business owners and millennials.
Colorado is a swing state, as are several other Western states, and Hickenlooper could help Clinton capture more votes in those areas.
When asked about a Clinton-Hickenlooper ticket in 2013, the governor replied, "First, I guarantee you that Hillary Clinton is gonna look for somebody a lot younger than I am. I'm no spring chicken."
To read more, please continue to page 4.