plea to his fellow senators to "recognize that just because you do not feel the pain, the anguish of another, does not mean it does not exist." Scott pledged to offer solutions "on how we get to where we need to go" and plans to speak further on the issue today.
Sen. Barbara Boxer (D-California) praised Scott for his honesty. "We don't have enough diversity here," Boxer said. "Let me just be clear: As much as all of us want to walk in each other's shoes, because each of us has different experiences in our lives, it really matters who's in the room, who's at the microphone and who's sharing the truth. And you have shared a truth with us today."
The deeply personal speech comes after two highly publicized incidents in which black men were killed by police officers, both of which were captured live on video. Last Tuesday, Alton Sterling, of Baton Rouge, Louisiana, was shot and killed during an altercation with two police officers. The officers responded to an anonymous tip about a man threatening people with a gun outside a convenience store. Video footage from eyewitnesses shows police ordering Sterling to get on the ground before tackling him and pinning him down. Sterling was shot several times and killed. Witnesses later confirmed that Sterling did have a gun in his pocket, but that he never showed anyone the weapon.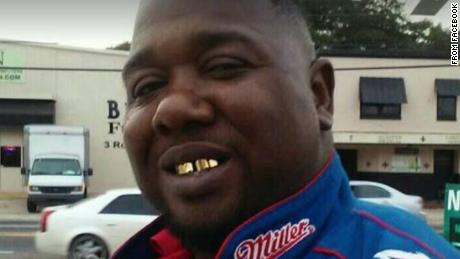 The following day, Philando Castile was shot and killed by an officer during a traffic stop in Falcon Heights, Minnesota while his fiancée and 4-year old daughter sat in the car. The shooting made headlines after Castille's fiancée, Diamond Reynolds, livestreamed the bloody aftermath on Facebook. According to Reynolds, Castille told the officer he had a firearm he was licensed to carry. The officer shot him as he reached into his pocket for his wallet and identification.
The issues are certain to shift the conversation during an already heated presidential election which has highlighted gun violence and inequity within the criminal justice reform as crucial issues.