President Donald Trump was born, raised and spent most of his life in New York City. So one would think this native New Yorker would be popular with the locals.
Turns out, not so much.
---
The city overwhelmingly supported Hillary Clinton in 2016. At the state level, Trump garnered only 39 percent of the vote.
In 2012, the state threw over 63 percent support behind President Barack Obama. So when someone jokingly suggested renaming a section of 5th Avenue after the more popular President, New Yorkers decided it was not a bad idea.
The proposed section of 5th Avenue?
Between 56th and 57th Streets. For those unfamiliar with Manhattan, one prominent building sits at that location: Trump Tower.
What began as a joke soon became a petition.
Once the petition was over 50,000 signatures, the city council was reported to be considering the change. The signature count has since risen to 393,487 and still climbing every hour.
Elizabeth Rowin who started the petition said:
"I honestly started it as a joke. I saw a comedian joke about how it would make Trump so mad if it was named after former President Obama and thought why not?"
However NYC requires an honoree be dead at least two years prior to having a street named after them. But Rowin is undeterred.
"I am sure the conditions can be changed, there are two streets in LA named after former President Obama. These laws are arbitrary and can be worked around."
There is, after all, a playground named for the very much alive Diana Ross and a section named for the Wu-Tang Clan.
Trump Tower has recently witnessed a drastic drop in occupancy rates. Perhaps a change of address might help.
President Obama has yet to comment on the proposed honor.
Express your opinion with this shirt available here.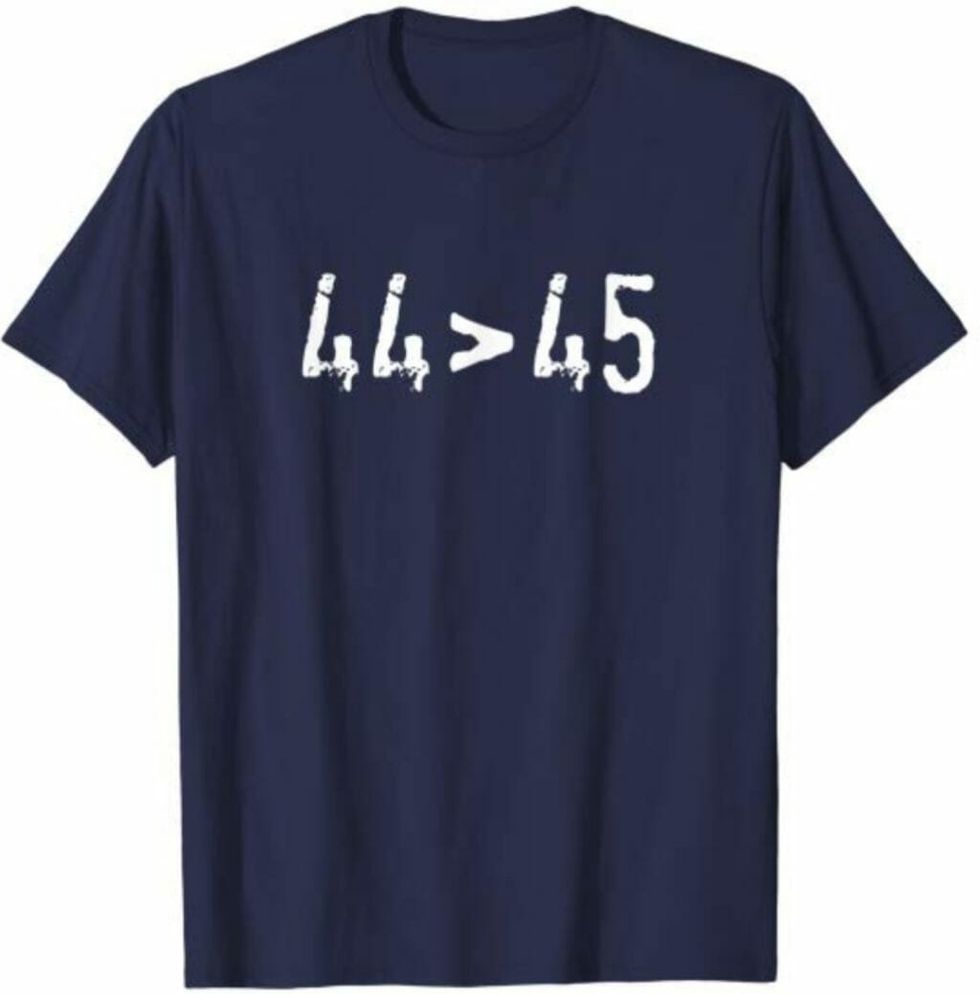 Amazon