Former White House photographer Pete Souza has revealed the cover of his upcoming photo book––and President Donald Trump won't like it.
Souza revealed back in May that he didn't know what the slang term "throwing shade"––the term here means "veiled insult––meant, but that it influenced the cover for his upcoming book, SHADE: A Tale of Two Presidents.
---
And now the cover is available for all to view.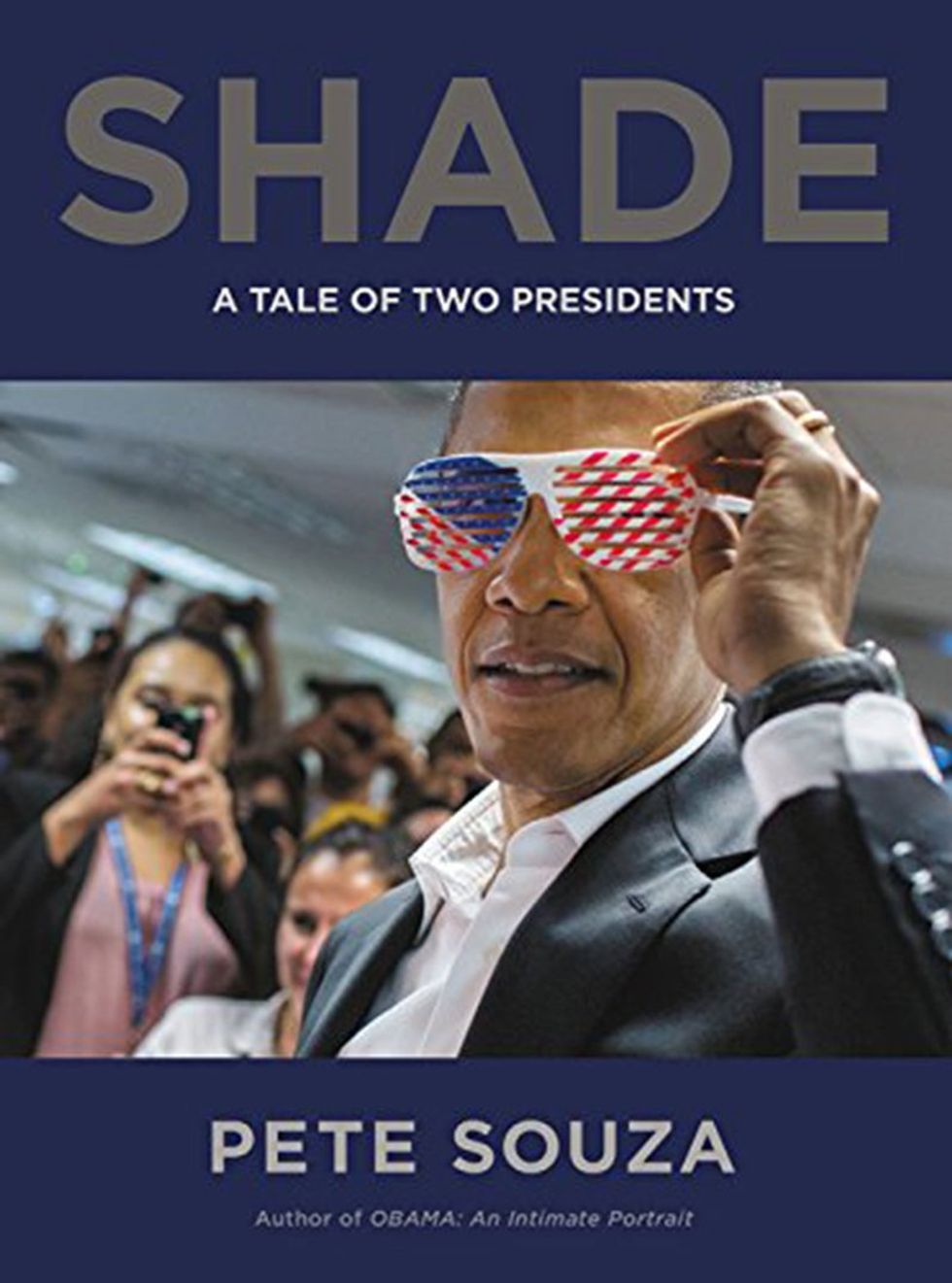 (Credit: Amazon)
"If you've been following my Instagram feed since the last inauguration, then you have an idea what this book is about (but of course there will be some surprises)," Souza wrote on Instagram.
And people ate it up.
Oh my gosh. Pete Souza is coming out with a book of his best shade throwing IG posts!!! #shade https://t.co/ID9VDGR1VV

— karinchu (@karinchu) 1531326286.0
Pete Souza is publishing a book called SHADE. I love him to bits.

— Breasted Boobily (@Breasted Boobily) 1531315482.0
It's amazing to think that @PeteSouza didn't even know what the word meant when he started throwing the best of it.… https://t.co/XJ38kzyLsn

— Abbie (@Abbie) 1531327423.0
@thehill @PeteSouza is the classiest shade-thrower around, and I am SO here for it. If "A picture is worth a thous… https://t.co/SOpzqxIuUj

— Rogue Phoenix 🆘 ⚖ 🏳️‍🌈🌊 (@Rogue Phoenix 🆘 ⚖ 🏳️‍🌈🌊) 1531334982.0
I just pre-ordered @PeteSouza's new book, Shade. His IG feed has always been amazing but over the past year and a h… https://t.co/paOYspdqJ9

— shelihiggins (@shelihiggins) 1531318438.0
Shade, which is scheduled to be released on October 16, will "vividly show where we are as a country contrasted with where we were," Souza announced in May.
He added:
I have been distressed by the barrage of lies and hateful comments emanating from the current administration on a daily basis. We have a president who clearly does not understand democracy and the rule of law. To him, a critical news story is fake news, and our intelligence agencies are all corrupt. His presidency has become a reality game show, with his primal need to achieve ratings and wins–for himself. He does not respect women, minorities and immigrants.

I have worked for two presidents in my life–one Republican (Reagan) and one Democrat (Obama). I spent almost every day with President Obama during his two terms, watching how hard he worked on behalf of all Americans. He was–and still is–someone who respected people from all walks of life. He made decisions based on facts. He respected democracy and the rule of law. Unlike his successor, he respected the office of the presidency.
Souza noted that he has posted photographs to his Instagram which have juxtaposed Obama's presidency against Trump's, but notes, "I do this not as a partisan hack, but as an American citizen concerned about the future of our democracy because of our current president. My commentary on Instagram has been subtle, sometimes humorous, and certainly more respectful than his commentary on Twitter."
Souza has used his Instagram account to jab at President Trump, as evidenced by a couple of his posts below.
Last month, he posted a photograph of Obama with the caption, "Back when our President was respected around the world and not unhinged by the rule of law."
The month before that, he posted a photograph of Obama with his wife, First Lady Michelle, following President Trump's statements revealing that he'd been "very busy to be running out looking for" a birthday present for his wife, Melania, though he did say he'd bought her a card and flowers.