One story is dominating the conversation about President Donald Trump's Wednesday night rally: attacks against Democratic Representative Ilhan Omar of Minnesota. But Omar was not the only target of Trump's jabs last night.
One of his other taunts was aimed at Democratic presidential candidate Pete Buttigieg. Trump remarked on Buttigieg's star power.
---
"... and he's supposed to be like a hot young star."
"If that's the hot young star, I guess I just don't know stardom anymore."
"That's not a star!"
While governance should not be about stardom but rather policies and practices, it is not what impresses Trump.
But when Buttigieg was asked to comment on the President's remarks, he expressed sympathy for Trump's attention seeking.
"Lately, he's been trying to get my attention. Poor guy."
"President of the United States, trying to get the attention of a 30-something year old mayor from Indiana, that tells you something. Poor fella."
The President—who turned 73 in June—frequently mentions how young Buttigieg is.
People thought Buttigieg's response was spot on.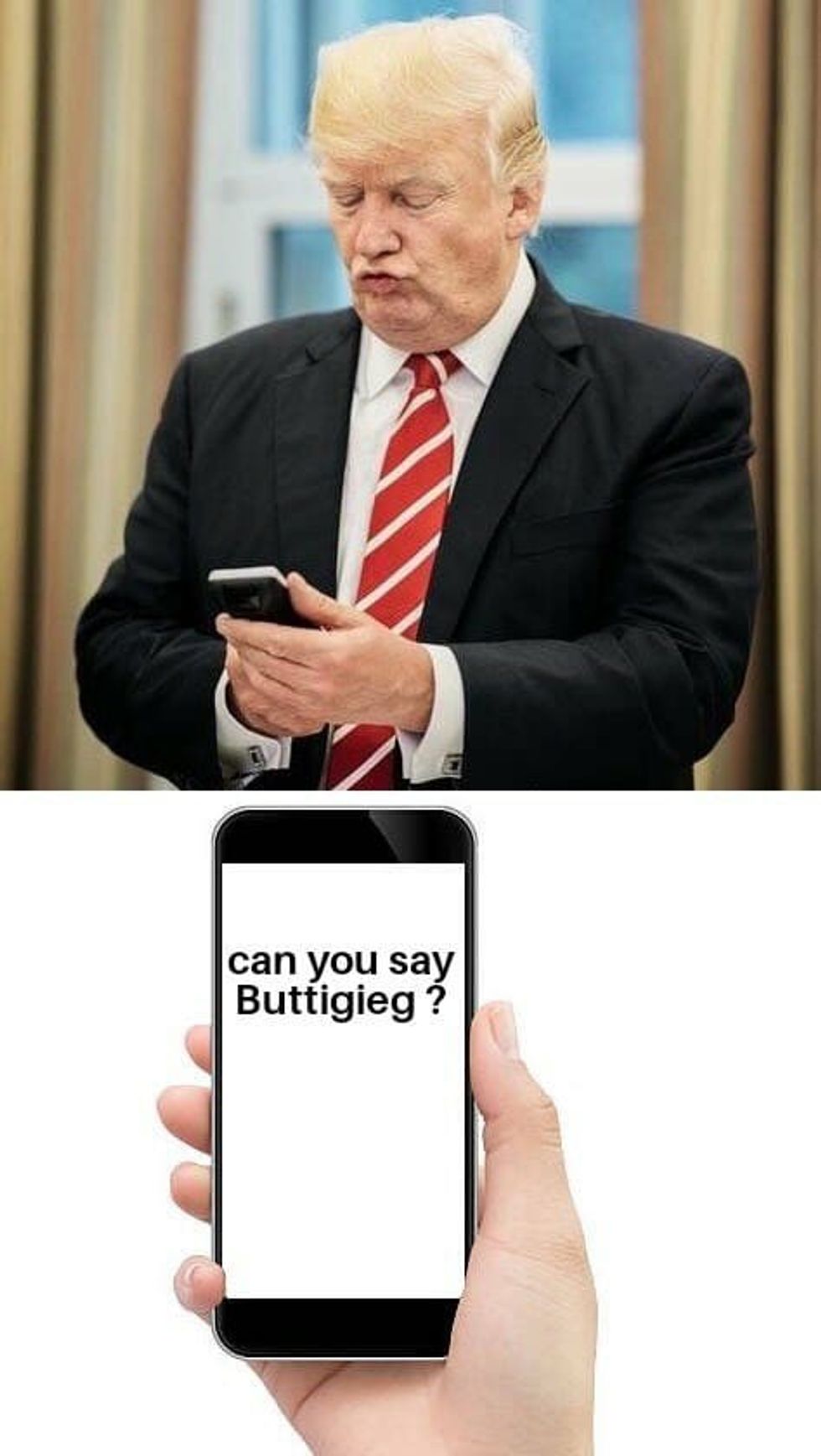 @clwtweet/Twitter
But one person had an interesting take on Buttigieg's campaign.
The 2020 election is 473 days away. The next Democratic debate is slated for July 30 and 31, 2019 at 8:00pm EST.
To learn more about Pete Buttigieg, you can read his book, Shortest Way Home: One Mayor's Challenge and a Model for America's Future, is available here.
"While Washington reels with scandal, Shortest Way Home, with its graceful, often humorous, language, challenges our perception of the typical American politician. In chronicling two once-unthinkable stories―that of an Afghanistan veteran who came out and found love and acceptance, all while in office, and that of a revitalized Rust Belt city no longer regarded as 'flyover country'―Buttigieg provides a new vision for America's shortest way home."