Satire sites like The Onion found themselves in a brave new world after 2016. When an official member of the presidential administration uses terms like "alternative facts" to answer questions about lies her boss, President Donald Trump, tells about his inauguration crowd size, how does satire top that?
But in an era of absurd reality, The Onion is now making real life news. One of their satirical articles claimed 82 year-old New Jersey congressman, Democratic Representative William "Bill" Pascrell Jr., "quietly asked" Minnesota Democratic Representative Ilhan Omar to join The Squad.
---
Featuring an actual photo of the two House majority members speaking, The Onion had Pascrell saying:
"Excuse me, Ms. Omar, but I've been paying a good deal of attention to this so-called 'squad' of yours and can't help but think that I might make an exciting addition to join in on the fun."
Then the satirical site added:
"I can help with any tweeting you ladies might need. Heck, we might even talk to the other gals and make some sort of viral video together. But enough about me: What do you think? Am I squad material?"
Once the New Jersey Democrat saw the Onion article, he apparently thought it was a great idea, as he shared it on Twitter and tagged the four freshman Democratic ladies of The Squad, New York's Alexandria Ocasio-Cortez, Michigan's Rashida Tlaib, Minnesota's Ilhan Omar and Massachusetts' Ayanna Pressley.
People wished him well on his request.
But the real response everyone was waiting for was from a Squad member. And it came in the form of a tweet from Representative Ocasio-Cortez.
Pascrell was clearly thrilled with the response.
People loved the cross-generational communication.
People noted it was one of the few times the absurdity of satire coming true had not been horrifying.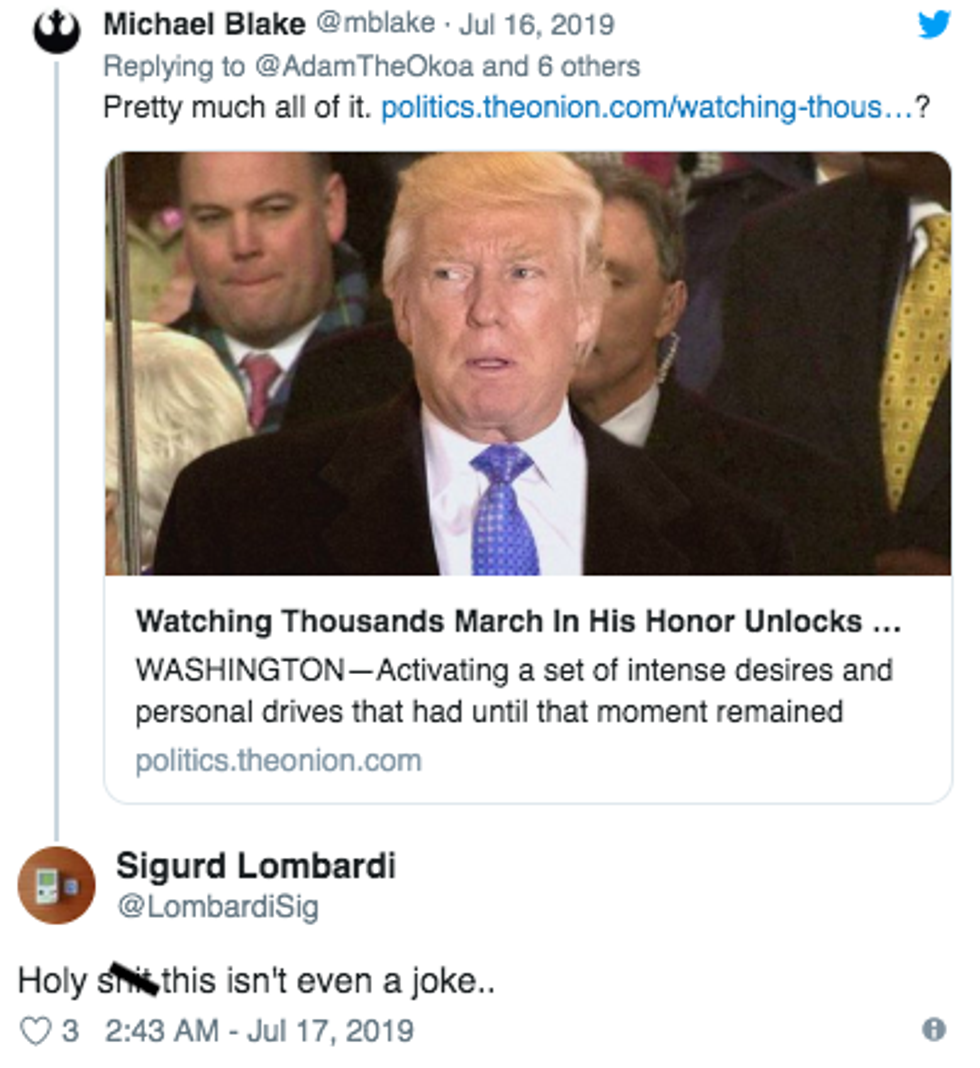 @LombardSig/Twitter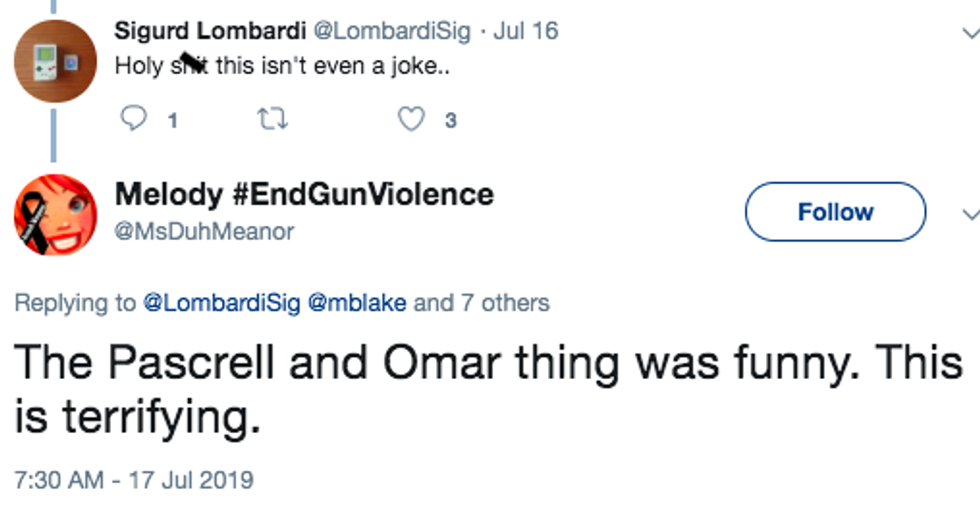 @MsDuhMeaner/Twitter
Some hoped Pascrell would live up to his squad goals.
The Squad made national headlines after being the target of racist attacks by President Trump on Twitter. Those attacks lead to further displays of racist rhetoric at a Trump MAGA rally.
Trump initially claimed he tried to stop the chants aimed at Representative Omar, but later walked back his condemnation of the racist chants and defended those who did it while attacking The Squad of four Congresswomen of color.
With division seeming to be the goal of some in Washington, seeing Pascrell's support for his fellow members of Congress despite any differences is refreshing.
If the squad are your "squad goals," express it with this shirt, available here.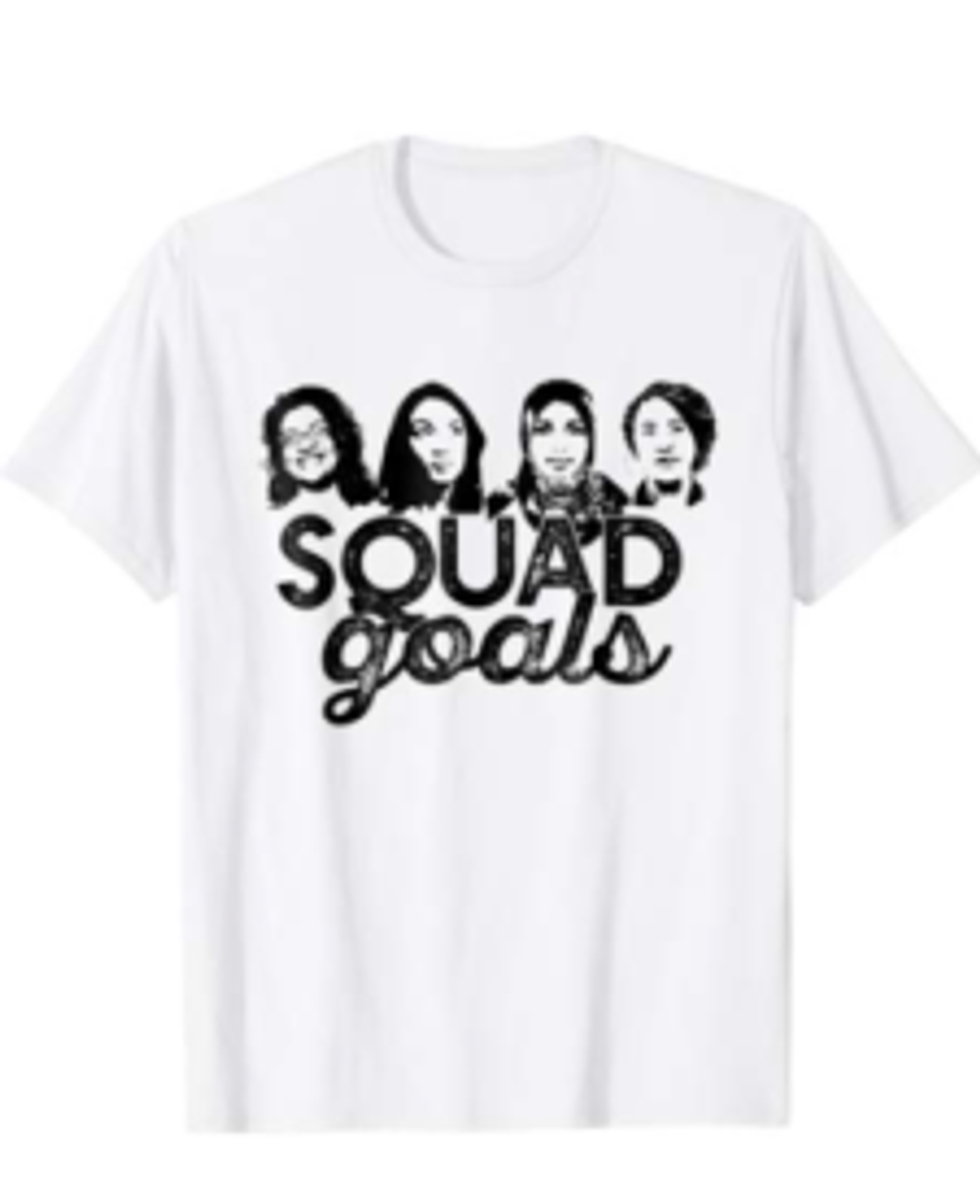 Amazon