[DIGEST: WSJ, NYT, NPR, NY Daily News, Business Insider, NY Daily News]
On March 11, President Donald Trump fired Preet Bharara, the intrepid U.S. Attorney for the Southern District of New York.
---
Just days later, New York's Attorney General Eric Schneiderman turned around and hired one of Bharara's top public corruption prosecutors, Howard Master, to lead an all-out legal assault against the Trump administration.
In time, President Trump may come to regret letting Bharara go, inadvertently freeing up some of his top prosecutorial firepowers and allowing it to be trained on the Trump administration itself.
According to Schneiderman's office, Master "will be working on a wide range of civil and criminal investigations and enforcement matters, including public corruption, affirmative federal litigation and complex civil litigation."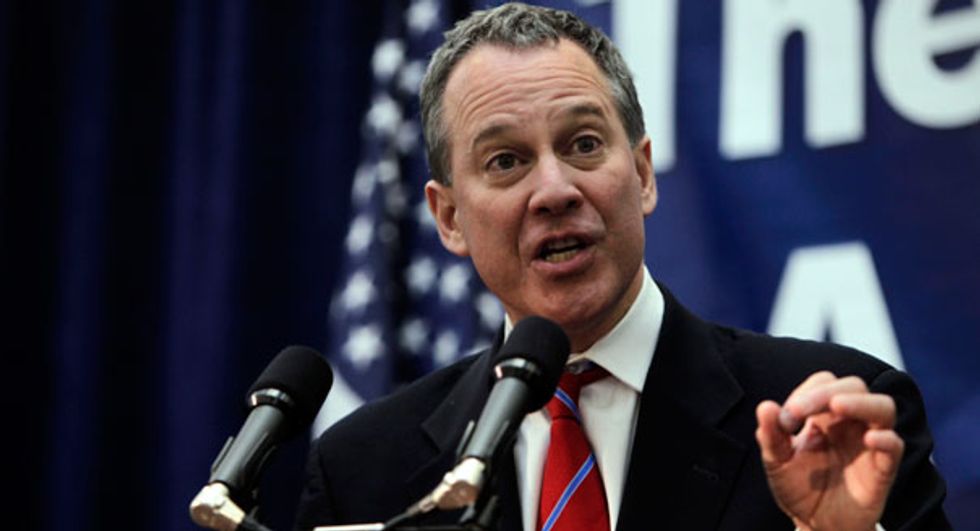 Eric Schneiderman. (Credit: Source.)
Master is best known for successfully prosecuting the case against New York State Assembly Speaker Sheldon Silver, who was arrested in 2015 on corruption charges and faces a 12-year prison sentence pending appeal. The prosecution of Silver was the capstone of an anti-corruption campaign by Bharara that resulted in more than 12 convictions or guilty pleas of NY state lawmakers.
This move by Schneiderman should come as no surprise to anyone who has been following his career in the  Trump era. In February, Schneiderman filed suit to block Trump's original immigration executive order and then did the same in March when the second ill-fated EO made its debut.
Schneiderman said, "My job is to protect New Yorkers. And his executive order on immigration was an all-out assault against the rights of hundreds of thousands of New Yorkers, against our economy, our health care and educational institutions. And I'm absolutely going to get involved when that happens."
Schneiderman has followed through on that promise, challenging Trump on issue after issue, ranging from workers' rights:
[embed]
to sanctuary cities:
[embed]
to climate change:
[embed]
Schneiderman's hiring of Master may signal a shift beyond legal resistance to Trump's policy agenda toward more corruption-centered litigation.
The power of State Attorneys General around the country to resist the Trump administration on multiple fronts should not be underestimated. Eric Schneiderman is using his perch as New York's top cop to lead the way.