[DIGEST: The Wall Street Journal; The Washington Post; NYTimes]
"There is the land that I love the best,
---
Fairer than all I can see.
Right in the heart of the golden west…"
Nevada goes to Hillary
from Home Means Nevada (Official State Song of Nevada)
Written & Music by Bertha Raffetto
Two days before the Nevada Democratic caucus, CNN reported that Vermont Senator Bernie Sanders was trailing Secretary Clinton by a single point. Despite having maintained a strong force on the ground for months, and after claiming a 25 point lead just over a month ago, the Clinton campaign worked hard this week to downgrade expectations in the state.  
Ultimately, after 68% of the votes have been counted, Hillary Clinton is the projected winner in Nevada with a 4.5% lead over Bernie Sanders.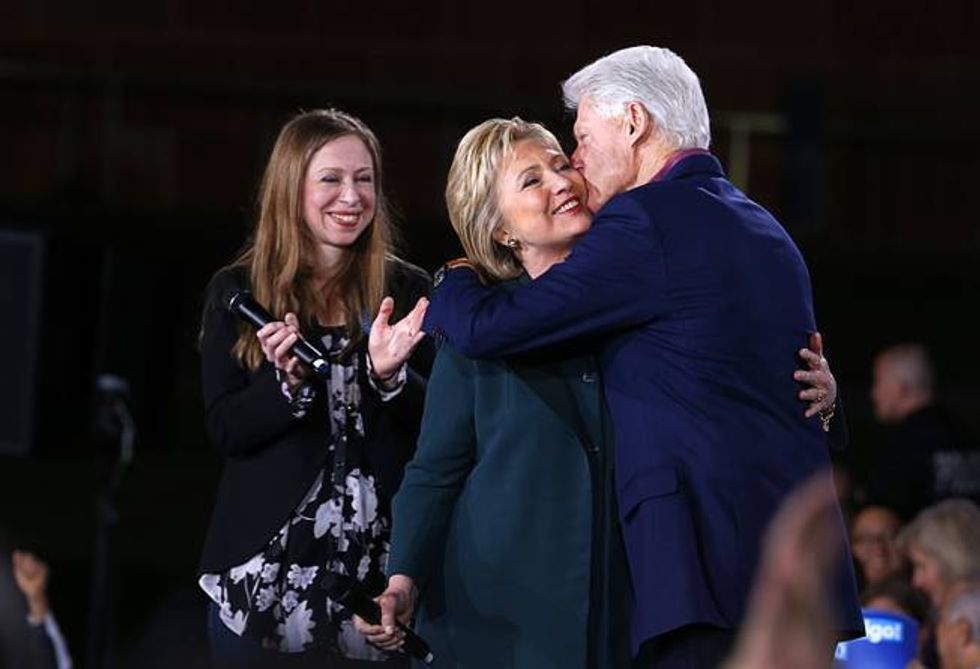 Credit: Source.
The win will provide much needed momentum for Secretary Clinton, who has been struggling to maintain her lead in national polls. Clinton had a 42 point lead over Sanders in June, but the Vermont senator has steadily gained broad support over the past several months.  
Hillary Clinton leaves Nevada with 18 delegates to Bernie Sanders' 14. Seven delegates remain uncommitted. The loss is likely to take some wind out of Sanders' sails during a primary season where neither campaign can afford to lose any momentum.
Though Clinton could have withstood a loss in Nevada,
the state's diverse voter base makes it a huge strategic victory for her campaign. Winning the state strongly supports Clinton's argument that she is more electable due to her favorability among minority voters.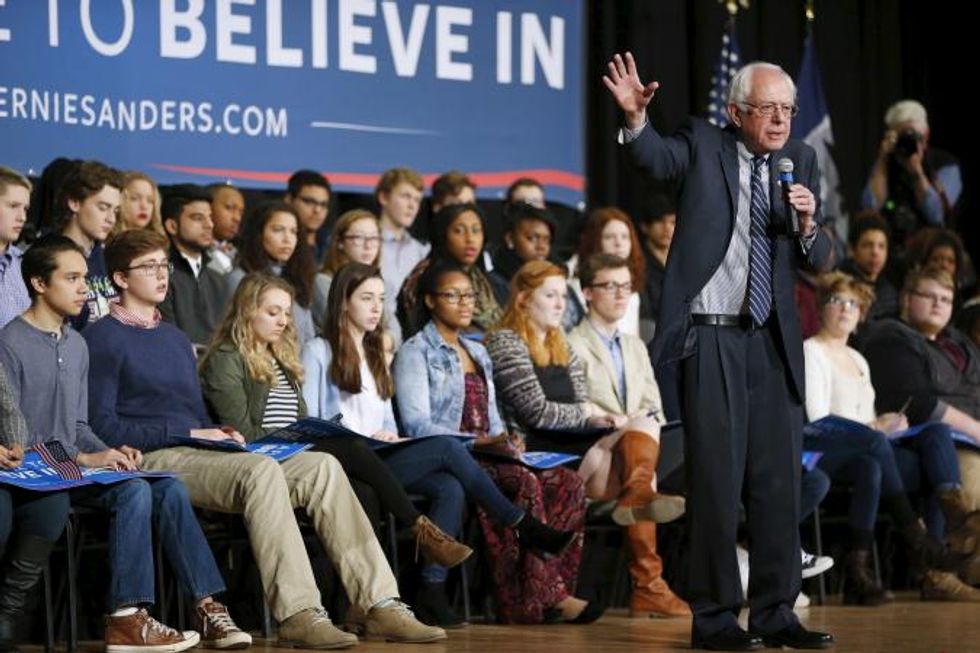 Credit: Source.
Sanders' supporters had hoped for an upset; a win for the Sanders campaign might have eroded the perception that the candidate's message wasn't resonating with minorities. The Vermont Senator had visited the state to speak about economic inequality twice before announcing his bid for the presidency.  The crowd at his first event had been mostly comprised of white voters-- but the second event was more diverse and the Sanders camp hoped that his message was beginning to reach minority voters in the state.  He clearly gained name recognition, but not enough to win a majority of Nevada's delegates.
[post_ads]
On the other hand, Nevada shouldn't necessarily be seen as a bellwether for how minorities will vote elsewhere.  Nevada is notoriously difficult to poll and only a very small portion of the population typically shows up to caucus.
To everyone who turned out in every corner of Nevada with determination and heart: This is your win. Thank you. -H

— Hillary Clinton (@Hillary Clinton) 1456006576.0
Nevertheless, the Clinton campaign went on the offensive last week in an effort to persuade Latino voters to get out the vote, and it appears to have paid off. The campaign released an ad on Thursday showing Secretary Clinton comforting a frightened child who is scared that her parents will be deported. And just yesterday, Dolores Huerta, a prominent civil rights activist and long time Clinton supporter, published a piece titled: "On Immigration, Bernie Sanders is Not Who He Says He Is." Huerta points out that Sanders voted against a 2007 immigration reform bill (co-authored by Clinton).  Sanders explained that his vote against the bill was based on his opposition to a guest-worker provision that he likened to "slavery."
As the dust settles in Nevada, all eyes are turning to South Carolina where Clinton is expected to win by a wide margin on Tuesday.