Lula Woincinsky White has been named as a victim of Devin Patrick Kelley. She was the grandmother-in-law to the shooter and attended the First Baptist Church. According to CNN, "White volunteered frequently at the church." The news comes as authorities still seek a motive for yesterday's massacre. According to the BBC, there may be a domestic violence link.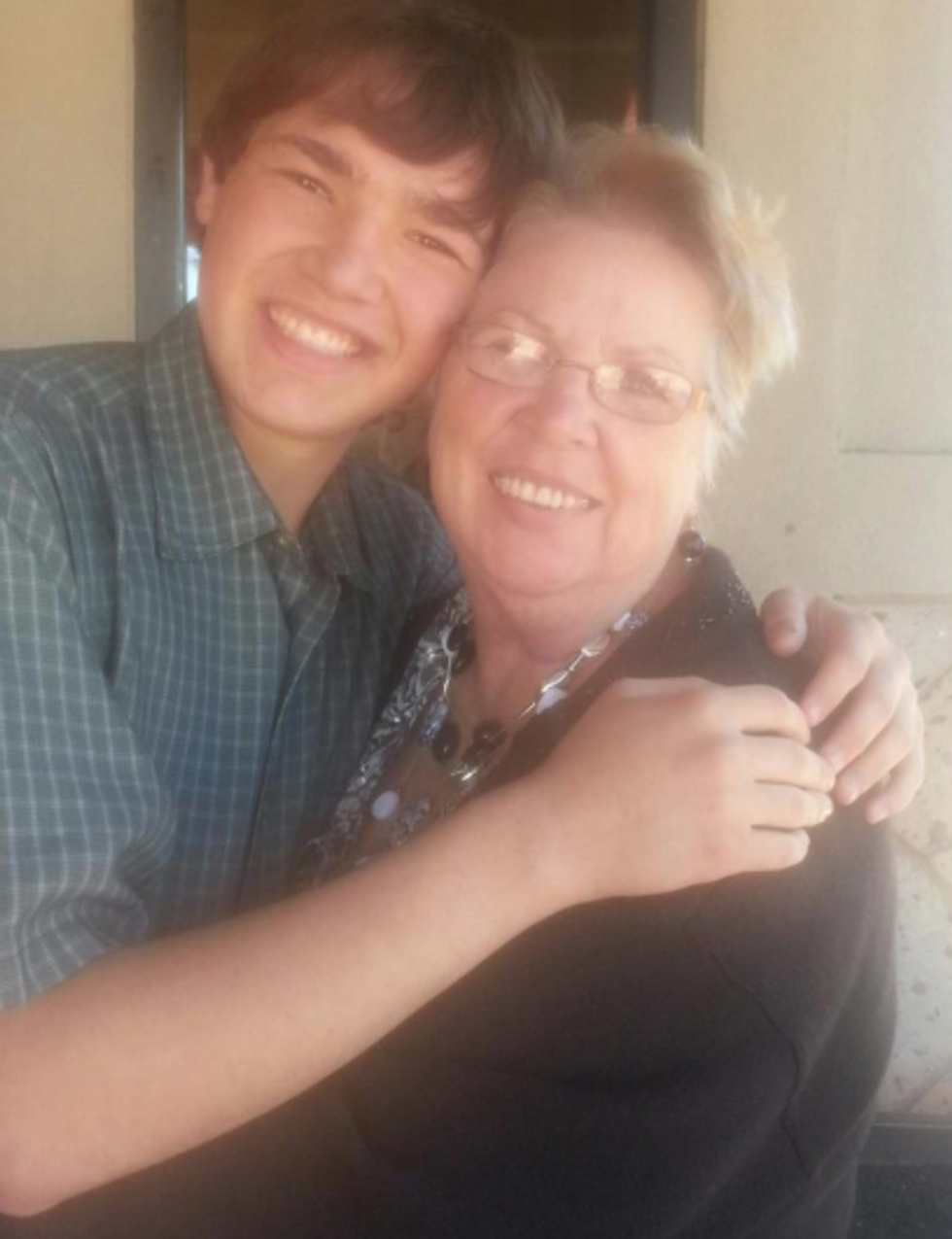 Lula White (Facebook)
---
"This was not racially motivated, it wasn't over religious beliefs... There was a domestic situation going on with the family and in-laws," Freeman Martin, the regional director for the Texas Department of Public Safety, told reporters. Kelley had been sending threatening messages to his grandmother-in-law in days before the shooting.
Kelley has been named as the shooter behind the attack at the First Baptist Church in Sutherland Springs, Texas. Kelley was born in 1991 and is 26-years-old. According to CBS, Kelley is former "US Air Force E1 (2010-2014). He received a dishonorable discharge. He was court-martialed in May 2014." He was court-martialed because of an assault on his wife and child. Because of his court-martial, "Both felony charges and domestic violence charges should legally prohibit someone from buying a gun," reports Business Insider.
According to CNBC, the shooter walked into the First Baptist Church in Sutherland Springs and began shooting, killing at least 26 people and wounding much more. The attack began at around 11:30 a.m., reports Fox News. At that time, the shooter walked into the church and opened fire on its occupants. According to NBC News, First Baptist Church pastor Frank Pomeroy was out of town during the attack but that his daughter, 14, was inside the church. She has been reported killed, according to the Sacramento Bee. One of the victims has been named as a 6-year-old boy named Rylan, who was shot 4 times, reports CBS's David Begnaud.
Sutherland Springs is a small town of about 362 people east of San Antonio. The shooter is believed to be from the area, as San Antonio have sent a K9 unit to a house nearby in an unnamed location, reports My San Antonio.
The shooter was reported to have been "taken down," but details of his death were not yet released.
He was chased by neighbors with guns from the church and was struck before driving away and crashing his car.