[DIGEST: HuffPo, The Hill, Chicago Tribune]
The GOP has waged a longstanding battle with Planned Parenthood, ostensibly over its abortion services. However, that procedure represents just three percent of the organization's services, and by law, taxpayer money already cannot be used for abortions. Planned Parenthood does, however, receive $450 million in federal dollars to provide other services to low-income and uninsured people, including cancer screening, treatment of urinary tract and yeast infections,  contraception services for men and women, and treatment and prevention of sexually transmitted diseases.
---
Republican legislators have successfully shut down the health care provider in several states and continue to target it even in states where it does not provide abortion services. One strategy has been to attach provisions to seemingly unrelated bills ranging from highway construction to education that would defund or limit access to the organization. In 2015, they nearly shut down the government over a spending bill that included funding for Planned Parenthood. Most recently, a bill providing $1.1 billion to fight the Zika virus died in the Senate because Republicans attached a provision barring Planned Parenthood from receiving any money to prevent unwanted pregnancy in states affected by the virus, which can affect pregnant women and damage fetuses.
This fall, the Obama administration proposed a new rule that would end the government's interference with Planned Parenthood. The Department of Health and Human Services has proposed a rule stating that states cannot withhold Title X federal family planning money for any reason other than the provider's "ability to deliver services to program beneficiaries in an effective manner." In other words, the new rule would protect the organization from political interference.
Credit: Source.
Title X is a program that provides basic preventive health care and family planning services for 4 million low-income Americans, 85 percent of whom have incomes below $23,500. Planned Parenthood receives $70 million a year in Title X grants to subsidize contraceptives and cancer and sexually transmitted infection screenings for low-income people. Title X does not allow any money to be used to pay for abortions.
Planned Parenthood has praised the rule, with its president, Cecile Richards, saying, "Women in nearly half the states in this country have faced political attacks on cancer screenings, birth control, and other basic care. This rule makes it clear that politicians
cannot ignore the law as they pursue their agenda to stop women from getting the care they need."
Before the rule goes into effect, it was subjected to a public comment period, during which 92,458 people weighed in before October 7, when comments closed. Public input will influence the Department of Health and Human Services' final decision on the rule.
Many Republican-led states have passed legislation that creates a tiered system by which favored institutions, such as county health facilities, receive Title X funding on a prioritized basis, with Planned Parenthood receiving the lowest priority ranking. The new rule would ensure that all low-income citizens, regardless of the party in power in their state, would have access to reproductive health services.
GOP Fans of Planned Parenthood
Not surprisingly, Republicans have responded with outrage — but not all of them. A number of conservative politicians quietly acknowledge the role the health care provider plays in reducing poverty and improving public health — and in reducing the social services bill to taxpayers. Every grant dollar spent on family planning services results in $7.09 saved in Medicare costs. And that is just the beginning of the costs associated with unplanned pregnancy.
A study by the National Campaign to Prevent Teen and Unplanned Pregnancy found that a third of girls who drop out of high school cite pregnancy or early parenthood as a key reason, and said only 40 percent of teen moms finish high school. The study further notes that young women with unplanned pregnancies were more likely to have inadequate prenatal care; more likely to smoke and drink while pregnant; and more likely to have premature or low birth-rate babies, all of which are associated with costly and often devastating physical and mental health conditions, whose costs later impact other parts of society. Unplanned pregnancy is associated with increased rates of crime and welfare participation and reduced levels of high-school completion and labor-force participation, says Brookings in a 2011 report.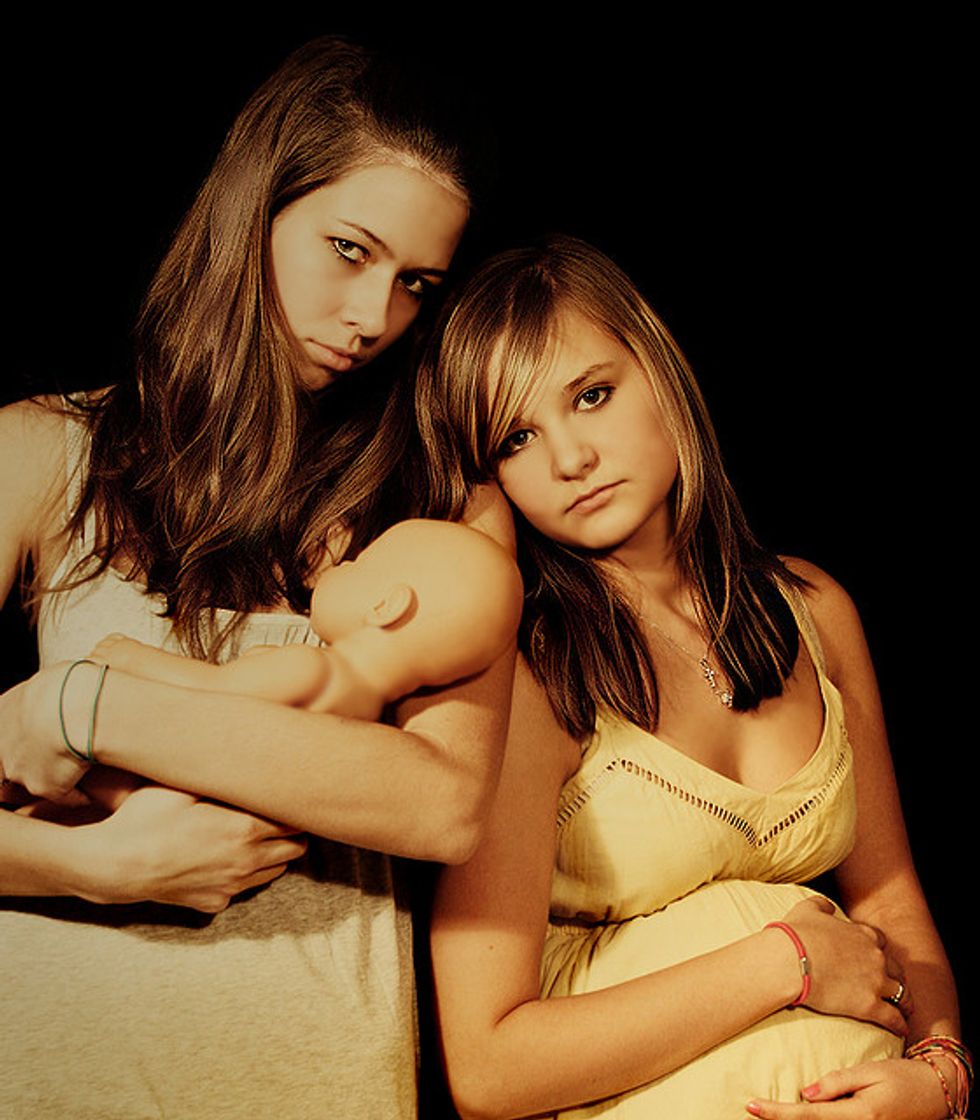 Anti-pregnancy poster (Credit: Source)
The Guttmacher Institute found that the health care costs associated unplanned pregnancy are significant. More than 51 percent of unplanned pregnancies occur among low-income women, and publicly funded health care programs foot the bill, which reached $40.8 billion in 2010. In the absence of government-funded family programs, this bill would be
an estimated 75 percent higher. From a purely financial perspective, preventing unplanned pregnancy should be a priority for a party that touts fiscal responsibility as a goal. It may also be seen as a moral issue to some.
"If we talk about the scope of teen pregnancies, every minute a child is born to a teen mother," said Colorado State Rep. Dom Coram. "It's a great cost to our society, not only for the young people whose lives have been changed, but for their children's lives. Basically, it is a sentence to poverty."
Republican presidential nominee Donald Trump even weighed in. "Millions of millions of women–cervical cancer, breast cancer–are helped by Planned Parenthood," Trump acknowledged during a GOP debate in Houston earlier this year. "I would defund it because I'm pro-life, but millions of women are helped by Planned Parenthood."
Other Republicans have taken note that in states that have closed Planned Parenthoods, rates of sexually transmitted disease have surged. After Indiana closed five Planned Parenthoods in 2013, the state experienced an HIV outbreak that Governor Mike Pence called "an epidemic." Planned Parenthood was the only HIV testing center in Scott County, the center of the outbreak. The Planned Parenthood clinic did not offer abortions.
Credit: Source.
In Louisiana, when GOP lawmakers targeted its two Planned Parenthoods amid a syphilis outbreak, other health care providers warned that the clinics' patient load could not be absorbed elsewhere in the system.  
"You can't just cut Planned Parenthood off one day and expect everyone across the city to absorb the patients," said Dr. Stephanie Taylor, a provider at CrescentCare Health and Wellness Center. "There needs to be time to build the capacity."
Meanwhile, in states like Colorado, the Susan Thompson Buffett Foundation, named for billionaire Warren Buffett's first wife, funded a multi-year initiative to provide low-income
women with affordable IUDs. (Buffett is known to support Republican candidates for state races and Democratic candidates for presidential races.) The state saw a 40 percent reduction in its teen birth rate, and a third reduction in its teen abortion rate — ultimately saving the state millions of dollars in social services.
Republican lawmakers, working together with Democrats in states like Texas, have quietly restored funding to Planned Parenthood and other women's health groups after learning the hard way exactly how important women's health services are to public health — and state budgets. After Texas cut funding to 117 family planning clinics, causing 56 of them to close, unplanned pregnancies skyrocketed in 2012, costing the state $163 million in services.
"A lot of people really felt they got snookered by some of the people in the pro-life movement about that family-planning issue," said former Texas Senator Bob Deuell in 2013.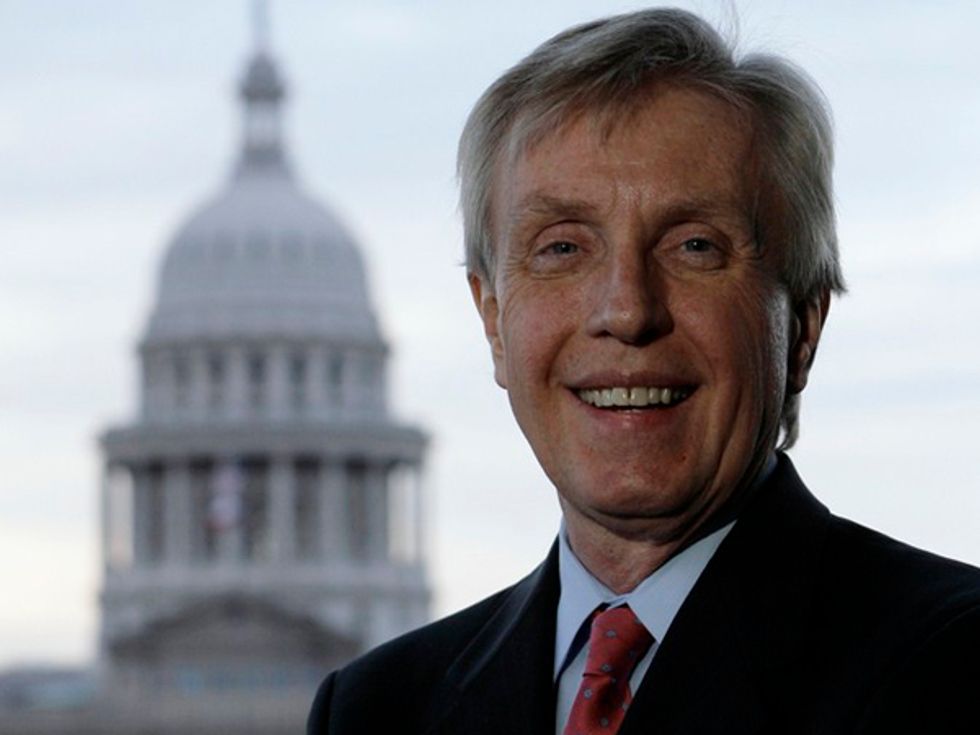 Former Sen. Bob Duell. (Credit: Source.)
[post_ads]
Which gets to the heart of some Republicans' quiet support for Planned Parenthood: unplanned parenthood has very high immediate and long-term costs to society. Abortion politics aside, when you look at the situation from a prevention of point of view, there is no greater friend to fiscal conservatism than Planned Parenthood.