California voters will decide in November whether to legalize recreational marijuana. Secretary of State Alex Padilla confirmed that a random sample of signatures among the 600,000 submitted has qualified placing the question on the November ballot. A win in California would mean 1 in 6 Americans live in states where recreational marijuana use is legal.
---
The initiative, which requires a simple majority vote to pass, would allow adults ages 21 and older to possess, transport and use up to an ounce of cannabis recreationally. The initiative would also allow individuals to grow as many as six plants for recreational use. Smoking marijuana would remain prohibited in places where tobacco use is already off limits, including restaurants and bars. Both recreational and medical marijuana sales face an initial 15% excise tax. Cities and counties would retain the right to impose their own fees and taxes, if not ban pot-related businesses altogether.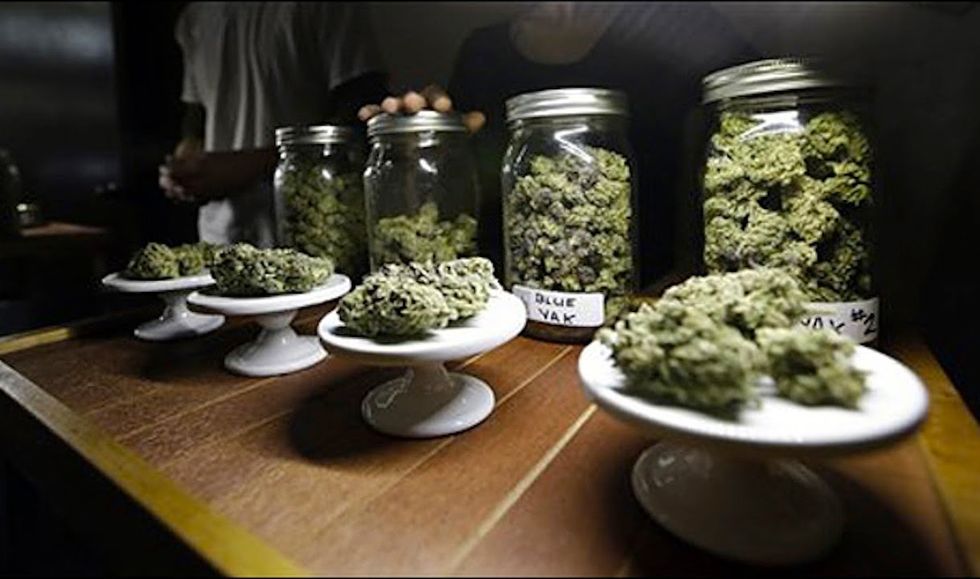 Credit: Source.
According to estimates from state officials, the measure would raise as much as $1 billion per year in revenue, reducing public safety costs for police, courts, jails and prisons by tens of millions of dollars. Proceeds would go to covering regulatory costs. Further provisions state that the money collected would fund research on the effects of legalization, as well as environmental mitigation and substance abuse treatment.
Californians to Control, Regulate and Tax Adult Use of Marijuana While Protecting Children, the leading campaign for the initiative, has raised more than $3.7 million thus far. The coalition is large and well connected politically, counting community leaders and public health experts among its members. Former Facebook president Sean Parker and
California Lt. Governor Gavin Newsom are leading contributors to the coalition, a group which includes legalization advocacy group Drug Policy Action and a committee funded by Weedmaps, a firm that helps consumers locate pot shops.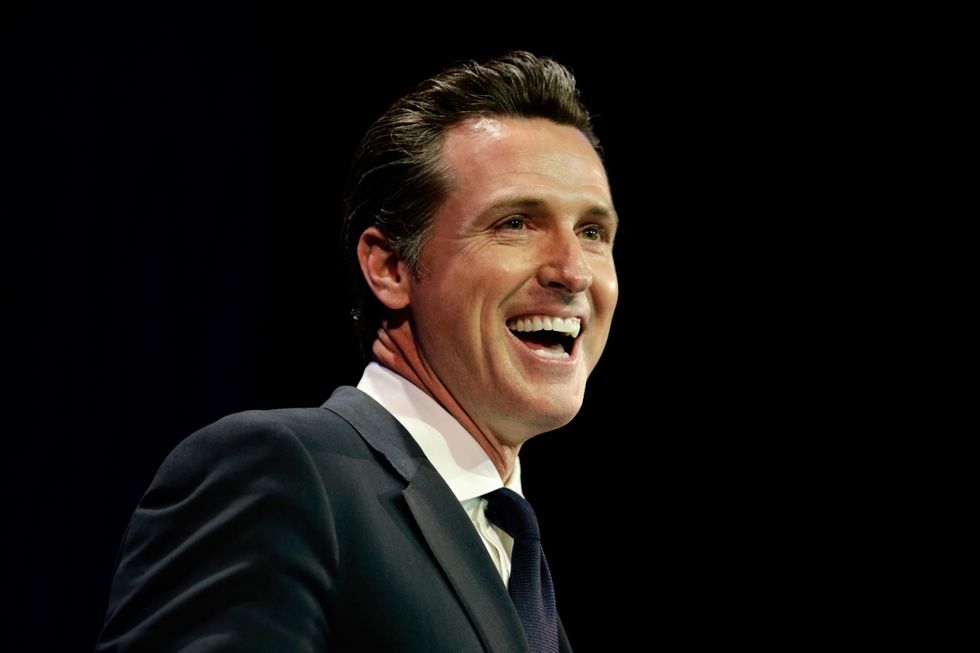 Lt. Governor Gavin Newsom. (Credit: Source.)
Law enforcement and other groups, however, vow to battle the initiative. The Coalition for Responsible Drug Policies leads the opposition and comprises the California Police Chiefs Association,  and the California Hospital Association, among others. The group has raised about $125,000 in contributions from groups including the Association of Los Angeles Deputy Sheriffs State PAC and the Los Angeles County Professional Peace Officers Association. Acknowledging the funding gap with proponents, a spokesman for the group, Tim Rosales, said pointedly, "They have the money and we have the facts."
Rosales notes that under current law, convicted heroin and methamphetamine dealers are banned from involvement in the medical marijuana industry. The initiative would overturn that ban, however, allowing felons to obtain licenses to sell recreational marijuana. "The proponents were specifically advised by numerous law enforcement groups during the comment period about this huge flaw, but they deliberately chose to keep it in, and you have to ask 'Why?'" Rosales said. "Who is that provision for? They got it wrong. Again."
The initiative's supporters have promoted it as a civil rights issue. They argue that minority communities endure a share of drug crimes and arrests disproportionate to the offenses committed. They further contend the initiative would make it more difficult for those under the age of 21 to obtain pot and that law enforcement would have an easier time cracking down on illicit sales, sales that have spiked since California legalized medical marijuana two decades ago.